It's that time of year when kids and adult students are headed back to school. For many, this entails a frenzy of shopping for the all the necessities, from school supplies to backpacks and computers. This year, why not avoid some of the masses and shop from the comfort of your home? Check out my back to school shopping list for everyone from your youngest children to college students.
School Supplies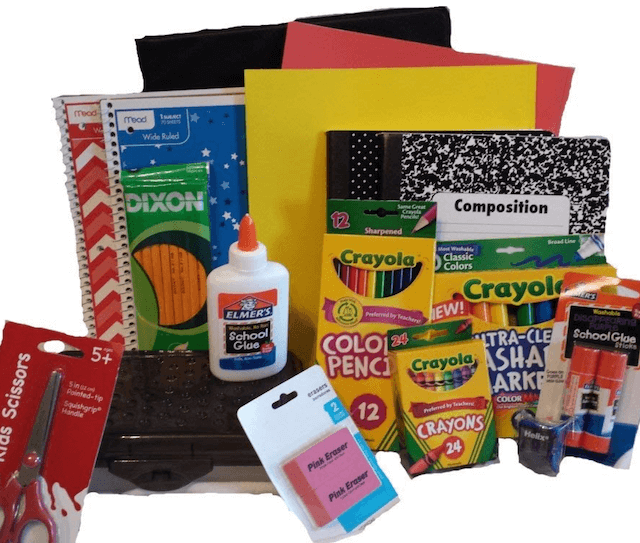 Having the proper school supplies on the first day of school helps children feel prepared and confident. Make sure your young ones are outfitted with all the essentials, including pencils, crayons, rulers, scissors, folders, notebooks, glue, erasers, and more with this all-in-one school supply set. Be sure to pick up extra composition and spiral notebooks, and mechanical pencils.
Older students will also need a supply of highlighters and binders for nearly every subject. And your high schooler will need a graphing calculator that will last through the college years.
Backpacks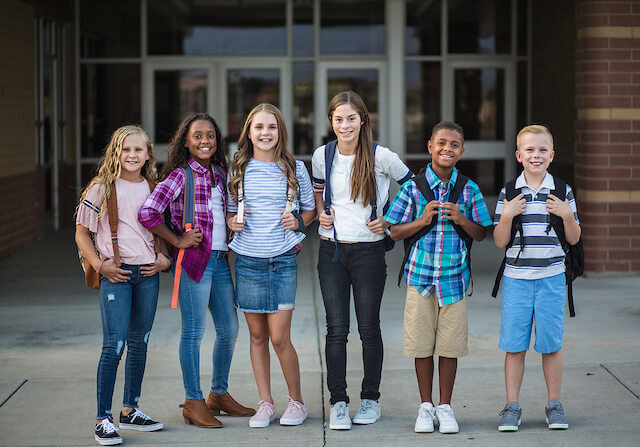 Next up on the school shopping list is a backpack. A student's backpack not only needs to be functional, it needs to be appealing as well. A backpack is an accessory that makes a statement. Here are a few different styles from which to choose:
You can't go wrong with a classic like Jansport. For years, they have offered durable, practical backpacks in thousands of styles, colors, and designs to suit every personality. Plus, you can't beat their lifetime warranty!
This sleek, trendy backpack has pockets for a water bottle and cell phone and a space for a laptop as well. The simple design is popular among teenagers.
Save trips to the locker with this larger-capacity backpack. With lots of compartments for all the necessities, it's perfect for keeping everything in its place. It even has a USB charging port to keep phones and devices charged throughout the school day.
Lunch Time Necessities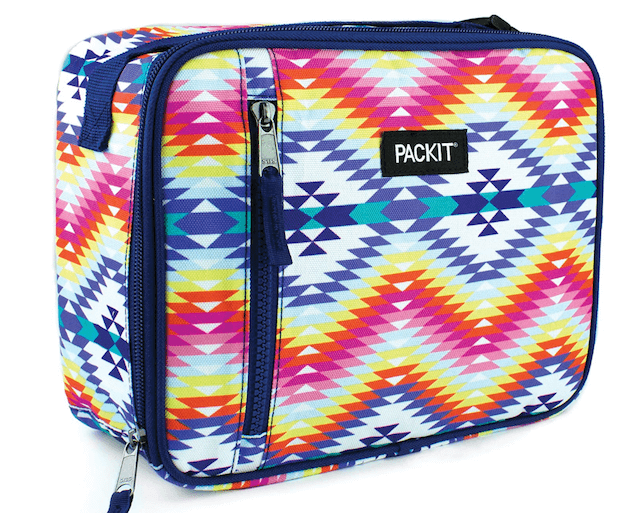 Don't forget the lunch boxes! Stick to the basics with these fun patterned lunch bags that are just the right size for an average lunch. Need a larger option? This freezable lunch box holds snacks and lunch for an entire day and keeps it cold without wet, messy ice packs. Plus, it comes in a variety of colors for boys and girls.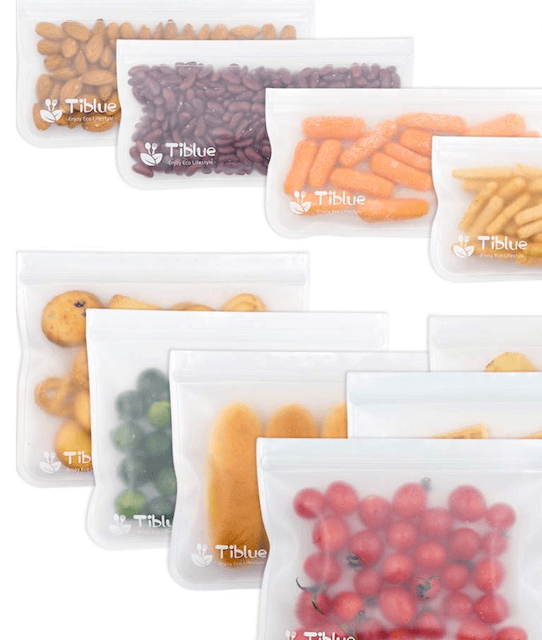 Don't forget a thermos and an insulated water bottle to keep hot things hot and cold things cold!
In an effort to keep that lunch box environmentally friendly, ditch the plastic zipper bags and grab some reusable, washable storage baggies instead. Take it one step further with this portable reusable utensil set.
Planners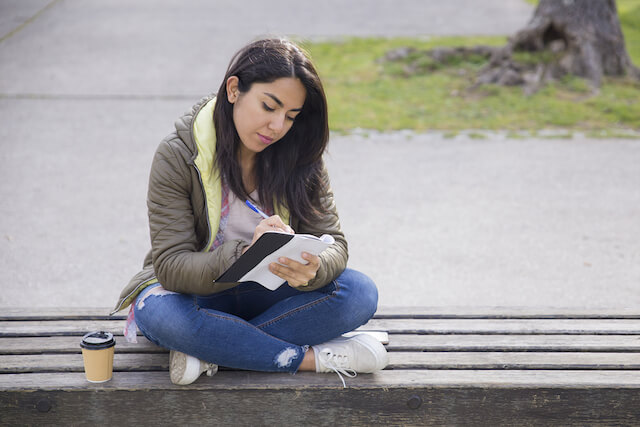 A back to school shopping list is not complete without something to help students stay organized. It's never too early to start training students to use a planner and be responsible for their schedules. This elementary planner will give younger children confidence and instill valuable skills while keeping them organized. For older students, this middle and high school planner fits the bill, while the academic planner is perfect for busy college students.
Electronics
Computers
Let's talk computers. So many schools are requiring homework to be submitted via email or other electronic transmissions. As early as kindergarten, students will use computers at school and basic skills are a must.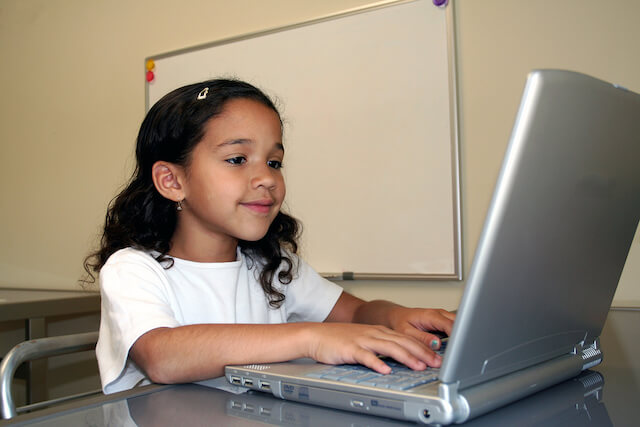 A great starting place is a basic Chromebook. Middle to high school students may need something with more features, like this Microsoft Surface Go Laptop. And when they are older and headed to college, give them the ultimate gift of a MacBook Air. Be sure to protect your investment with a sleek laptop sleeve.
Printers
If your student needs to print homework to turn in, check out this HP printer in black only or color ink.
Headphones
Younger students will love these colorful and comfortable Kidz Gear headphones, while older students prefer wireless earbuds, like these Pasonomi or AirPods. Keep their phones charged while listening to music or doing homework with a handy dongle accessory.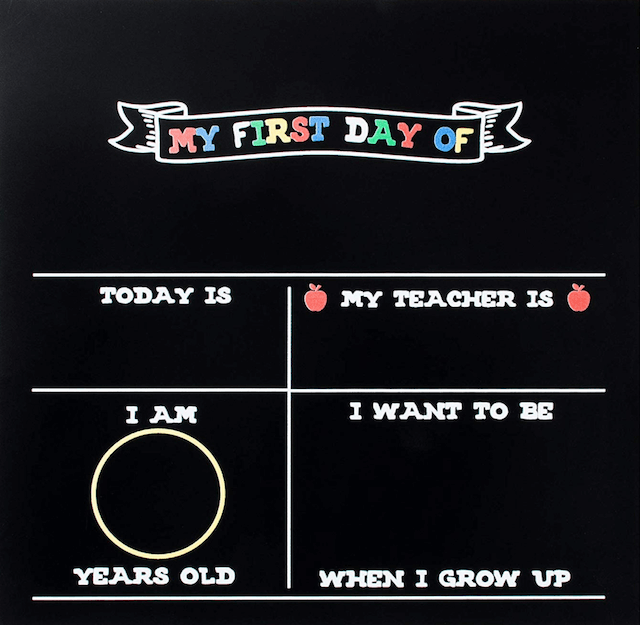 Document it!
Of course you want to document your child's first days and share on social media! This adorable first day of school chalkboard is perfect for creating those custom photos year after year!
---
Help prepare your kids for the emotional aspect of the back-to-school season too. Check out these back-to-school essential oil blends!