Essential oils are so versatile, and there are so many ways to use them. Because they come from every part of a myriad of plants, the uses are almost endless. Many people love to use essential oils in recipes for homemade tonics, lotions, soaps, cleaners…you name it! But where do you start with blending oils? Here are some great tips and methods for creating perfect DIYs with essential oils.
Choices, Choices, Choices
A quick Google or Pinterest search can reveal thousands of creative ways in which to use precious therapeutic essential oils. But is there rhyme or reason to how to combine them? Does it matter which oils you put together or what carrier oil you use? The answer is yes…and no.
Sometimes you just want to combine a few oils for a nice aroma in your diffuser or to wear topically. While a bit of knowledge doesn't hurt, it really doesn't matter how you combine oils when you are just looking for a nice scent. However, when you are blending for specific therapeutic benefits, the oils that you combine may matter more.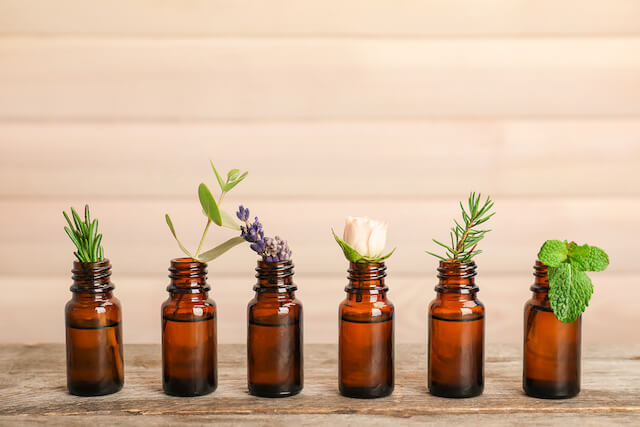 Methods for Blending Essential Oils
This method offers a scientific approach to combining essential oils.
One of the most common ways to combine essential oils, and also one of the simplest methods, many people rely on the perfume note of oils to create harmonious blends.
This method is based on the six principal aromas of plants: woody, herbaceous, citrus, floral, resinous, and spicy. Once you learn how to categorize essential oils, you'll be well on your way to creating harmonious blends.
This unique method of blending is based upon the plant parts used to make the essential oil. This is based on the theory that different parts of plants serve unique purposes.
Love DIYs?
Whether you love creating perfect DIYs with essential oils or just want some recipes to get you started, there are many right here on this blog. From personal care recipes for the whole family to roller blends, diffuser recipes, babies and kids stuff, pets, cleaning solutions, and so much more. Just check out a few of our readers' favorites:
Trust me, there are lots more DIY recipes than these. You can find them all here. I hope some of these ideas inspire you to get started creating your own unique concoctions!
---
Want even more oily education? Come on and , your essential oil video encyclopedia.