April 6, 2021 - April 13, 2021
Other Speakers : Dr. Stacie Graham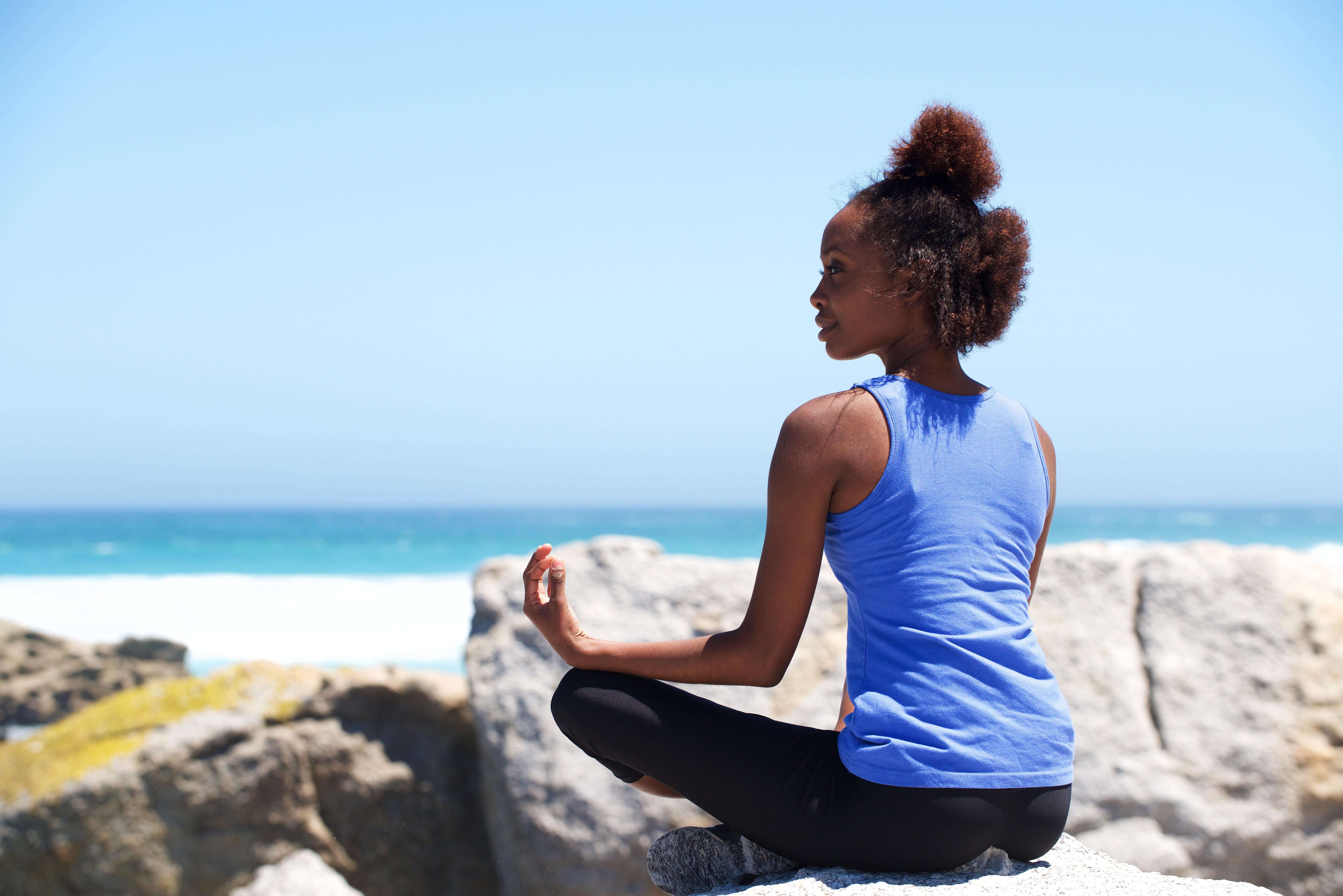 Join an exclusive group of women to rejuvenate the spirit, rediscover your inner goddess, and rejoice in the beauty of being a woman. Dr. Lindsey Elmore and Dr. Stacie CC Graham, will lead this week-long retreat at the Sophia Suites in beautiful Santorini, Greece. The Centering Retreat includes yoga, meditation, aromatherapy, massage, and local activities as desired by the group. You will also have leisure time for exploring, resting and relaxing. Only a limited number of spaces are available.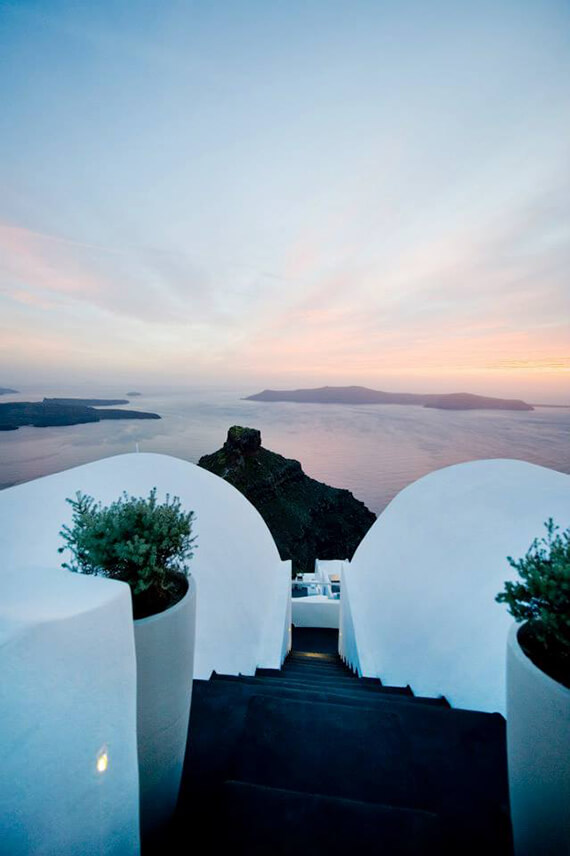 Lindsey Elmore is joining forces with Stacie CC Graham of OYA. This UK company produces exclusive retreats offering holistic movement and mindfulness experiences to black women and women of color. This first joint retreat to Greece is an opportunity to support women on their journeys to renew their inner selves. They can't wait to welcome you into an authentic Santorini Village with traditional Cycladic architecture.
Finikia Village is perched on hillsides that were once the agricultural heart of Santorini. This relaxing setting is a witness to rural heritage and famous for its aura of serenity. Surrounded by slopes of vineyards and stone threshing fields, the village is located in the northwestern part of Santorini Island. It is just a 15-minute walk from the center of Oia, where you can enjoy the world famous Santorinian sunset.
Each day will include sessions in Hatha, Vinyasa or Yin Yoga, pranayama (breathwork), aromatherapy, mindfulness practice and Yoga Nidra (sleep yoga). All sessions will be led by Lindsey and Stacie. The exact schedule will be sent to guests ahead of the retreat.
Venue
Sophia Boutique Hotel is a luxury hotel resting peacefully in Finikia upon the Cycladic village's natural slopes. Its premises offer clear and lavish views over the deep blues of the Aegean Sea and a strong sense of locality. Walking through the narrow, twisted alleys of Finikia Village will let you experience how it feels to be a true local.
Sophia Boutique Hotel is the ideal serene location for the Centering Retreat. It is off the beaten track, but still just a heartbeat away from the famous Oia sunsets and the hustle and bustle of everyday life.
To allow for focused and individual support during each session, there are a limited number of rooms in this boutique hotel.
Location
Finikia Village is located on the island of Santorini, Greece. Santorini port and airport are approximately 9 kilometers away and about a half-hour drive. Scheduled bus service is available on the main road 50 meters from the hotel. Parking is also available opposite the main road (100 meters away) for those preferring to rent a car or quad bike to explore as much of the island as possible.
Food
Enjoy breakfast at the hotel every morning, including locally-sourced food of the highest quality. For seafood lovers, Ammoudi Bay is 2.5 kilometers away and a guaranteed location for Greek dishes and a glass of ouzo. There are opportunities to eat locally within the village as well as to venture into other parts of the island to delve into the Greek cuisine!
Reservations
A limited amount of tickets are available. Be sure to book quickly, as this retreat will definitely sell out! Fill out the form below for more information and to book now.
Your Hosts for the Centering Yoga and Aromatherapy Retreat
Lindsey is a speaker, author and owner of her own integrative wellness company. She has a degree in chemistry from the University of Alabama Birmingham and a Doctor of Pharmacy from the University of California San Francisco. She shares her passion for natural wellness solutions on stages around the world, as well as online on her viral Facebook lives. Dr. Elmore has spoken about her fascination with natural products, food as treatment for disease, and integrative therapies on 5 continents. She is a 250 hr certified yoga teacher in yin, vinyasa and Aroma Yoga.
Stacie is a certified Hatha yoga instructor as well as a certified life coach. As a practitioner, she is dedicated to the lineages of Iyengar and Kundalini yoga. She travels to India every few years in order to study and honor the origins of the tradition. Mindfulness forms the foundation of both her professional and personal work. And yoga in its entirety, signifies, for her, an art of living.
There are a limited number of spots available on a first come, first serve basis. To honor the unique needs of women, this event is open to women only.
Price includes:
7-night's hotel accommodation at the Sophia Boutique Hotel with one roommate.
Breakfast daily from locally sourced food of the highest quality. Please alert us of dietary restrictions by emailing [email protected]
Education daily from Drs. Lindsey Elmore and Stacie Graham.
Hatha, vinyasa, yin, yoga nidra, pranayama, and AromaYoga experiences.
Guided meditations.
Time for reiki, massage, and excursions.
Free use of Young Living essential oils during classes.
Welcome swag bag.
Example Schedule for Each Day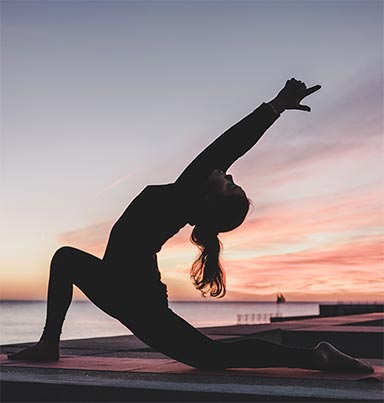 0615-0630: Wake-up call with gong
0700-0800: Morning Meditation
0800-0815: Warm broth served
0815-0945: Asana
1000-1100:Breakfast
1115-1315: Workshop
1315-1415: Leisure Time
1415-1515: Lunch
1515-1715: Leisure
1715-1915: Asana
1915-2015: Dinner
2030-2200: Guided Mindfulness and Yoga Nidra
2200-0615: Silence
Not Included: Airfare, ground transportation, lunch and dinner, excursions, and special services like massage and reiki are not included