Drum roll, please. . . 12 Days of Giftmas is finally here! This year, we turn our focus to luxury health and wellness. In this post, you will find some of my favorite items to help take your wellness to a new level. The products are unique, gift-worthy, and best of all, they actually work.
Enter each daily giveaway in a few ways:
Without further ado, I bring you the 2021 12 Days of Giftmas!
Day 1: Silent Night
We're kicking off the 12 Days of Giftmas with one of my favorite luxury gifts for health and wellness connoisseurs.
The BioMat Professional is an FDA 510K class II medical device that harnesses the best of nature's wisdom to activate your inner healing power. Filled with 18 lbs. of Amethyst crystal channels, the BioMat helps alleviate pain, inflammation, and stress as well as improving sleep and immunity.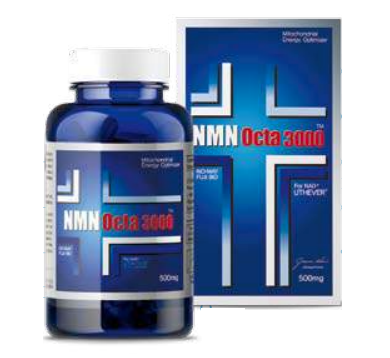 The BioMat Pillow stabilizes and cradles the head and neck, delivering targeted treatment relief. It contains black tourmaline and amethyst crystals that deliver benefits from two of the most healing stones in the world, while keeping the head cool.
NMN Octa 3000 is one of the newest and most promising anti-aging breakthroughs in recent research. NMN (Nicotinamide Mononucleotide) is the precursor to the molecule NAD+, which acts as a coenzyme in several critical functions in our body, such as cellular energy production, and DNA repair. Research shows that NMN provides a wide range of benefits, from protecting cells from DNA damage associated with aging, to improving mitochondrial health (a key to abundant energy).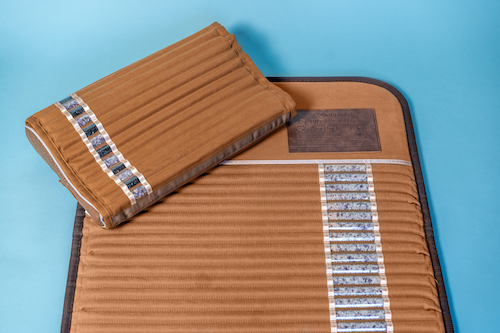 The Giveaway – Day 1
This bundle includes
BioMat Professional
Amethyst Pillow
3 bottles of NMN Octa 3000
Value: $2,480
Learn More
Instagram: @biomatofficial
Facebook: @theoriginalbiomat
---
Day 2: All I Want for Christmas is My 2 Front Teeth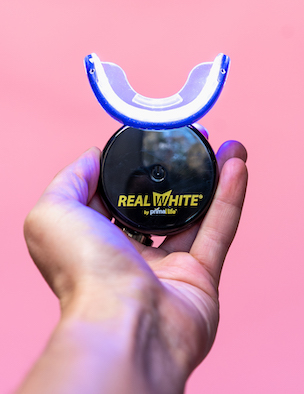 Day 2 features my favorite clean dental hygiene products. I started using Primal Life last year when I learned about how most products (even the natural ones) damage the delicate microbiome of the mouth. These products clean and detoxify the mouth without harming important beneficial microbes.
The Primal Life LED Teeth Whitener employs both blue and red LED lights and natural, bleach and peroxide-free gel to effectively whiten teeth. You have to try it to believe it!
The Dental Detox Kit is all you need to re-vamp your dental care routine:
Peppermint Toothpowder Peppermint for morning brushings
Black Peppermint Toothpowder with activated charcoal for nighttime brushing
Gum Serum for gum integrity
Activated charcoal toothbrush for powerful cleansing and plaque removal
Box of Natural Bamboo Charcoal Dental Floss Picks
Copper tongue scraper: an essential tool to remove bacterial buildup on the tongue
Plus, a Stick Up Mini Natural Deodorant to cleanse your armpits too!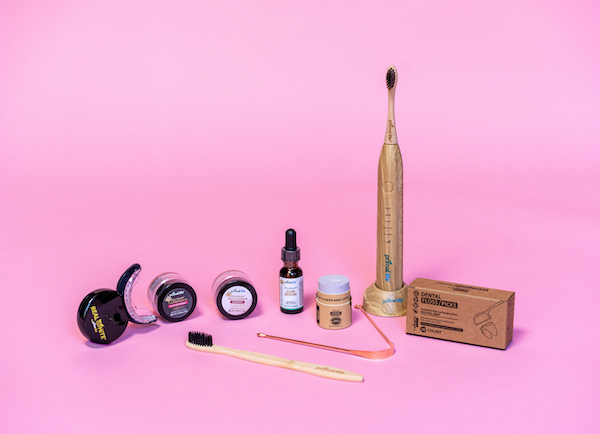 The Real White Sonic Toothbrush contains five brushing modes to provide a gentle but powerful plaque busting and cleaning solution. It's the only bamboo sonic toothbrush, giving you a premium clean without polluting the environment. Not only will it give you your brightest smile yet, but it'll make our planet happy too!
The Giveaway – Day 2
This bundle includes
Dental Detox Kit
LED Teeth Whitener
Real White Sonic Toothbrush
Value: $830
Learn More
Instagram: @primallifeorg
Facebook: @PrimalLifeOrganics
---
Day 3: Cuddle Up & Cozy Down
Eaton Hemp provides clean, great tasting whole hemp seeds for snacking in a variety of delicious flavors – making it easy to fit into your everyday routine and the perfect fuel for your plant-based lifestyle. They also offer CBD tinctures for people and pets and a variety of delicious and healthy hemp snacks.
Eaton Hemp Full Spectrum CBD Oil is 100% USDA organic, unfiltered and third party tested. The CBD-infused Super Salve also contains arnica, birch bark, and peppermint essential oils for maximum pain relief.
The variety of snacks are nutritious and delicious. From 4 flavors of crunchy Super Food Bites to organic, protein-packed Toasted Super Seeds and Hemp Hearts, Eaton Hemp can cure that snack craving while providing healthy phytonutrients, omega 3&6s, and protein.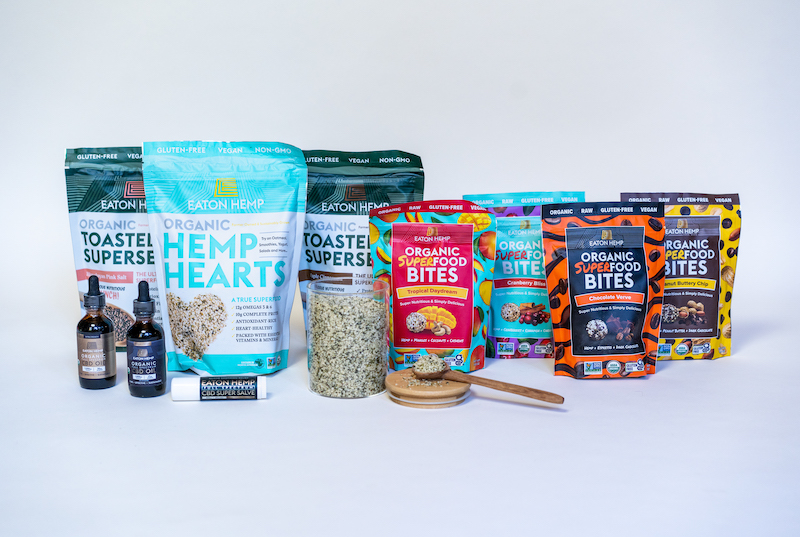 The Giveaway – Day 3
2 oz. USDA Certified Organic, Full Spectrum CBD Oil
CBD Super Salve
Super Snack Bundle Pack: 4 packages Organic Super Food Bites (Peanut Butter Chip, Chocolate Verve, Cranberry Bliss and Tropical Day Dream); 2 packages Toasted Super Seeds (Sweet Maple Cinnamon and Savory Pink Himalayan Sea Salt); and 1 bag Hemp Hearts
$50 Gift Card
Value: $400
Learn More
Instagram: @eatonhemp
Facebook: @EatonHemp
---
Day 4: Christmas Rocks
Wild Alabaster is my go-to crystal shop. Her crystals are not only hand-selected for quality, they are also carefully and thoughtfully packaged for the ultimate presentation, making them the best gift ever.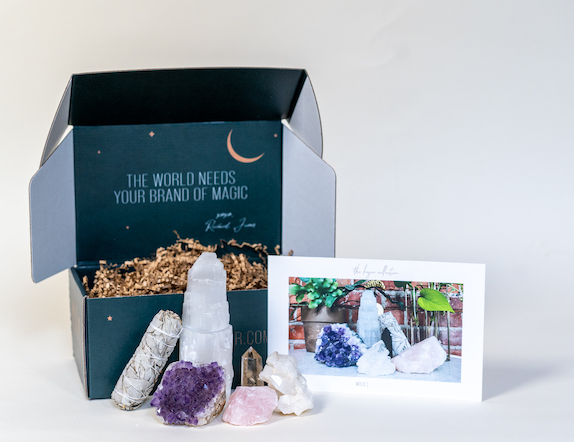 The Begin Collection was curated with beginner crystal users in mind and at heart. It's the perfect place to begin your crystals journey with everyday, full sized, hand chosen stones and sage for cleansing and charging. This collection comes with all the information you need to feel fully confident in beginning with crystals.
The Giveaway – Day 4
The Begin Collection: raw rose quartz, uruguay amethyst druzy, smokey quartz tower, clear quartz cluster, selenite tower, and an organic sage bundle.
Value: $199
Learn More
Instagram: @wildalabaster
---
Day 5: Ms. Grinch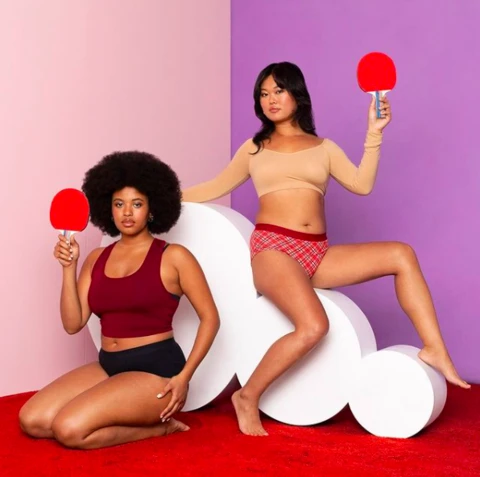 If you haven't heard me talk about Thinx, let me tell you. . .They have totally revolutionized my period and made it a thousand times more bearable. Thinx are washable, reusable undies that absorb your period. The 4-layer system gets the job done while keeping you completely comfortable. I truly love them, and I know you will too. Plus, with their 100% satisfaction guarantee, you have nothing to lose. You can even Get $10 off your first order.
The Giveaway – Day 5
$500 worth of your choice of Thinx products (does it get any better than that?)
Learn More
Instagram: @shethinx
Facebook: @sheThinx
Check out these blogs to learn more about my experience with Thinx.
---
Day 6: Holly Jolly Christmas
Amare offers a variety of products to support mental wellness. It all starts with gut health. Because modulating the gut microbiome also plays a key role in the regulation of metabolism, energy levels, immune function, inflammation, and pretty much every aspect of health, Amare products help support and balance the body's natural biome.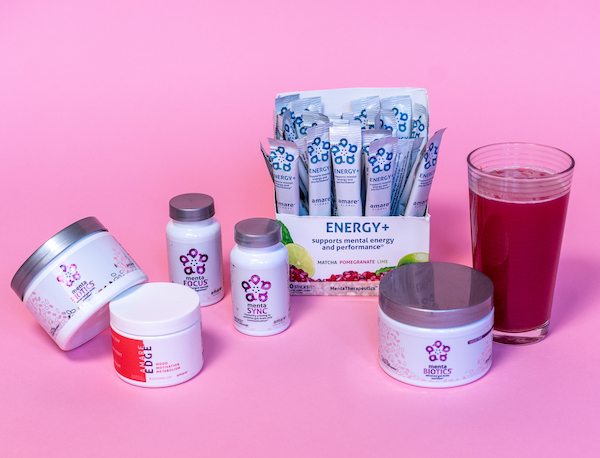 The FundaMentals Pack provides comprehensive nutrition for both brains — the gut and brain. It targets and supports the primary physiological drivers of mental wellness with 3 proprietary supplements: MentaBiotics, MentaFocus, and MentaSync.
The Amare Happy Juice Pack is another delicious combination of three of Amare's most popular products (and my favorite). The pack includes EDGE, MentaBiotics, and Energy+ in one drink to elevate your mood, crush your to-do list, and enjoy every minute of the day!
The Giveaway – Day 6
The FundaMentals Pack
Happy Juice Pack
Value: $300
Learn More
Instagram: @amareglobal
---
Day 7: Sweet Holiday
You have to taste it to believe it. Three Peaks Manuka Honey is created in the heart of New Zealand, in the remote hills of the volcanic central plateau adjacent to the UNESCO World Heritage Site -Tongariro National Park. Certified 100% pure and authentic, Three Peaks is independently tested and certified for stringent New Zealand UMF Honey Association purity and quality standards.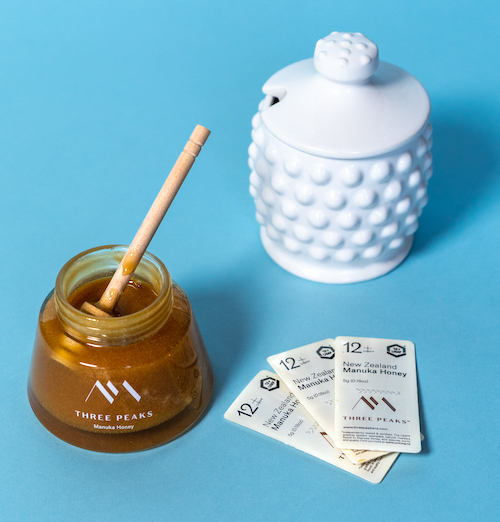 UMF stands for "Unique Manuka Factor", which is a rigorous grading system developed in New Zealand. Three Peaks is available in a UMF scale ranging from 5+ to 20+. This premium honey is life-enriching and ideal for daily use for overall health and wellness.
The Giveaway – Day 7
Three Peaks 12+ UMF Tongariro glass jar
10 pack of individual 12+ UMF Three Peaks Manuka Honey Sachets
Value: $105
Learn More
Instagram: @threepeaksnz
Facebook: @ThreePeaksNZ
---
Day 8: Healthy New Year
Are you sick and tired of feeling sick and tired? A one-on-one functional medicine consultation may provide the answers you need to get back to health and feeling better than ever before.
Your appointment includes:
A 90-minute initial consultation with Dr. Lindsey Elmore, with a complete functional medicine workup
Two follow-up email communications with Dr. Elmore
Referrals to needed specialists
Customized initial treatment strategy
Discounts on elimination diets, supplements, and medical equipment
This Giftmas package also comes with a signed copy of Essentials: 75 Answers to Common Questions About Essential Oils and Supplements. This no-nonsense book cuts through the confusion to empower you to decide on your best wellness practices.
The Giveaway – Day 8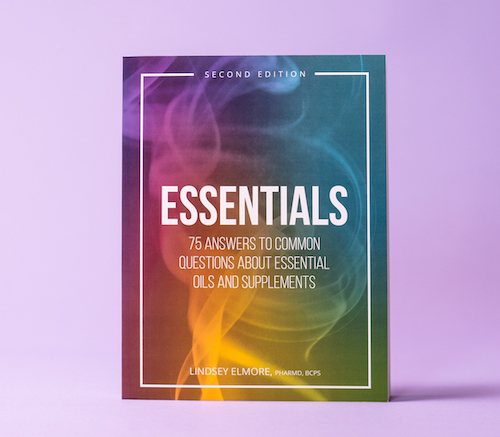 One-on-One Functional Medicine Appointment with Dr. Lindsey Elmore
Signed copy of Essentials: 75 Answers to Common Questions About Essential Oils and Supplements
A one-year subscription to Wellness Made Simple
Value: $1030
Learn More
Instagram: @lindseyelmore
Facebook: @LindseyElmore
---
Day 9: Eat, Drink, & Be Merry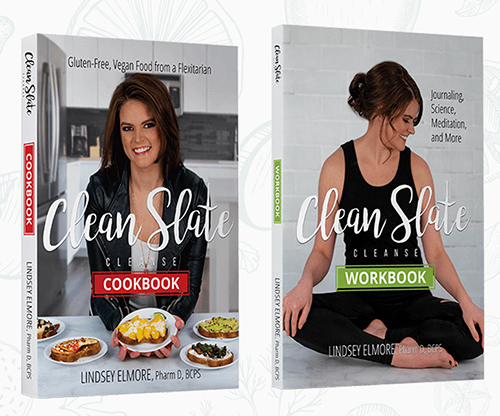 The Clean Slate Cleanse Cookbook offers more than 100 delicious and nutritious recipes the whole family will love. There are creative recipes that will inspire you to try new foods and techniques, and simple recipes that get dinner on the table in 30 minutes.
The Clean Slate Cleanse Workbook is a powerful companion tool that teaches you the science behind cleansing and why certain foods are included in the Clean Slate Cleanse and others are not. Additionally, this book guides you through learning to listen to your body and becoming empowered to make the best decisions for you.
The Metabolic Makeover Boot Camp is a 21-day program designed by Dr. Lindsey Elmore to help give your metabolism the kick in the pants it needs! In just 21 days, you'll learn new habits that will help you get on the path to feeling better faster than you think is possible.
Purple Carrot is my favorite meal delivery system. It is by far the most convenient way to cook up tasty, healthy plant-based meals that will leave you wanting more. I find myself cooking Purple Carrot recipes again and again. Each box comes stocked with fresh ingredients to prepare three delicious meals.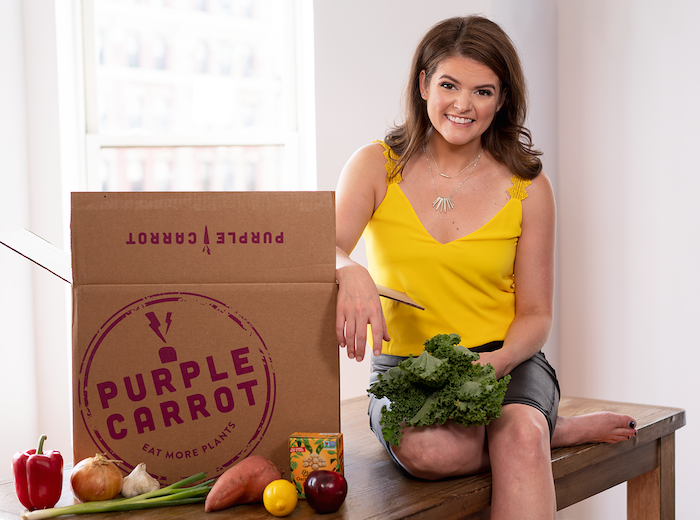 The Giveaway – Day 9
Clean Slate Cleanse Cookbook
Clean Slate Cleanse Workbook
Spot in the 2022 Metabolic Makeover Boot Camp
Purple Carrot Meal Box
Value: $322
Learn More
Instagram: @purplecarrotxo
Facebook: @PurpleCarrotXO
Instagram: @cleanslatecleanse
Facebook: @CleanSlateCleanse
Instagram: @lindseyelmore
Facebook: @LindseyElmore
---
Day 10: 'Twas the Night Before Christmas
This bundle includes some of my favorite health and wellness, business, and personal development books.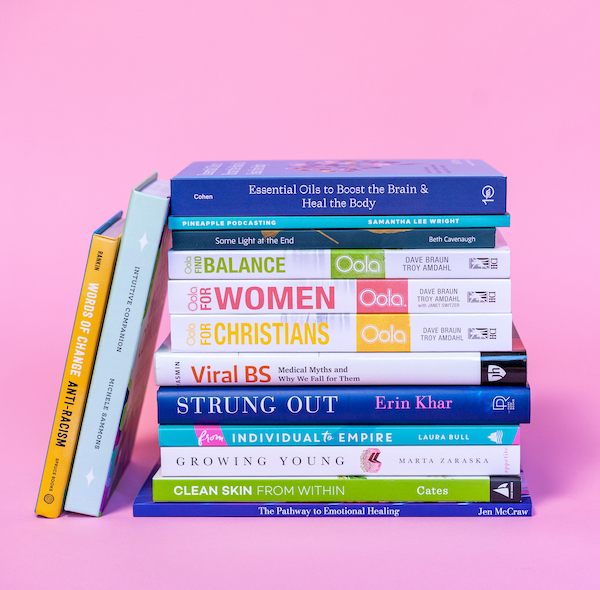 The Giveaway – Day 10
Value: $257
---
Day 11: Have Yourself an Oily Little Christmas
Now you can take your diffuser anywhere with the Kinitó Refresh diffuser battery base. The Refresh by Kinitó eliminates the need to have your diffuser plugged into a wall outlet.
4 hours of battery life
Sleek plated design
Non-slip feet
Rechargeable and cordless
Asakuki Diffuser is an ultrasonic essential oil diffuser. It features a large and easy-to-clean 500 mL water tank, 7 different LED light colors, multiple mist nebulizer modes, as well as a safety auto-switch that prevents it from overheating if it runs out of water.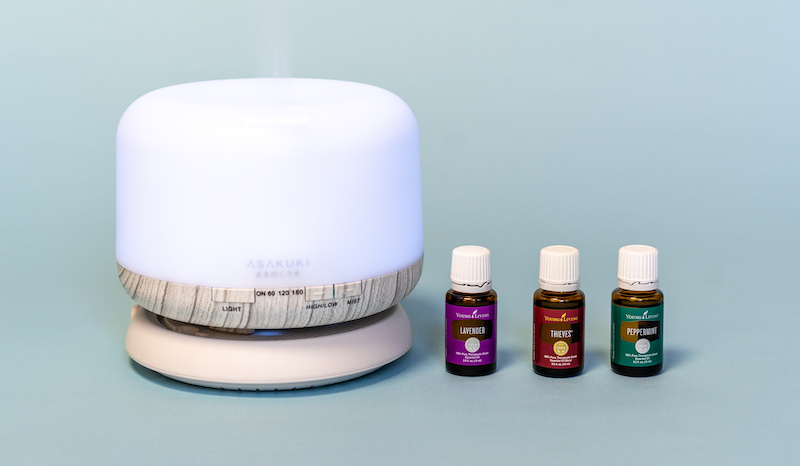 The Giveaway – Day 11
Kinitó Refresh Diffuser Base
Asakuki Diffuser
15 mL bottles of Young Living essential oils: lavender, peppermint, and Thieves
Value: $212
Learn More
Instagram: @kinito.life
Facebook: @Kinito.Life
---
Day 12: Deck the Halls
Somavedic makes devices designed on the principle of controlled release of energy from precious and semi-precious stones. The benefits include: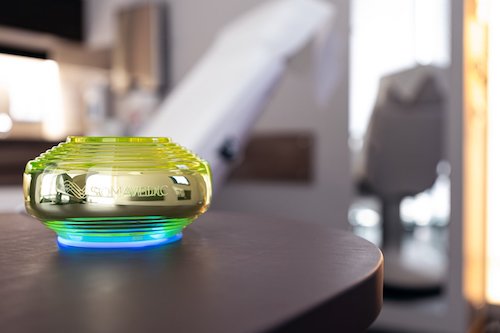 Protection from EMF radiation (4G/5G, WiFi, phones) and geopathic stress
Harmonization of drinking water
Support of cardiovascular and nervous systems
Elimination of free radicals
Somavedic Vedic is 50% stronger than the previous bestseller, making it suitable for larger properties.
Somavedic Medic Ruby RED has added benefits from the unique properties of the ruby crystal. In addition to the standard functions, the Ruby also supports spiritual growth and encourages kindness and open hearts. Ruby is popular especially among women, who can feel its potential immediately. It also helps to overcome exhaustion and lethargy and impersonates strength and energy while lowering hyperactivity.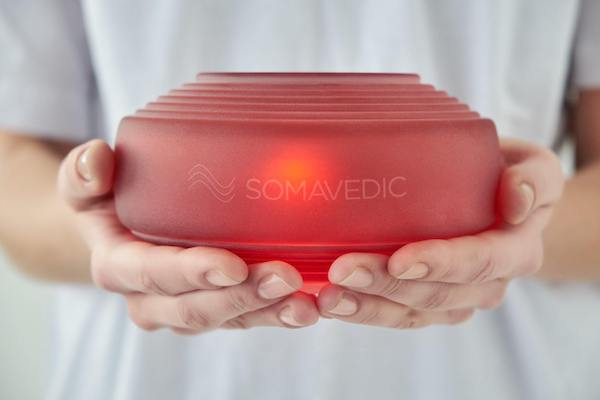 The Giveaway – Day 12
Somavedic Ruby RED
Somavedic Vedic
Value: $1675
Learn More
Instagram: @somavedic_international
Facebook: @SomavedicTechnologiesOfficial
---
Sooo…..What are you waiting for? Get your chance to win one of these amazing 12 Days of Giftmas prize bundles! Join the email and text lists to make sure you don't miss an opportunity!