Days and days at home can make for bored and cranky kids. Running out of ideas to keep them busy? Check out this list of home-bound activities for kids for some fun new ideas that won't break the bank.
Help Them Focus on the Positive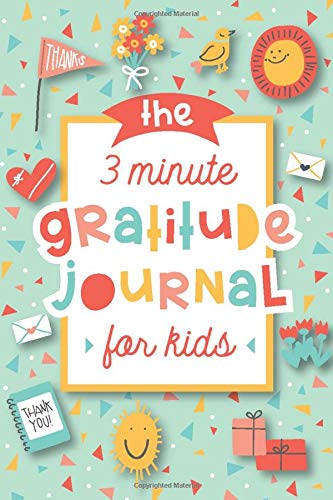 This 3-Minute Gratitude Journal will get your kids' minds off of all the things they are missing out on and teach them to focus on the blessings in their lives. Each daily spread contains space to list out three things kids are thankful for, a person who brought them joy, and how they felt about their day. When kids begin each day by focusing on gratitude, it sets them up for a better attitude overall. Moms can even join in the activity with this adult version gratitude journal.
Keep Them Learning
Children may be out of school, so it's a great time to keep them engaged with educational activities. Even for kids taking classes remotely, they have extra time on their hands to learn a new skill or sharpen others.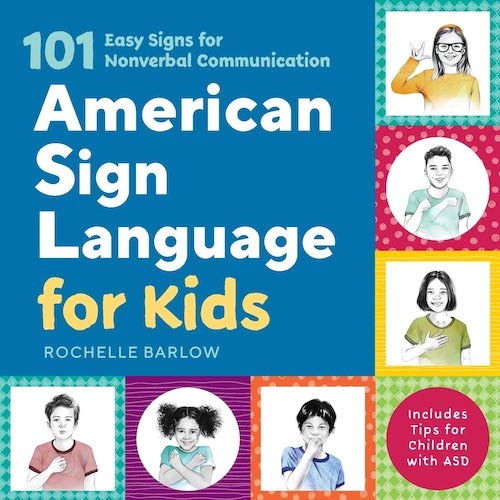 American Sign Language for Kids will help your child learn basic phrases in sign language. With 101 signs, fun memory activities, and a guide for learning, your child will have success and the pride of learning a new skill!
States and Capitals Flash Cards make it easy to memorize all 50 states and their capitals. With a picture of each state on one side and the capital on the other, these simple, sturdy cards will make memorization a snap!
Younger students will enjoy this Star Right Flash Cards Pack that includes four sets of cards to teach your 3-5 year old math, language and basic skills.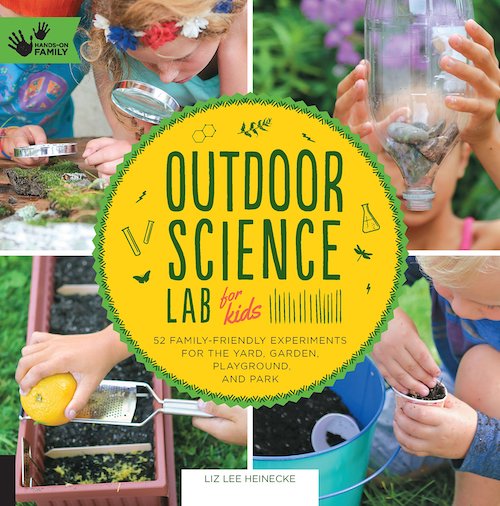 Learn physics, chemistry, and biology in your own backyard! The Outdoor Science Lab for Kids, includes 52 family-friendly labs designed to get your kids outside exploring and learning.
Spark Their Creativity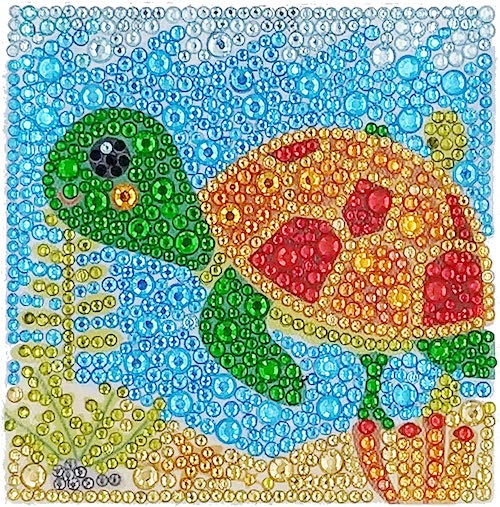 What kid wouldn't be intrigued by diamond painting? This Diamond Painting Mosaic Kit contains everything your child needs to create a whimsical piece of art. Build fine motor skills, dexterity, and attention span with this fun activity for children over the age of four. Once they get started with diamond painting, your kids will be hooked! Keep the fun going with this Diamond Painting Sticker Kit.Your kids can create 5D stickers to decorate their bulletin boards, notebooks, and other favorite items!
Quiet Activities to Stimulate Young Minds
Everyone loves coloring books. This Cute and Playful Patterns Coloring Book is perfect for boys and girls from 6-12 years old. It is packed full of calming coloring pages, including entertaining animal patterns and delightfully detailed mandalas.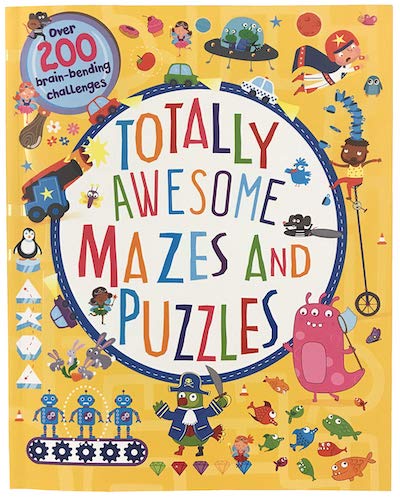 For kids who love puzzles, this book of Totally Awesome Mazes and Puzzles contains over 200 challenges, like word searches, number puzzles, connect-the-dots, and matching games. Children and parents alike will enjoy completing the activities in this book.
For younger kids, this Jumbo Activity Book is loaded with puzzles, mazes, and other activities to keep little hands and minds busy for hours. From simple coloring to more complex tracing and drawing, your child is sure to find just the right activity to promote creativity, learning, and the most important thing of all, having fun!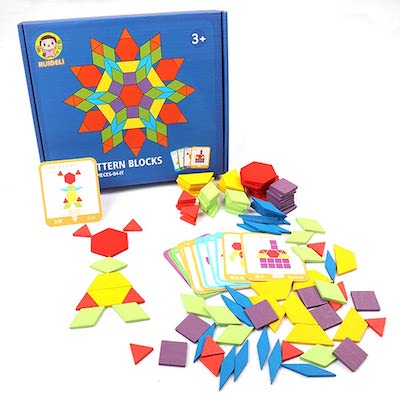 Wooden Pattern Blocks allow endless creativity for children and adults. Kids will love matching patterns to included cards as well as creating their own designs. This classic imagination-building toy encourages fine motor skills and concentration.
Train Good Habits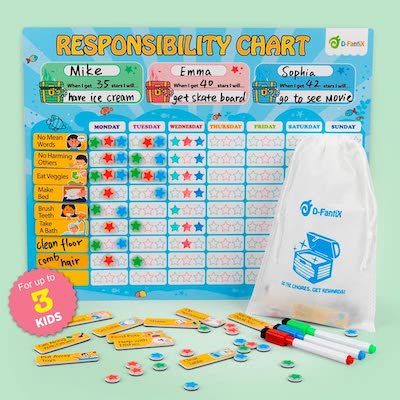 This magnetic Responsibility Chart will help encourage good behavior in your home as well as getting kids to help out and complete basic chores. With printed stickers of common chores and dry erase markers to customize your own, you'll create a positive way to encourage kids to be helpful and reward good behavior at the same time!
Get Them Moving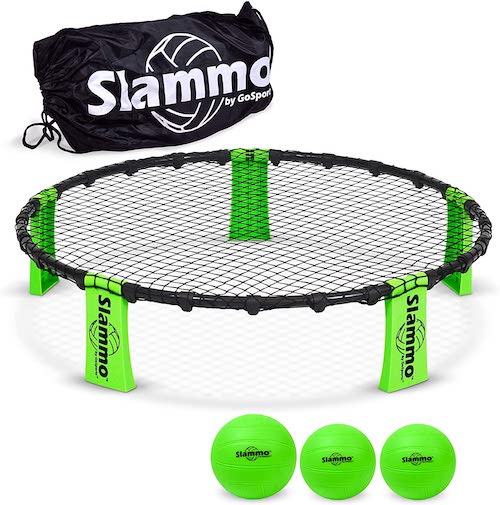 You may be stuck at home, but you can still take your kids outside. They will spend hours playing Slammo, a volleyball-esque game you can play alone or with friends and family. This fast-paced, challenging game will get kids off the couch and outside for some fun and exercise.
If the weather has you trapped inside, this Mini Trampoline can get kids moving. Just 10 minutes of bouncing is equivalent to 1-hour of jogging, 30 minutes of cycling or 20 minutes of swimming! This trampoline is durable and folds up when not in use.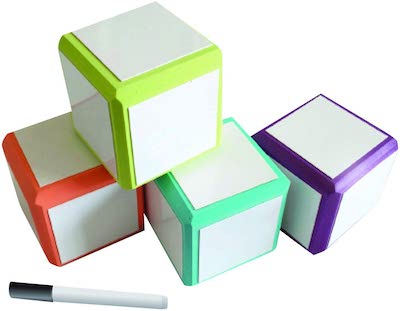 Get the creative and energy juices flowing with these Mind Sparks Dry Erase Blocks. Kids (or parents) can customize blocks with challenges for kids to complete. Customize your blocks with simple, fun activities like: "Do 10 jumping jacks", "Run to the mailbox", "Do 15 sit ups", and kids won't even realize they are exercising as they compete to finish the assignments.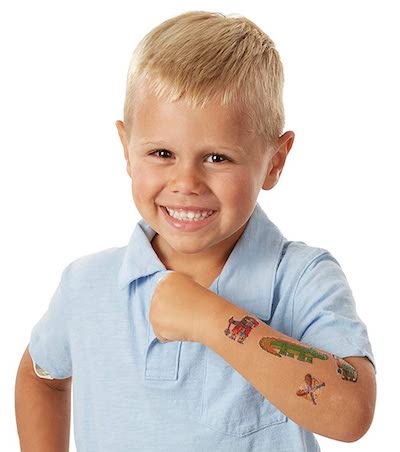 Just For Fun
Every kid loves temporary tattoos. This Melissa & Doug Temporary Tattoos set includes over 100 fun kid-friendly designs.
This Too Shall Pass
This strange season of sheltering in place may create some unusual stress on families. Keeping your kids busy and active will definitely help pass the time and alleviate worry and fear. Who knows? You may discover some new activities, hobbies, or interests that will stick with your kids for a lifetime.
---
We didn't forget about mom! For some ideas to keep you busy and avoid cabin fever, check out my Beat Your Boredom Shopping Guide!