Statistics tell us that 62% of Americans do the majority of their Christmas shopping the week before Christmas. Furthermore, up to 76% of shoppers prefer to buy gifts online. Fortunately for us, most major online retailers offer low cost expedited shipping. And then of course you have Amazon Prime to the rescue. Still working on your Christmas shopping? Check out this last minute gift guide for some ideas that may be cutting it close on time, but definitely don't lack thoughtfulness or usefulness.
For the Person Who Already has Everything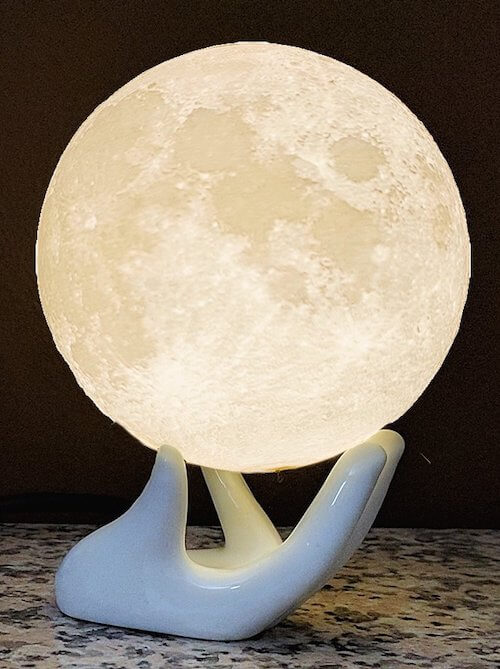 We all know that person who has it all, and as such, is so difficult to shop for. If you're tired of scratching your head, take a look at some of these last minute unique gifts that anyone would enjoy.
This mesmerizing lamp is a great idea for adults and children alike. With several brightness settings and options for warm or cool light, you can customize it to fit the mood and create the perfect ambience in any room.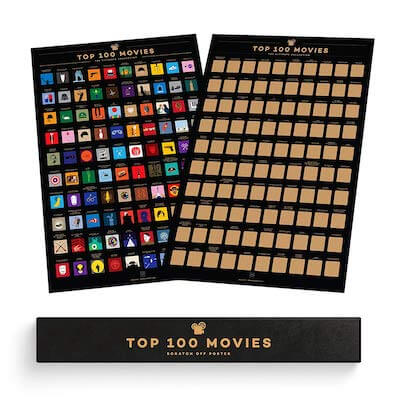 Filled with films loved by both fans and critics worldwide, this scratch off poster is the perfect gift for someone who loves a good flick. Filled with 100 classic must-see movies, it will inspire you to watch some new movies and re-watch some old favorites. Once you've scratched off all of the movies, it makes a great keepsake conversation piece of art.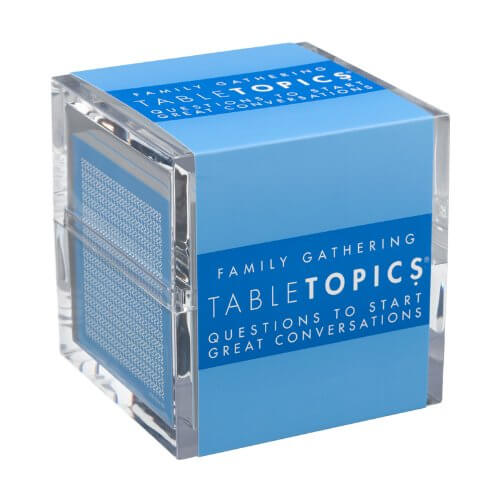 Looking for a game to take to your holiday family gathering? Table Topics is great for breaking the ice and getting everyone talking. Build a bridge across generations with memorable conversation starters. This game was one of Oprah's favorite things, and there's no question why. It is guaranteed to open conversations to get you learning new things about people with questions like:
"Who is most likely to be found stealing a taste from the kitchen?
"What was your favorite movie when you were young?"
"What are you most proud of that you've done this year?"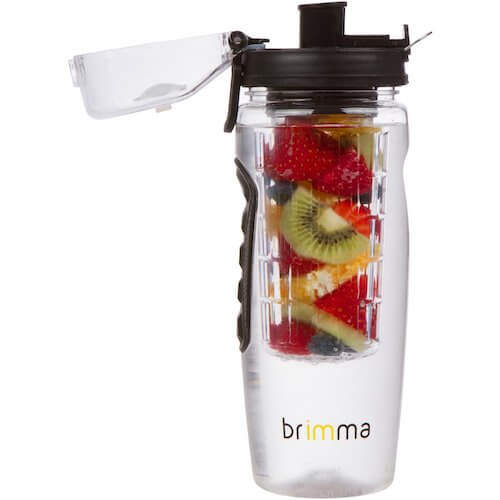 Perfect for the health conscious person in your life, this bottle infuses your water with fruit, vegetables, or herbs for calorie- and sugar-free flavored water. With a large infuser compartment, sturdy construction, and leak proof lid, this bottle will become a favorite for everyday use.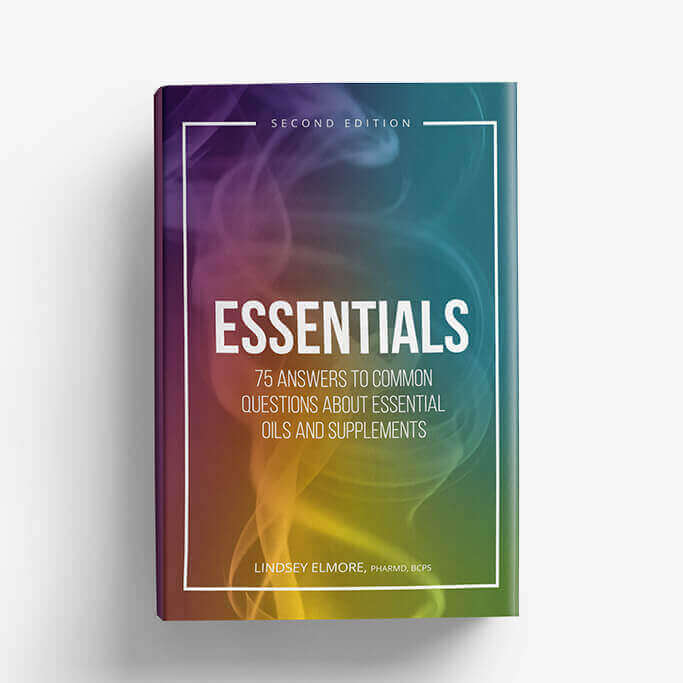 I mean, come on. EVERYONE who uses essential oils and supplements needs this book. Give them the gift of education and an easy-to-understand reference guide that answers so many questions about safety and usage.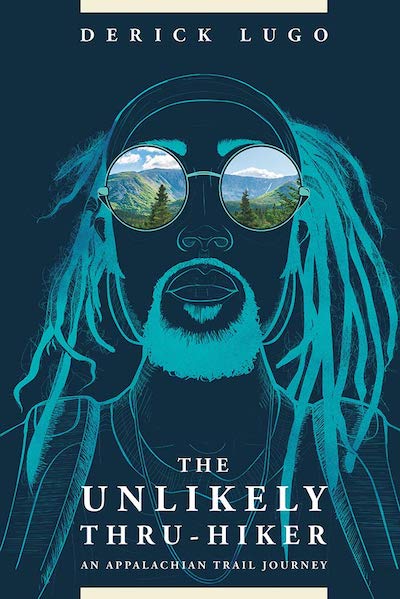 This may be the perfect gift for the daydreaming, made-for-something-more types in your life. This book details one person's adventures woven in a captivating storytelling fashion. It's the perfect read for a road trip or weekend away.
For Her
Finding a last minute gift for the special mom, friend, teacher, sister, aunt, or any other woman just got easier. Check out these suggestions for some heartfelt gifts that will speak to her soul.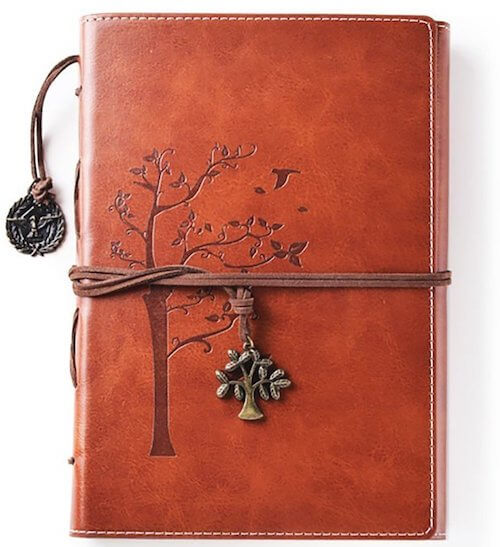 For the contemplative, thoughtful woman in your life, I bring you this beautiful vegan leather journal. Unlike many journals, this one is refillable for use year after year. The detailed cover and simple design will inspire her to fill the pages within with her thoughts, ideas, dreams, and reflections.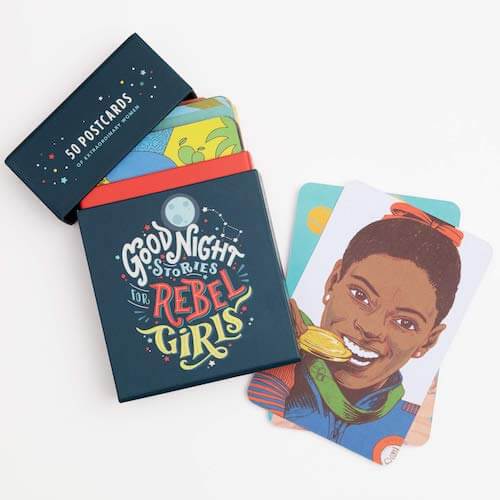 Looking for the perfect stocking stuffer? Show girls they can be anything they want to be with this postcard set of 50 women that have changed history. This set of 50 postcards in a keepsake box celebrates your favorite heroes. Organized by pioneers, leaders, creators, champions, and warriors, each card details a woman who has broken down barriers.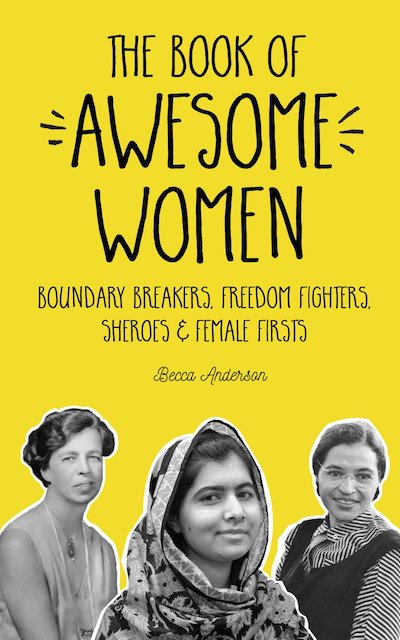 From the foremothers who blazed trails and broke barriers, to today's women warriors from sports, science, cyberspace, city hall, the lecture hall, and the silver screen, The Book of Awesome Women paints portraits of powerful and inspiring role models for women and girls poised to become super women of the future. This book highlights 200 sheroes whose inspiring stories you may have never heard.
For Him
Everyone has "that guy" on their list. The one who is so hard to shop for. Check out this suggestion for something unique and entertaining at the same time!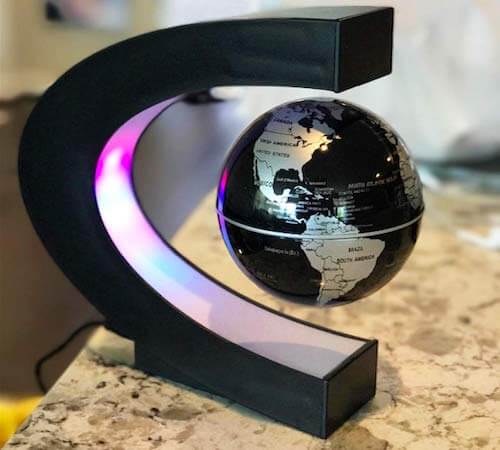 This floating globe conversation piece is attractive and will add a sophisticated touch to your favorite guy's desk, dresser, or coffee table. The magnetic, levitating globe also spins on its invisible axis for the guy who likes to fidget.
Hottest Gifts of the Season
Check out these last minute gift ideas for a variety of people left on your list. You may just get several of them checked off at once.
This set of four copper mugs, straws, coasters and a shot glass are all you need to enjoy this classic drink at your holiday gathering. While the mugs are designed for drinking the Moscow Mule drink, they are great for any beverage you want to keep cold. The handcrafted set comes nicely packaged ready for gifting.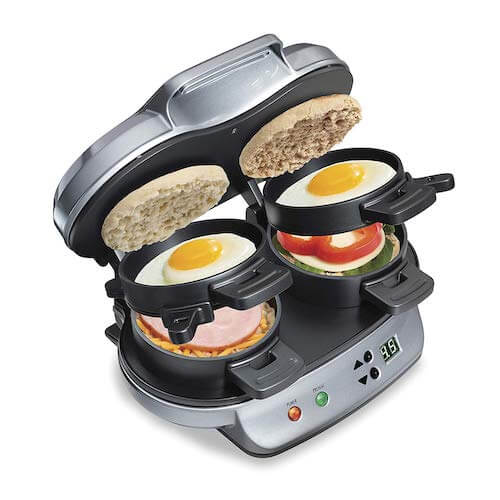 Attending an anonymous gift exchange? Here's your solution. This may just be the very best gift you can give someone living in a dorm, apartment, or heck, even a house with a full-blown kitchen. The creative possibilities are endless with this breakfast sandwich maker. Feed a crowd a delicious homemade breakfast in no time with this handy gadget.

Hours of fun and entertainment await with this cordless bluetooth microphone. Simply pair it with your favorite bluetooth device or use the built in speaker, and you are ready to entertain your guests with a karaoke party!
For the Kids
Need a last minute gift for a child? Here are a couple ideas that kids will love and are guaranteed to spark creativity and imagination!
This kit is such an awesome way to introduce your child to science and give them the gift of experimenting and learning. We all grew up playing with doctor's kits, but I wish so much that I'd had this science kit as well. It comes with child-safe sciency tools that look like the real thing, and even include activity cards with great hands-on projects to get them started.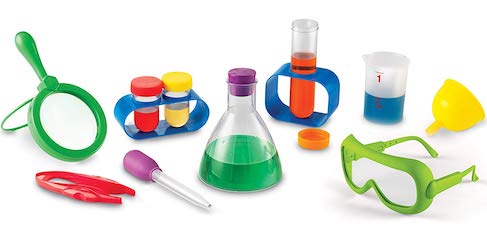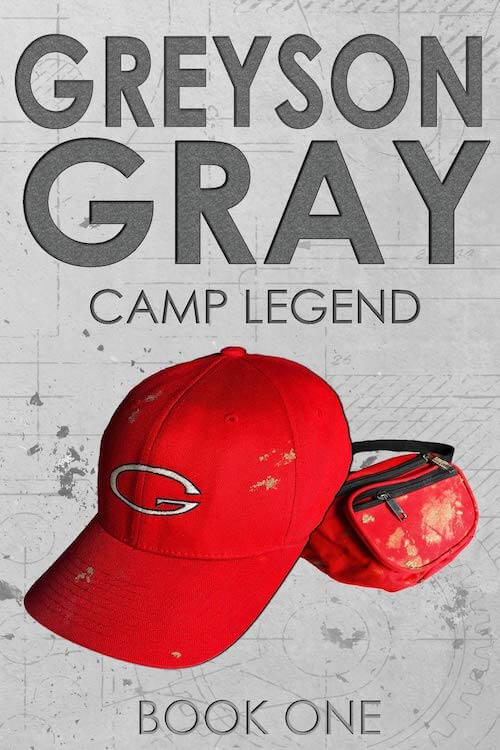 If you have a bookworm on your list, look no further than the Greyson Gray series. They will instantly fall in love with the humor and quirky characters, and their epic, dangerous adventures. Parents will love that the books are always clean and feature an admirable hero worth emulating. The hero, Greyson, has something inside of him that wants to do what is right and good, no matter the costs. This urge drives him in all of his adventures, even when it's difficult to know what is right and good.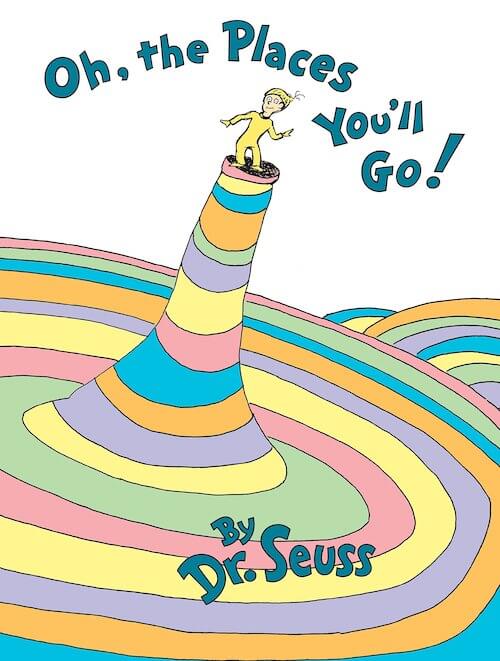 Books for the Family
If these books don't already grace the shelves of your friends or family members, they absolutely should. Kids and adults will enjoy these heartfelt read-aloud stories the whole family can share. The best part is they are all thought-provoking and will inspire conversations among family members.
This Dr. Seuss classic is one of my all-time favorite books and one that I love to gift to others. It's such a great story for anyone going through any kind of transition in life. Suitable for children of all ages, from 1 to 100, this book deserves a place on every bookshelf.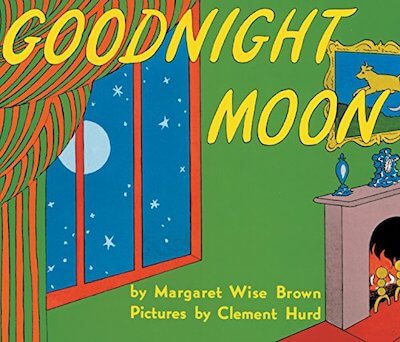 Yet another classic is the beautifully written bedtime story, Goodnight Moon. In this beloved book, quiet poetry and gentle, lulling illustrations combine to make a perfect book for the end of the day.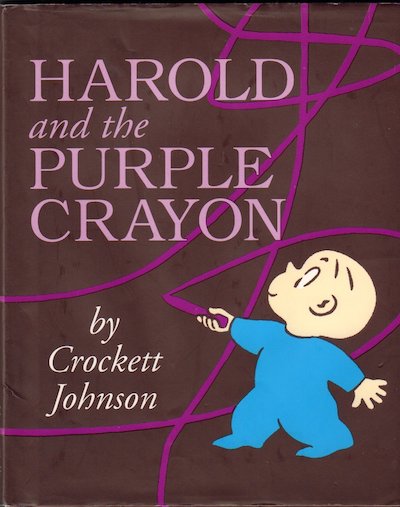 Harold and the Purple Crayon has delighted readers of all ages for over fifty years. This charming story shows just how far your imagination can take you and is arguably one of the most imaginative and enchanting adventures in all of children's books.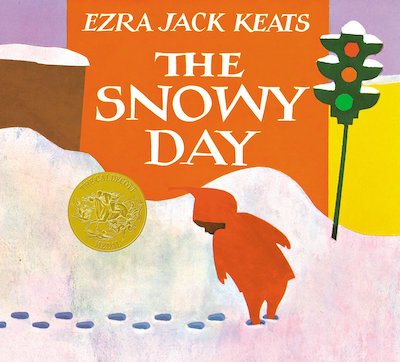 Since its initial publication in 1962, The Snowy Day has come to be regarded as both a children's classic and one of the most important picture books ever written. It gently teaches the important life lesson that all people share similar feelings, and experience similar joys and disappointments through the wonder, magic and sense of possibility of the first snowfall.
---
Enjoyed the last minute Christmas gift guide? Still have people left to shop for? If you need more ideas, check out my 12 Days of Giftmas Post for loads of unique suggestions.