Achieving a luscious, thick head of shiny hair is something that just about every gal desires. So much so that haircare companies comprise a multi-million dollar industry to produce all sorts of products to help you achieve the locks you desire: From shampoos and conditioners, to hair masques, treatments, serums, and other concoctions, all promising out-of-this-world results. But the drawback to most of these products is an ingredient list that falls short of what is actually good for your hair and body. Check out this Peppermint CBD Revitalizing Scalp Treatment for a natural, healthy boost for your hair.
Benefits of CBD Oil for Hair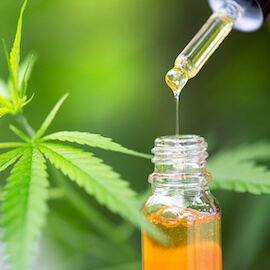 Prevents Hair Loss
Inflammation is one of the primary causes of hair loss. CBD is a powerful anti-inflammatory that not only helps suppress inflammation in the body, but may also reach sebaceous glands, which secrete sebum to lubricate hair follicles. This can help prevent hair loss as well as promote healthy hair growth.
Increases Blood Flow
CBD is well-researched for its heart-protective benefits of improving and regulating blood circulation. But did you know that this also benefits hair growth? Increased blood flow to the scalp results in faster growth and healthier hair overall.
Promotes Hair Growth and Health
CBD oil contains up to 75% of a variety of beneficial fatty acids, which stimulate hair growth and strengthen follicles. This means stronger, thicker hair along with an antioxidant boost for your scalp.
Benefits of Peppermint Essential Oil for Hair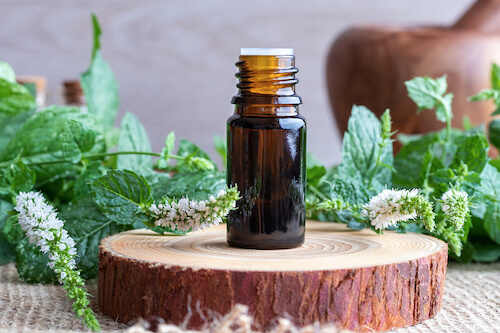 Peppermint essential oil is cool and stimulating when applied to the skin. The menthol is refreshing and invigorates the scalp. But the benefits of peppermint go beyond a tingling, awakening sensation. Studies show that regular use of peppermint essential oil on the scalp may bring significant increase in dermal thickness, follicle number, and follicle depth. This also results in longer, thicker hair.
Castor Oil
Castor oil is high in essential fatty acids, including ricinoleic acid (RA), which moisturizes the scalp and may help improve hair growth. It also nourishes the scalp and prevents dry, flaking skin.
Peppermint CBD Revitalizing Scalp Treatment
Ingredients
3 tablespoons castor oil
200 mg CBD oil
5 drops peppermint essential oil
Instructions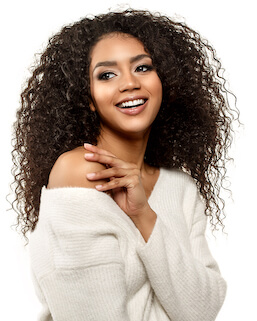 Combine ingredients in a glass bottle with a dropper.
Before using, place the bottle in a mug of hot water to gently warm the solution. (Do not microwave, as this can destroy some of the beneficial constituents of the oils.)
Separate dry hair into sections, and carefully apply the serum to the roots of hair, massaging thoroughly into scalp.
Allow to soak and penetrate for at least an hour or overnight.
Shampoo hair as usual.
Notes: For optimum results, apply the treatment at least once a week, or up to daily as desired. If you have very thick hair, you may need to double the recipe to make enough to cover the entire scalp.
---
Try another favorite hair-loving recipe. . .my Essential Oil Hair Tonic!