I recently returned from the Young Living Global Leadership Cruise to Alaska. This was my first time to Alaska, and it was an interesting and enlightening trip on many levels. While I loved the beauty and vastness of the place, the trip did present some uncomfortable situations as well. Here I will share some of my experience and some DIYs that may help anyone planning a trip to Alaska or other wilderness area.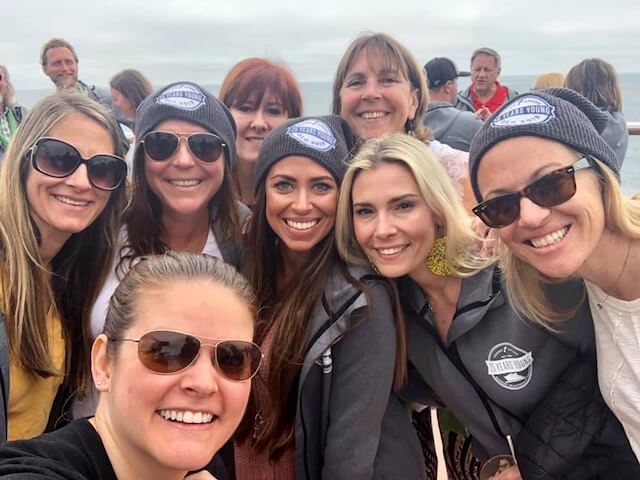 Stretching boundaries
There were many instances when my boundaries were stretched and I was forced outside my comfort zone. That's ok. . .if we don't ever get nudged from our usual place of comfort, we cease to grow. However, when you're there in the moment, that doesn't make being uncomfortable pleasant or enjoyable in any way.
For example, one afternoon I helped teach a yoga class on the ship. At the end of the class, one of the other instructors led us in a unity circle. Imagine holding hands with a perfect stranger and staring deeply into her eyes while singing an unfamiliar tune about unity and oneness. Yeah, it was a little weird and a lot uncomfortable. But we got through it with a few laughs and maybe learned something about ourselves in the process.
For times like this, I give you the I am Uncomfortable Roll-On.
I am Uncomfortable Roll-On
10 drops Bergamot
8 drops Valor
6 drops Stress Away
5 drops Frankincense
Amethyst crystals, optional
Combine essential oils in a 10 mL roller bottle and top off with fractionated coconut oil or other neutral oil. Drop in a few amethyst crystals for a bit more courage and patience.
Beware of Bears. . .I get it
Alaska is mostly wilderness and one of the few places where various wildlife, like bears and moose, still live freely. Everywhere we went – and I mean everywhere – people hammered in this fact. It was as if they expected one of us to be attacked and eaten by a bear as soon as we stepped off the ship. In reality, although bear sightings in Alaska are completely plausible, they are not all that common. Bears tend to avoid people as much as possible unless they are attracted to us for some reason.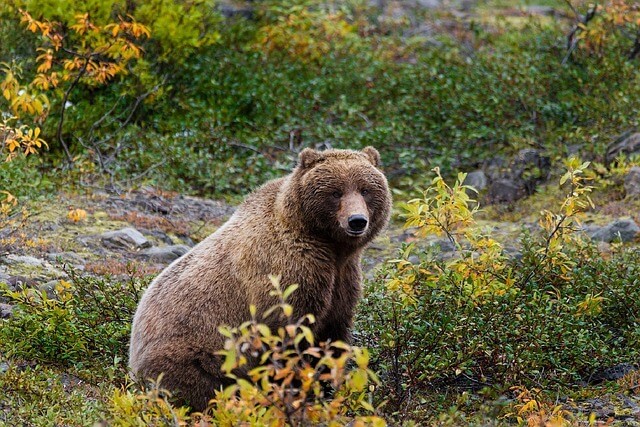 Even still, on a ship of Young Living members, you just gotta wonder, is there an oil for that? So I did a bit of research to find out.
Turns out bears have an extremely powerful sense of smell. In fact, most sources say they have the strongest sense of smell of any terrestrial animal, with the ability to smell a source of food from up to 18 miles away and even through ice and snow. Because of this, they may actually be attracted to most essential oils. They especially love sweet aromas, so be cautious of wearing floral and citrus oils when backpacking in the wilderness.
Some people suggest wearing more pungent aromas to deter bears. You can give this little blend a try, but I'd still recommend you wear your bear bells (yes, that's a real thing) and follow other bear repellent recommendations.
Bear Be Gone Roll-On
10 drops mountain savory (use oregano if you don't have it)
8 drops thyme
8 drops citronella
5 drops lemongrass
Combine essential oils in a 10 mL roller bottle and top off with grapeseed oil. (Coconut oil smells a bit too sweet for me to use in this blend!)
When in the Wilderness. . .
On this trip, there were so many opportunities for thrill seekers to indulge their thrill-seeking selves. From hiking on glaciers to helicopter trips to riding in dog sleds and kayaking in freezing waters, the outdoor adventures are plentiful in the Land of the Midnight Sun. For those of you who prefer to keep your feet on the ground, try this courage-boosting blend so you don't miss all the fun. (But be sure not to wear this one on those bear-seeking opportunities.)
Liquid Courage Roll-On
3 drops basil
5 drops bergamot
4 drops frankincense
2 drops ylang ylang
Combine essential oils in a 10 mL roller bottle and bring up to volume with fractionated coconut oil.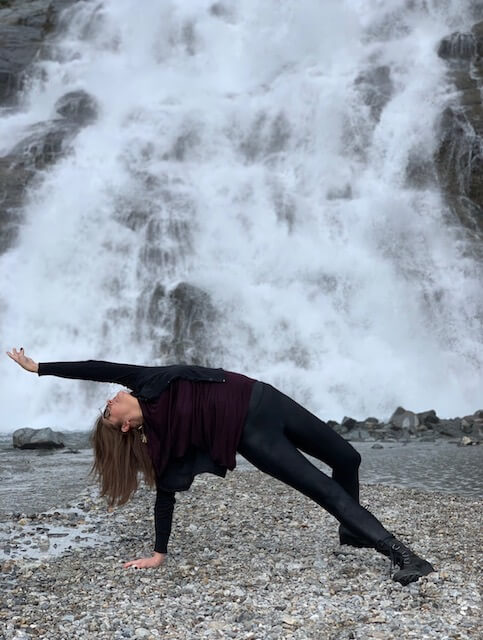 Dreaming of Alaska?
Admittedly, my Alaska vacation was full of setbacks and some uncomfortable situations. But we laughed at the setbacks and grew through the discomfort. All in all, it was an experience I will never forget and from which I will cherish memories forever.
If you have never been to Alaska or want to reminisce about your experience there?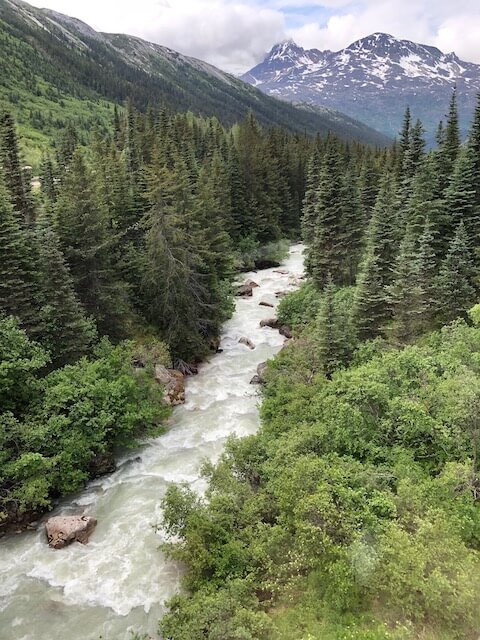 Alaskan Dreams Roll-On
5 drops cedarwood
4 drops Northern lights black spruce
4 drops lime
2 drops cypress
Combine essential oils in a 10 mL roller bottle and bring up to volume with fractionated coconut oil.
If you love making roller ball blends, check out this post.
Did you attend the Global Leadership Cruise? What's your Alaska DIY suggestion?
---
Looking for more essential oil education? Come Join The YL Education Club!