Spring is in the Air
I'm finally getting some warmer temperatures after months of seemingly endless winter. Spring is a great time to use a face mask to detoxify, clear, and nourish the skin. A bit of spring cleaning for your face, if you will. This mask features green clay, witch hazel, and the aromas of two different types of eucalyptus essential oils.
Green Clay… Why?
Detoxifying and Clarifying
Clay is naturally absorbent. This allows toxins and oils to be swept away.
Gently Exfoliates the Skin
The texture of the green clay provides a gentle exfoliation, helping to remove dead skin. This allows the skin to be more vibrant, brighter, and clearer. This also helps to clear pores and remove dirt and debris from the skin.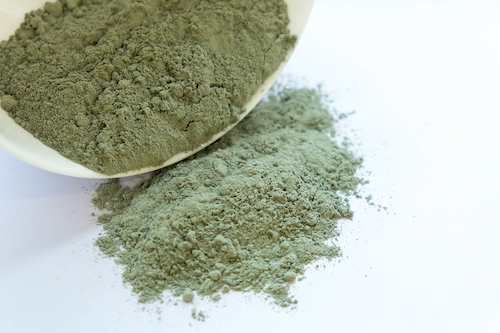 Nourishing to the Skin
When you apply green clay to the skin, you add a dose of trace minerals such as calcium, aluminum, magnesium, silica, phosphorous, copper, and zinc to your skin. This may be why wounds treated with green clay have a more rapid rate of collagen formation compared to wounds not treated with green clay.
Reduces Inflammation
When applied to skin infected with methicillin resistant Staphylococcus aureus, the application of green clay helped reduce inflammation and redness.
Antibacterial
Clay minerals have natural antibacterial activity because they disrupt bacterial membrane function. They buffer the pH in water which promotes the uptake of iron into bacterial cells. High levels of iron degrade critical cells components.
The movement of iron across bacterial cell membranes also brings phosphorus. Phosphorus balance is critically important for the balance of iron uptake. When phosphorus inside the cell is too high, the regulatory role of phosphorus is disrupted and oxidized iron is allowed into the bacterial cell. The influx of oxidized iron causes cell death.
May Aid in Wound Healing
Because of the natural antibacterial properties, green clay has been used for generations on wounds.
One Tip for the Research Nerds Like Me
Oh, and for all you data-driven people who do research on PubMed, you will find no hits for Green Clay. There are, however, tons of hits for the moniker Illite Clay. Be sure to include this in your research strategy.
Here's the Recipe
Clarifying Green Clay Face Mask
Ingredients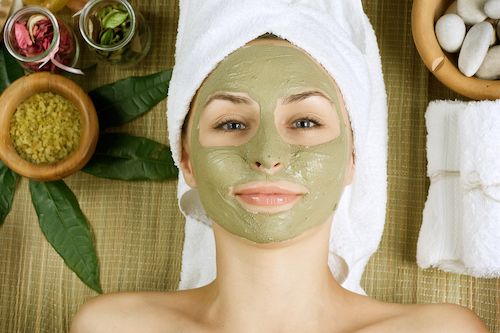 Instructions
Place clay in a small bowl.
Slowly add witch hazel until the mixture becomes a soft paste. If you go too far and get too liquid-y, add a bit more clay.
Add essential oils and give one final stir.
Store at room temperature for months in a glass jar.
To Use
Apply 2 teaspoons of Green Clay Face Mask to cleansed skin. Relax and allow mask to stay on skin for 10-15 minutes. Wipe off with a wet washcloth. Use once a week or as often as you like.
---
Let's make a Coconut Lime Bath to sit in while the mask works it's magic!
For Access to all of my natural oily education, Join The YL Education Club! You should also check out my book, Essentials: 75 Answers to Common Questions About Essential Oils And Supplements.