It is extraordinarily hard to believe that we are reaching very rapidly toward a new decade. As I look back over the past ten years, it is amazing to take in just how much has changed not only in my life, but in the world we live in. Here is a brief recap of my past 10 years. Here is my annual Tis the Season of Reflection–decade edition.
2010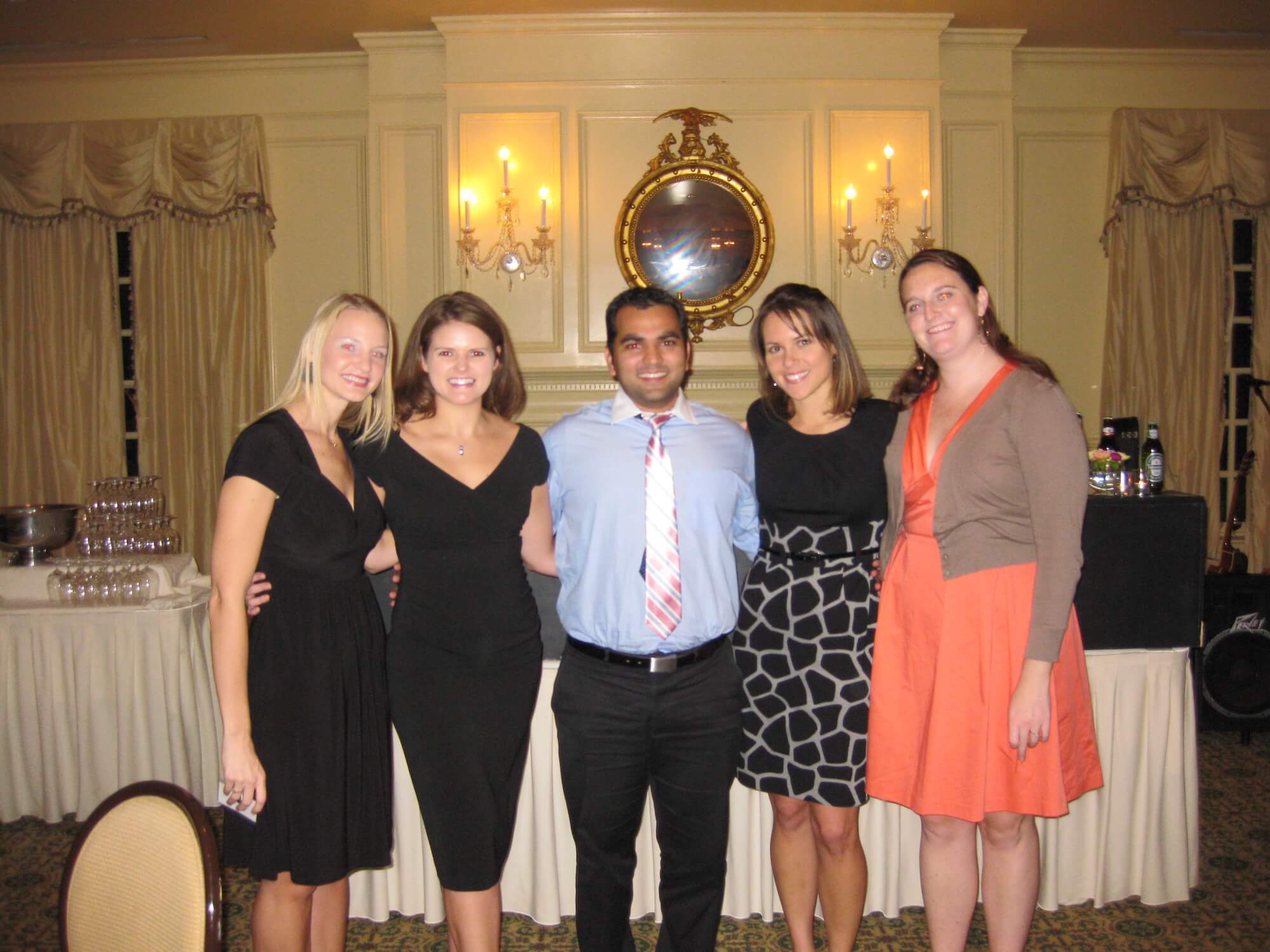 Alllll the way back in 2010, I was completing my second year pharmacy residency at New Hanover Regional Medical Center. That year of study, I worked directly with patients in a family medicine clinic. I saw patients with chronic diseases like diabetes, hypertension, hyperlipidemia, asthma, COPD, and chronic pain.
This year of residency, 2010-2011, was honestly one of the greatest, if not the greatest, year of my life. I loved the practice of pharmacy that I had in North Carolina. North Carolina pharmacists have the most advanced pharmacy practice act in the country. Working in a state where pharmacists can really impact drug management in a meaningful way.
2011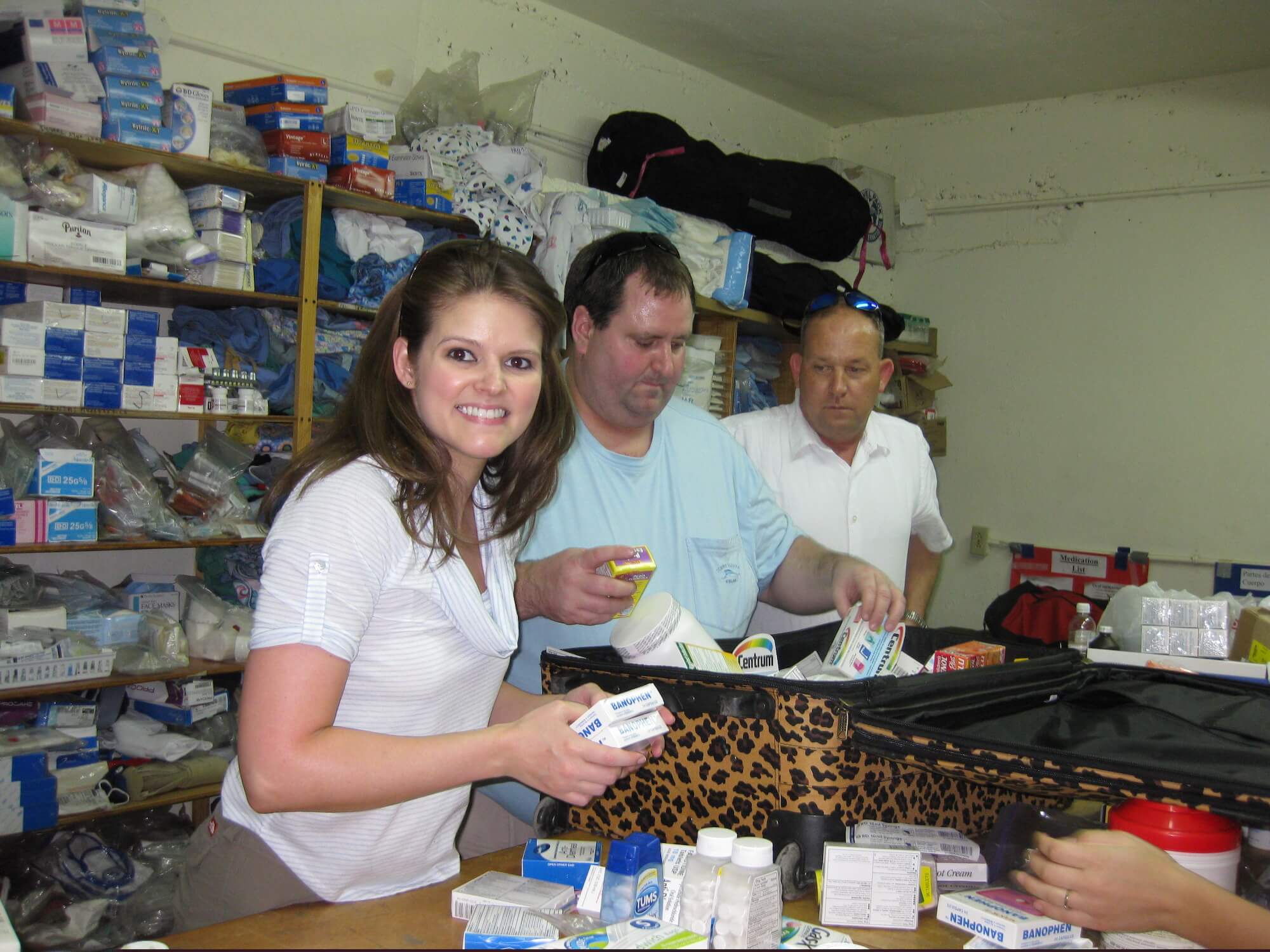 In 2011, I was in a major transition in my life. I was finally finished with my 23 year long education, and was ready to get my first real job. Before I officially finished residency, I traveled to the Dominican Republic and worked as a pharmacist in traveling medical clinics.
I vividly remember watching the Royal Wedding in Athens, GA at the Southeastern Residency Conference. Very soon after tornados, that basically destroyed my hometown and almost killed my aunt and uncle happened.
After that, I moved from North Carolina back to Alabama and took a faculty position at Samford University. I was honored to serve as a residency program director for a community pharmacy residency program. It afforded me the opportunity to train another generation of pharmacists in how to keep the heart in medicine and actually care for people, not numbers on a patient chart.
2012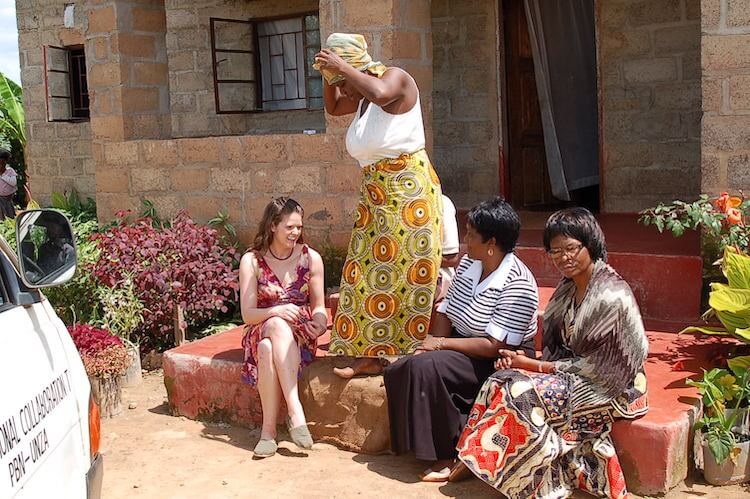 While the world was dancing Gangnam Style, I went to Africa for the first time in 2012. I was visiting faculty at the University of Zambia, and I helped to train the continent's first ever clinical pharmacists.
While I was there, I went on a very special mission. In Zambia, there are more shamans registered with the national shamanic association than there are pharmacists. Shamans are widely considered to the primary care providers in the nation, and they not only conduct spiritual ceremonies but prescribe both herbal and prescription medicines.
The whole group was skeptical, but eventually the shaman agreed to allow me a healing. From the first word to the last she spoke, it felt like there was something powerful happening. I have remained extremely grateful that they took a chance on allowing this white lady to experience such powerful traditional African medicine.
2013
During 2013, I still lived in Alabama, and I did a lot of two things: dancing and gardening. Oh sure, I was still on faculty in a school of pharmacy, and I still was directing a residency program, but my heart was driven to something more.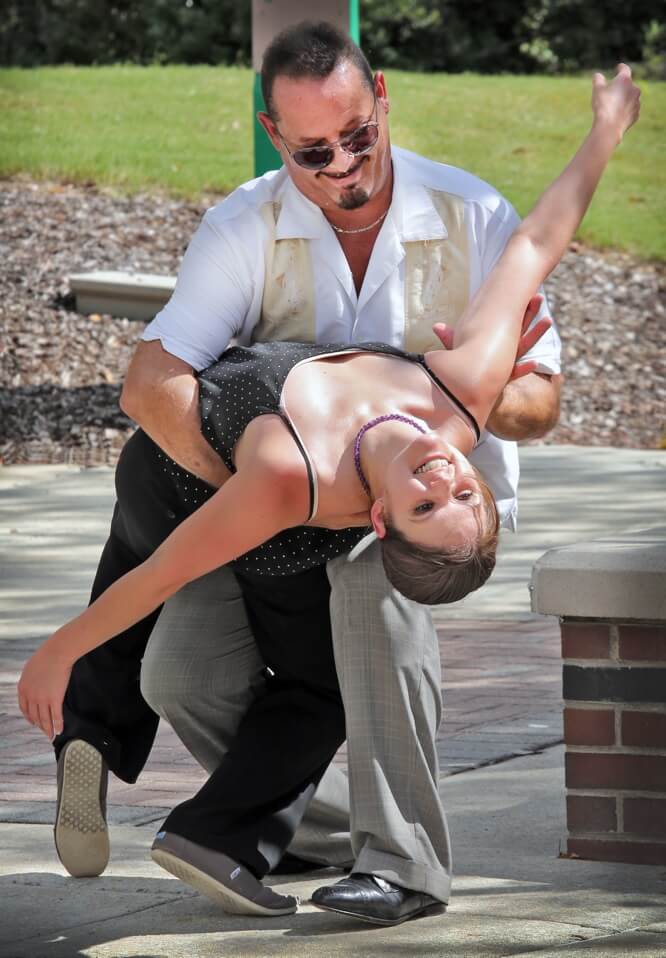 This year I really started to experience extreme fatigue at the state of the Western medical system. I was so tired of taking care of people on endless loops of medicines, training people to use dozens of medicines each day, and hearing from people that change was too tough to manage.
I also became very angry in this year. Very furious, and outspoken, about the state of food in America. It was astonishing how many of my colleagues in healthcare were willing to accept that genetically modified food was safe without long term data. I could not understand how people could just accept that somethings were inherently safe and others were quackery.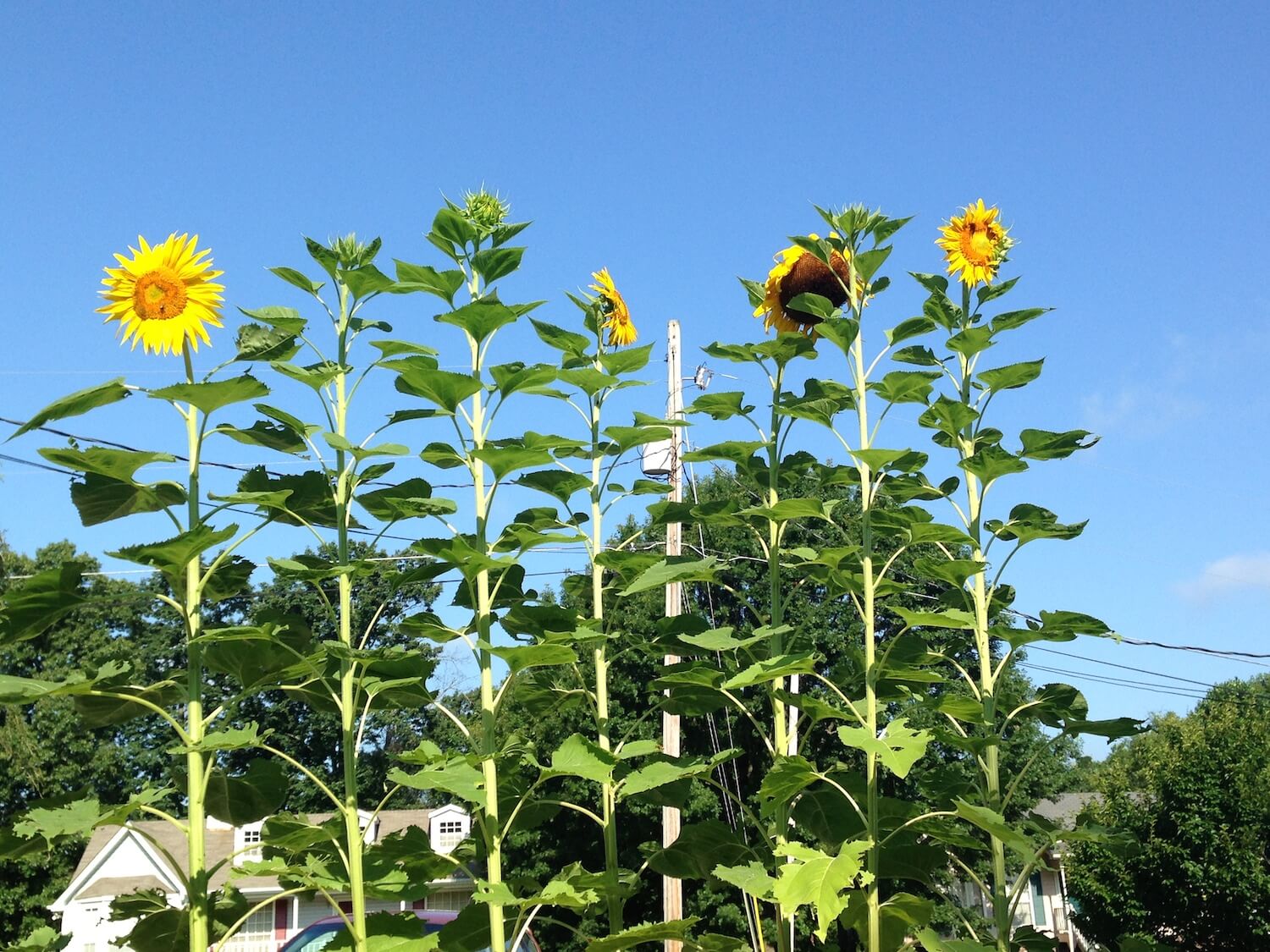 This year taught me something really important though–you can't change anyone's mind through your own anger. You can only get people to see your side of the equation with kindness and commitment. I found a way to let go of the angry and hurt that I felt, and realize that if I spent my time worried about all the people that disagree with me. . . I don't spend any time working with the people who are open to my point of view. It is a tough lesson to learn, but I highly recommend staying focused on the people who are open.
I also bought a starter kit with some essential oils from a company I had never heard of called Young Living.
2014
This year. . . I got fired. I was let go from my job at Samford University and was told that there were too many negative teaching reviews on student and peer evaluations.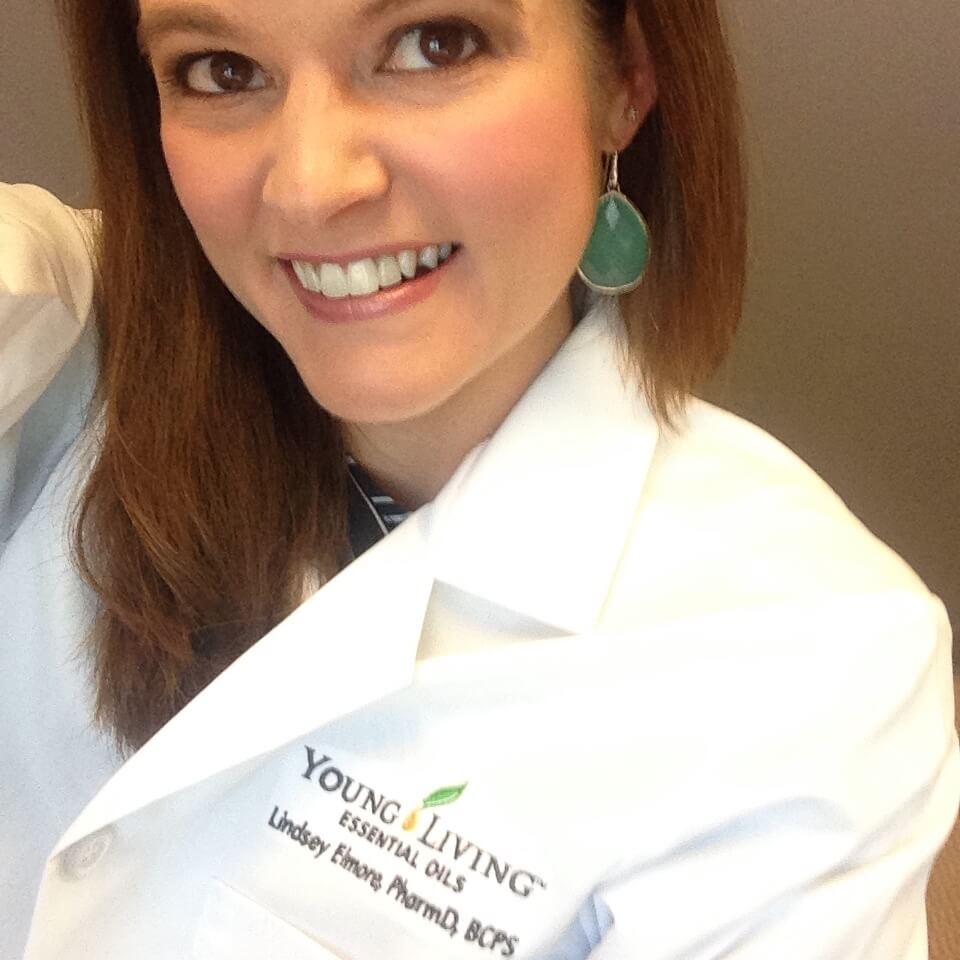 When something like this happens, it can seem like the world is upturned, like you will never survive, and that everything in your life just went to shit.
None of that is true. While I loved my work at Samford, there were many ways that it was simply not a cultural fit. I realized that I am not good at writing test questions, that I am way more liberal in what healthcare services I believe pharmacists should provide, and in the openly non-judgmental care that we offer to patients.
As with all things in life, when a door closes, another one opens. That kit of essential oils that I purchased late last year completely changed my life in an instant.
Whereas most people spend time researching and evaluating essential oils for months on end before starting, as soon as I opened that kit, I was instantly hooked. I had no hesitation, no question, no concern, just an innate desire to get use essential oils. I learned everything I could about them, studied them, and started teaching online.
Through circumstances that only God could have put together–I went to work for Young Living this year.
2015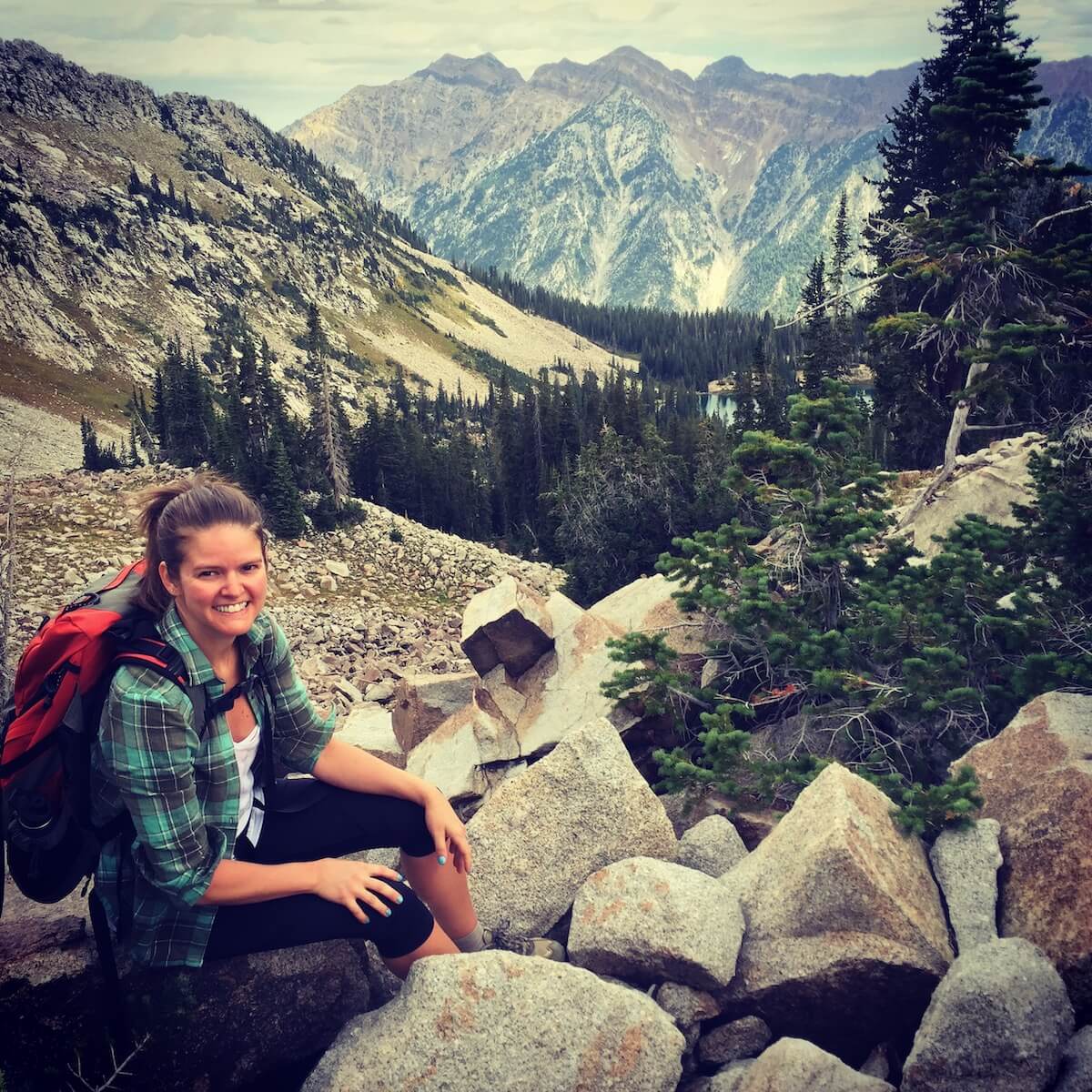 And thus really began my travel life. And clearly my iPhone got an upgrade because all of a sudden I had a ton of pictures. Here is one of my at a rare sighting in Utah.
This was a year filled with firsts, a year that challenged me to grow. While I know science really well, there was very little that I knew at the time about marketing, sales, event production, education on massive scale, finance, legal. The list goes on.
The most influential book that I read this year was called The First 90 Days. Before I was let go from Samford, I was BEYOND BLESSED to get to work with a corporate communications coach. I poured myself into every book that she told me to read, did every assignment, and I allowed myself to become vulnerable enough to admit that I needed help.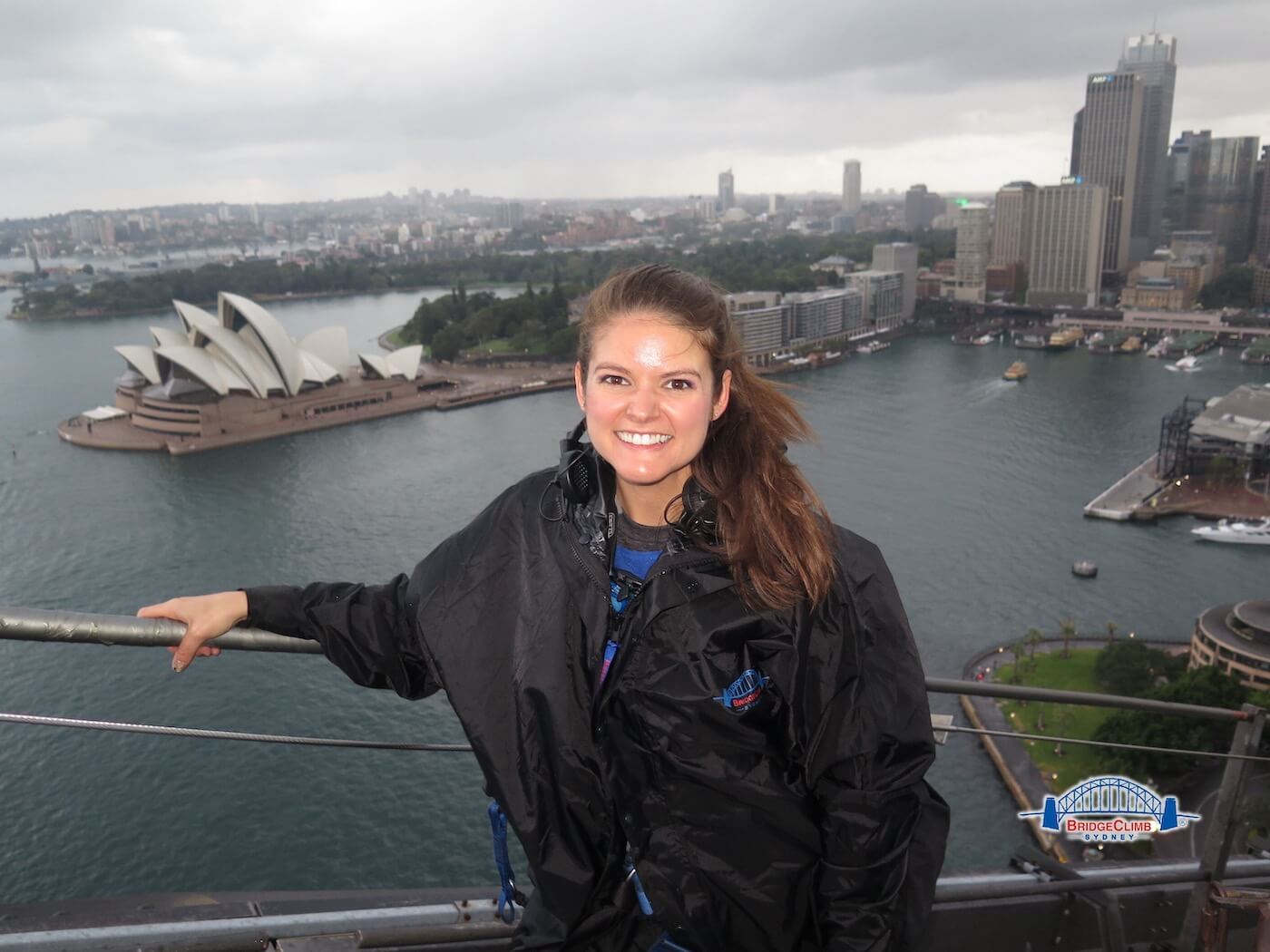 The surrender into the vulnerability of the work changed my life. It created an opportunity for me to let go of years worth of struggle and self hate. It set me up in a powerful moment of forgiveness and radical self acceptance that I did not know was possible.
2016
Then there was that year that I moved to London, and thus began my extensive exploration of Europe. From Iceland to Romania, I saw a whole lot of this beautiful continent.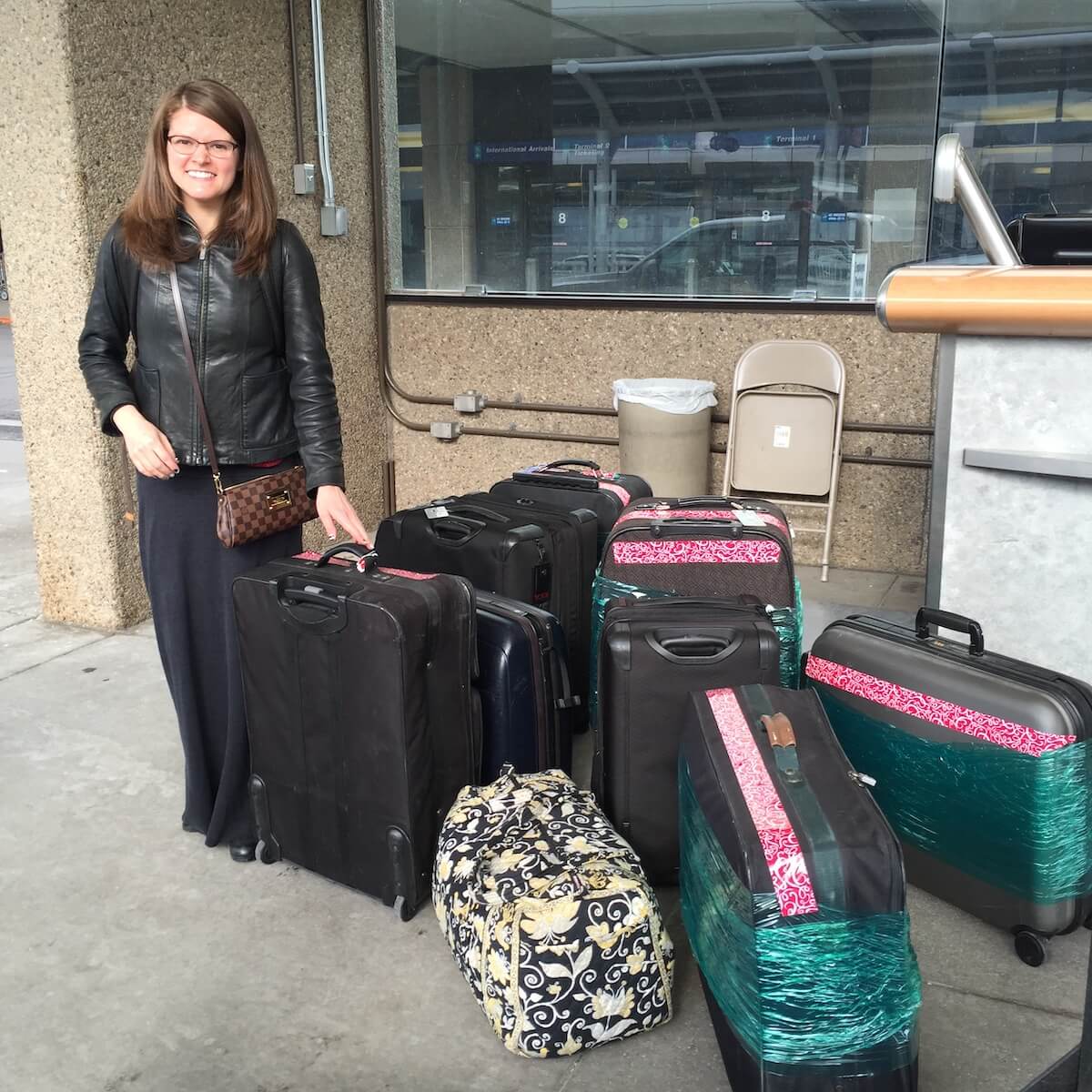 This year was another huge period of growth for me both as a person and as a speaker. Personally, overcame a lot of fear to move to a new continent. I was not 100% sold on this idea at all, and it took a lot for me to dig deep and just go.
As a speaker, I developed extensive skills working with interpreters and translators. I learned how to say Welcome, Please, Yes, and Thank you in dozens of languages. I diversified how you teach a group from one part of the world for another. The education I provided was dramatically transformed educator because of the time that I spent traveling throughout Europe. I even filled a passport cover to cover.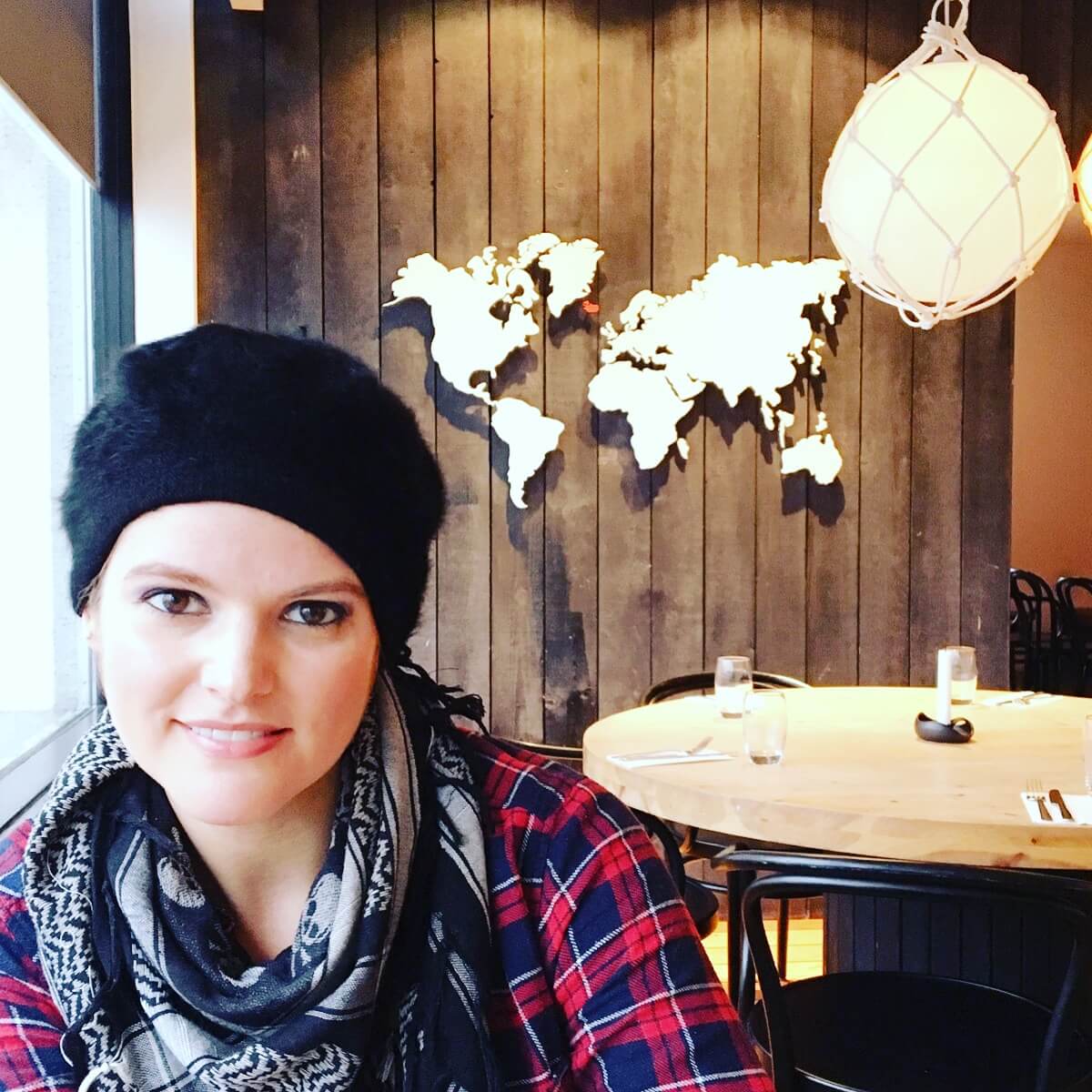 This was the year that my yoga practice really started to evolve. I grabbed a copy of Moving Toward Balance and practiced every day for 8 weeks. I enrolled in an AromaYoga training program to strengthen my understanding of essential oils and yoga, and I navigated the difficult inner road that must be walked to become an effective yoga teacher.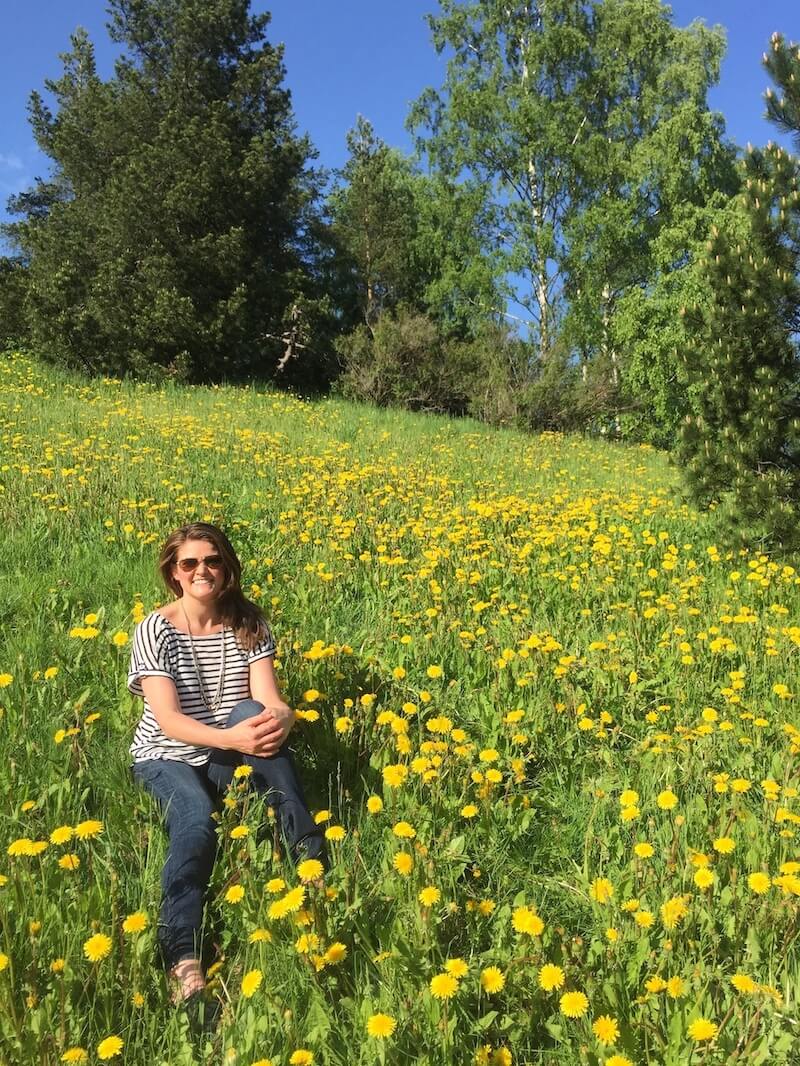 This was also a year of very cantankerous elections in the United States. It was a bizarre situation to watch it unfold from across the pond. Politics aside, I really struggled with election because of the vitriol and the harsh, evil language used to describe women. I think I was naive enough to this that humans were actually better that talking down to each other, and that we could just be kind. Sadly, I think it has now gotten worse. . . not better.
2017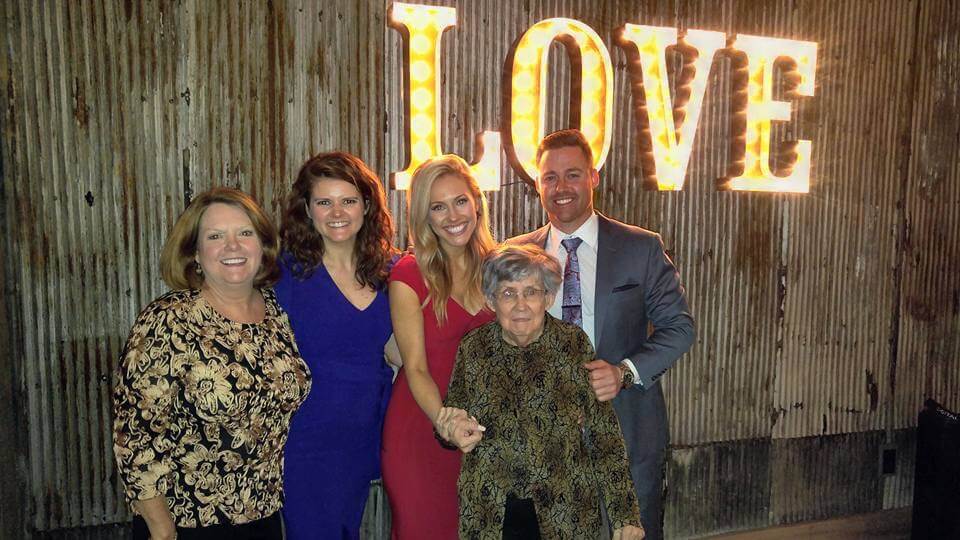 In 2017, my brother got married. I was still dancing, still practicing yoga, and I moved to New York just in time to see a solar eclipse and watch the #metoo movement get started.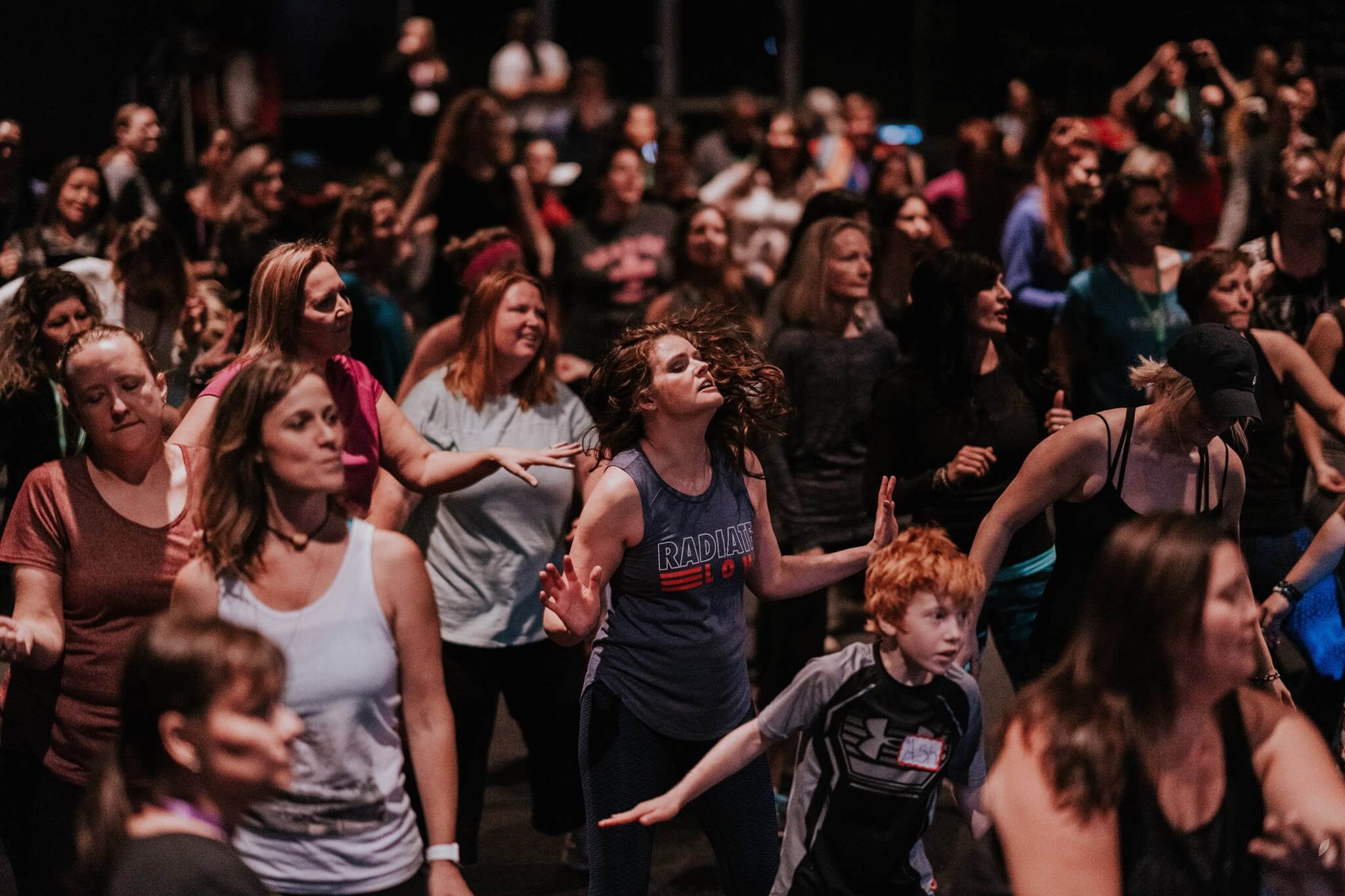 2017 was a year of the unknown. I was given the opportunity to stop working at Young Living corporate and transitioned to a Brand Ambassador for them instead. This meant that I had to quickly learn something (like anything) about how to run a company.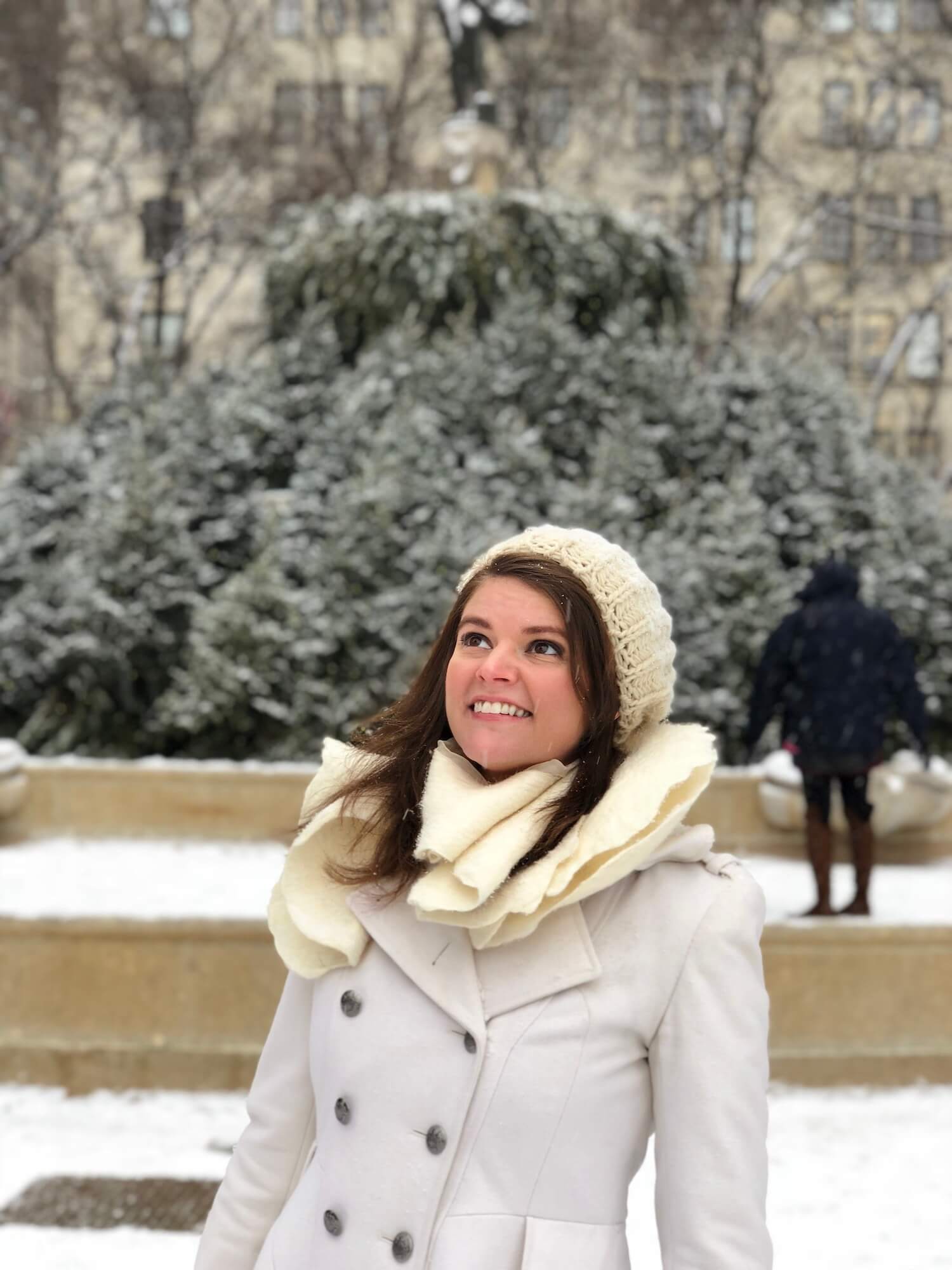 I had never considered being an entrepreneur, and now the time that required this growth step was here. The good thing is: fear is an amazing motivator. Being independent and truly in charge of my own destiny was too good of an opportunity to let go.
I buckled down, bootstrapped it, faked it till I made it, made things up as I went along, made mistakes, made errors, and just kept going through every single step along the way. You're gonna make it after all!
2018
This was the year of dedicated yoga, self expression, and love.
I spent a few weeks living in Thailand, practicing yoga everyday, was intentionally vegan, alcohol free, and mostly gluten-free the whole time. We meditated for prolonged periods of time, and I actually let my worries drive away for a time.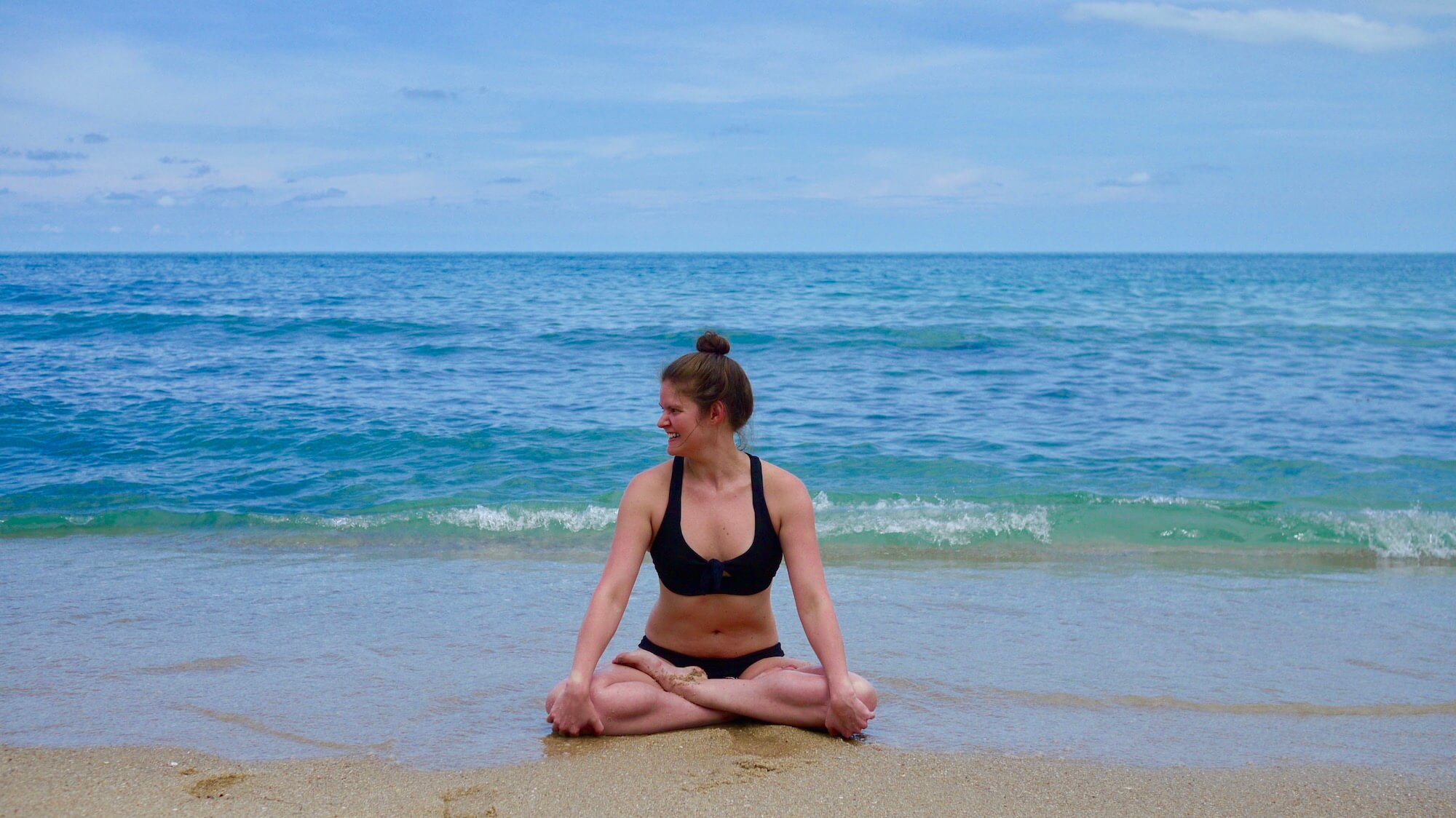 Something unexpected happened next that I have never talked about on social media. The #metoo movement of 2017 became all too real.
While I was in Thailand, I spent a whole bunch of time corresponding with a man. He was a business associate and after a meeting, a gentle flirtation started with us via text. For over a month, we texted almost daily. The whole time that I was in Thailand, he was there like a daily visitor.
When the time finally came for me to return to the US, he instantly turned on a dime. I knew it before he even said it. He was married.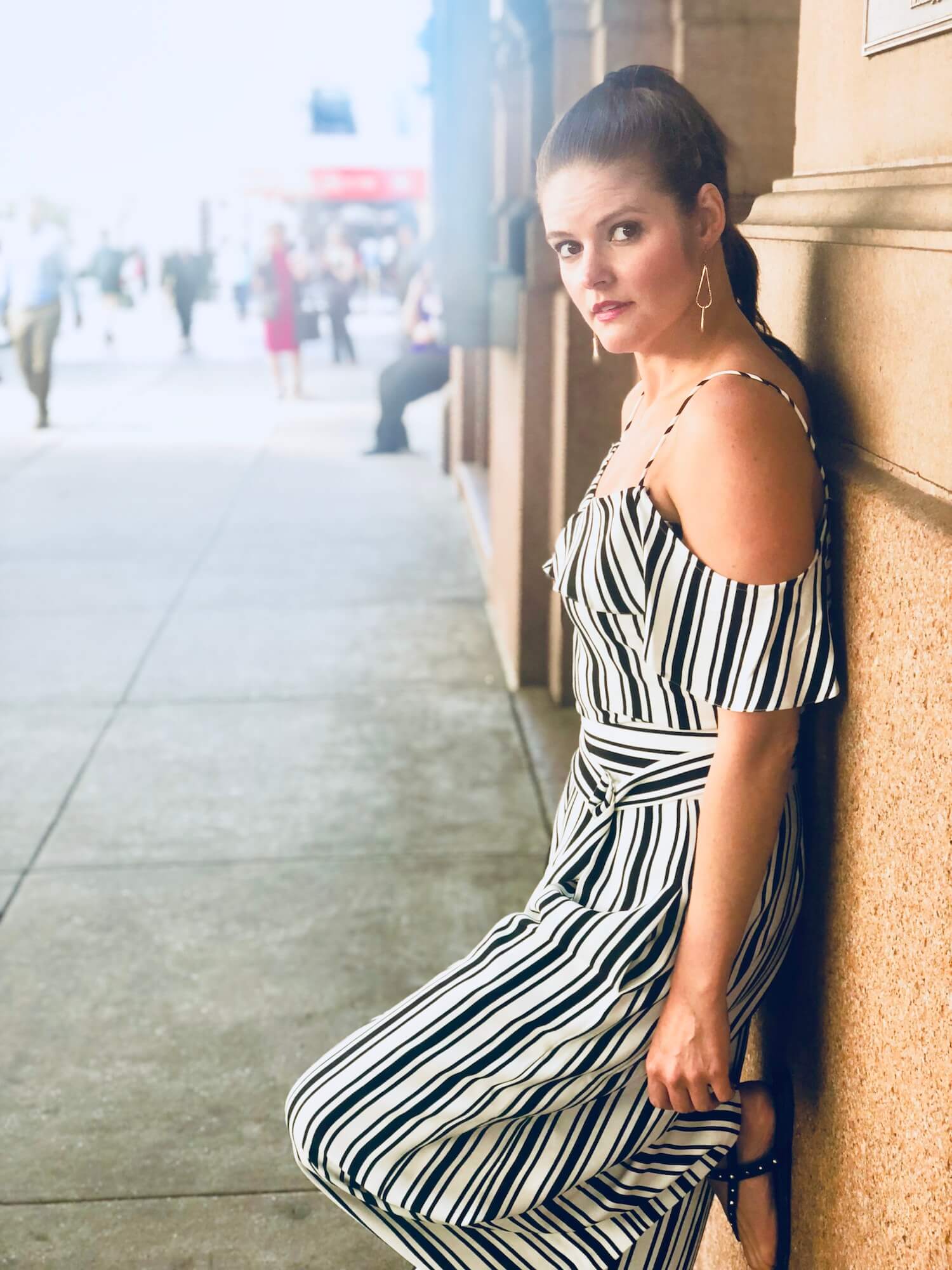 I felt duped and that I should have seen it. In the face-to-face meeting I demanded to end the business relationship, I realized how protected I had truly been through the abuse that many women had been through.
This experience made me much more aware of my distinct need to see, believe, and understand the needs of women in the workplace.
I came back to NYC with a new body in many ways. I was stronger physically, stronger mentally, and had a much deeper voice to express. As if it were possible before, I fully knew now that I would never be able to quiet my voice ever again.
And then Derick came into my life like a storm that I never wanted.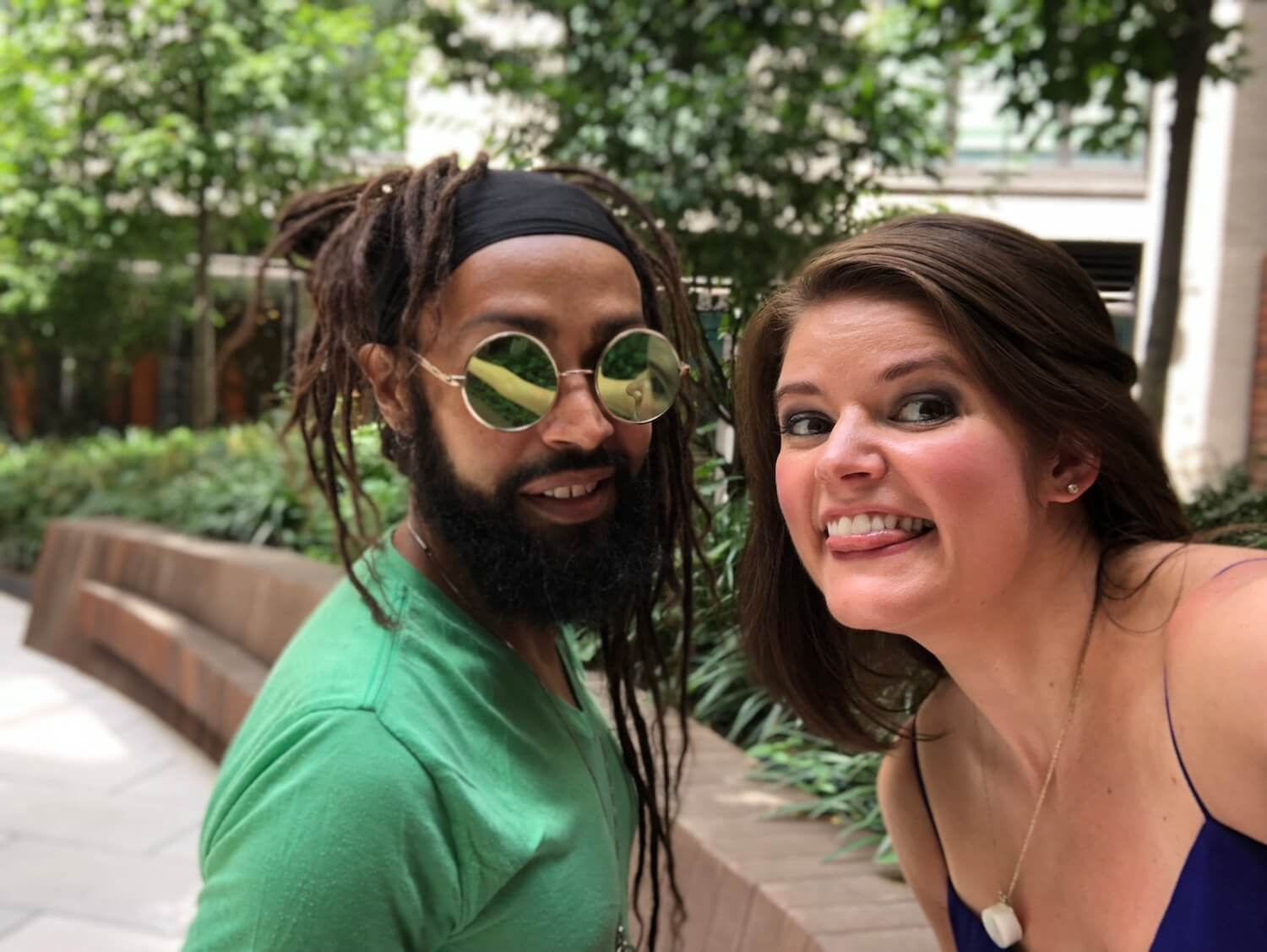 He is the greatest gift of my love life. Derick loves me in a place that is deep, and I love him just the same.
But back in 2018, we were just meeting and getting to know each other.
I was having none of him hanging around without commitment. We agreed to give this whole relationship thing a go, even though we were both so skeptical. I went to Asia for two weeks, and talked to him twice a day, everyday. And the rest is history.
2019
This year went by so fast. Every time I turned around, it seemed like I was behind on so many things. In some ways this was unconciously intentional.
For both 2018, my one little word for the year was grow, and for 2019 it was determined. Well after two years of being very determined to grow, I learned something important: it's not always about growth. What is more important is strategic, meaningful and laser focused determination and growth that matters.
This year, I hired a business coach for the first time in my career. Remember way back when I had a communications coach? Working with this business coach was no less life changing. While it is taking months to implement all of the changes that she inspired, I cannot wait to show you the new website updates that I am working on. It is astonishing how much clarity can transform your business.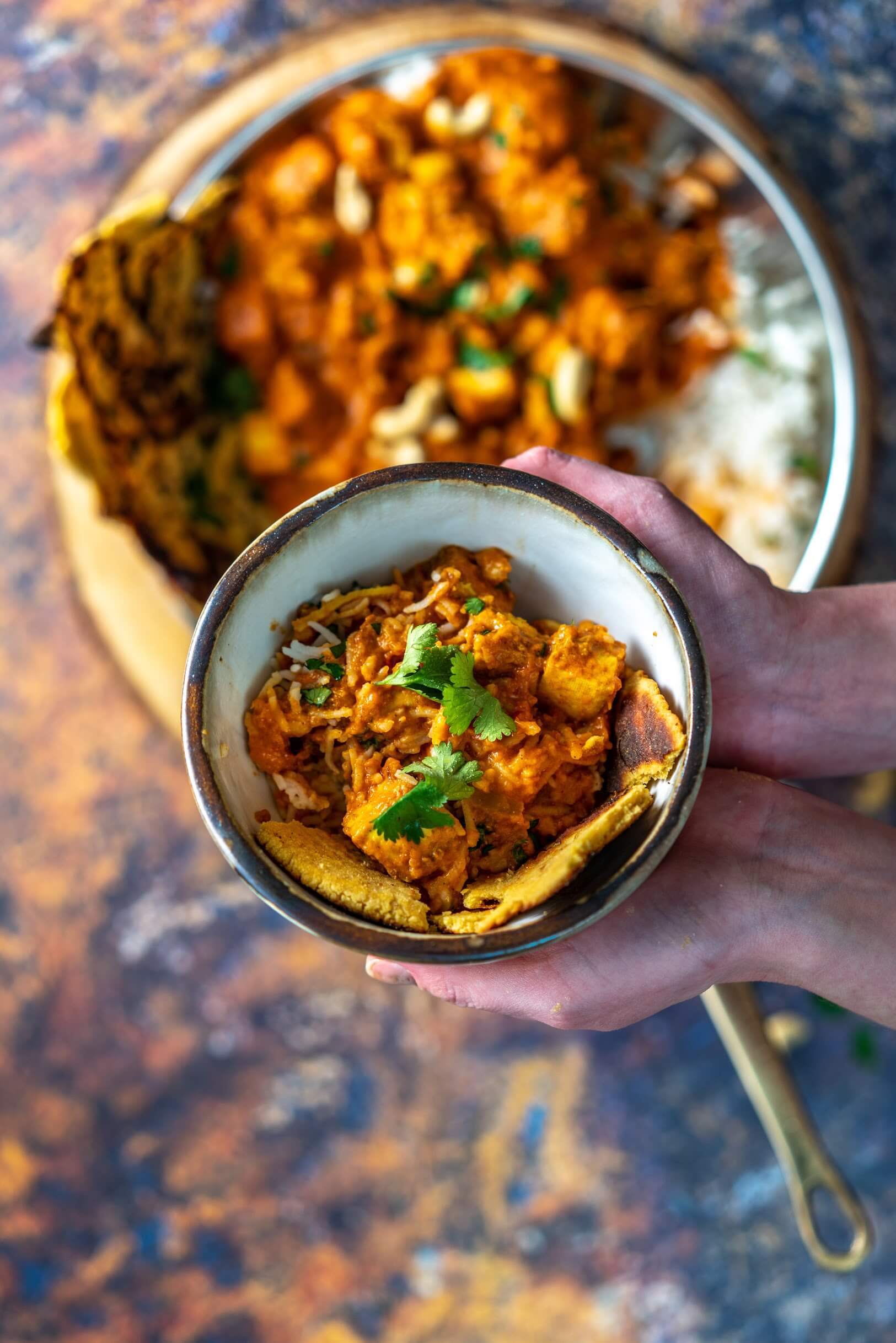 This year, I cooked a whole bunch of food and published a whole bunch of books. I rolled out a new website for the Clean Slate Cleanse. One of the things I learned working with a business coach is that you have to very strategically create and sell one product and one product only.
My story with food is a deep and winding one. I have beat myself up with food for years, struggled with bulimia, and found every way that I could to avoid using food as nourishment and self care. The Clean Slate Cleanse helped me to change that.
But when I tried to put all of the content about essential oils and wellness alongside all of the food content, it didn't make sense. The message became muddled. With painstaking effort, we moved all of my food content to a new website, new Facebook and new Instagram. Two places, two messages, and two audiences. If you love cooking delicious food, come check out my recipes.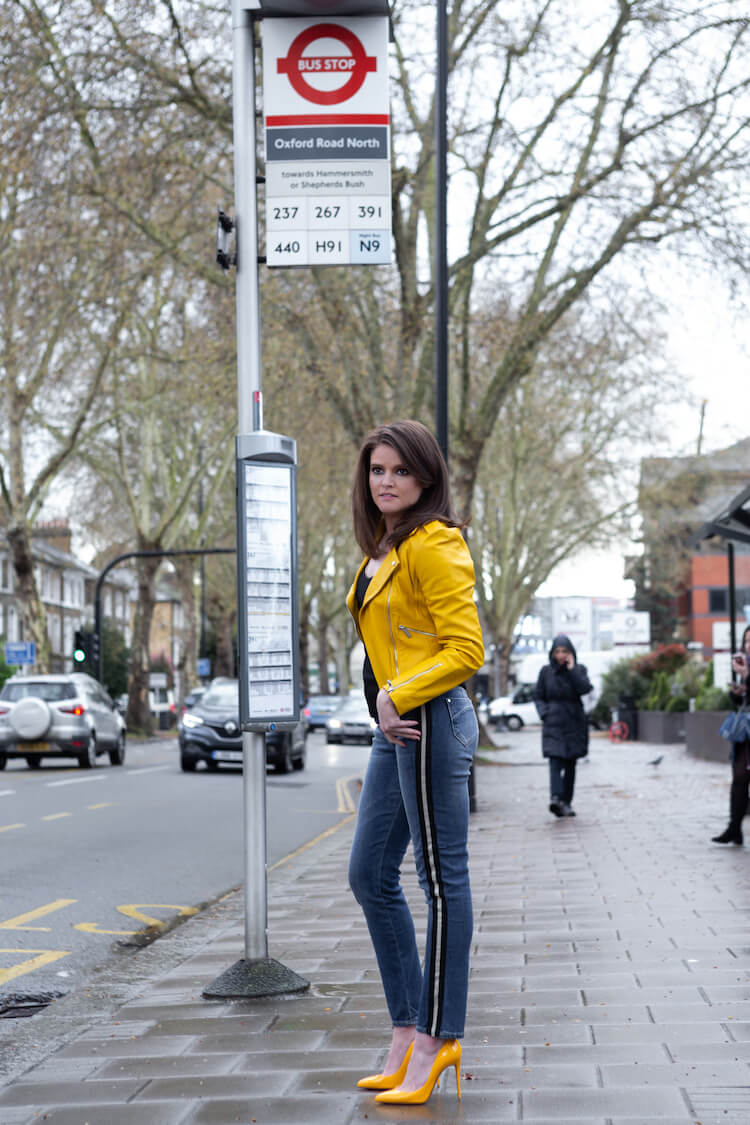 My travel life evolved this year. I intentionally traveled less (that whole happy relationship thing really makes you want to stay home or only travel with your partner). Then, I found places on my bucket list like Alaska, went back to Africa, and spent time in London for the first time since I moved back to the United States, checked a few more states off the "visit every state in the US" goal.
I also learned some tough, and very expensive lessons, as a business woman. There were rough staffing year with changes coming every few months. Finding staff is tough. I think it is even tougher when there is a personal brand at stake. If an incorrect message comes out about a shirt or kitchen gadget, okay. But when people are directly reaching out, and very much expecting to hear directly from me, it is so much more difficult. Thankfully, I am heading into 2020 with a full staff, a clear vision, and one little word to guide me: focus.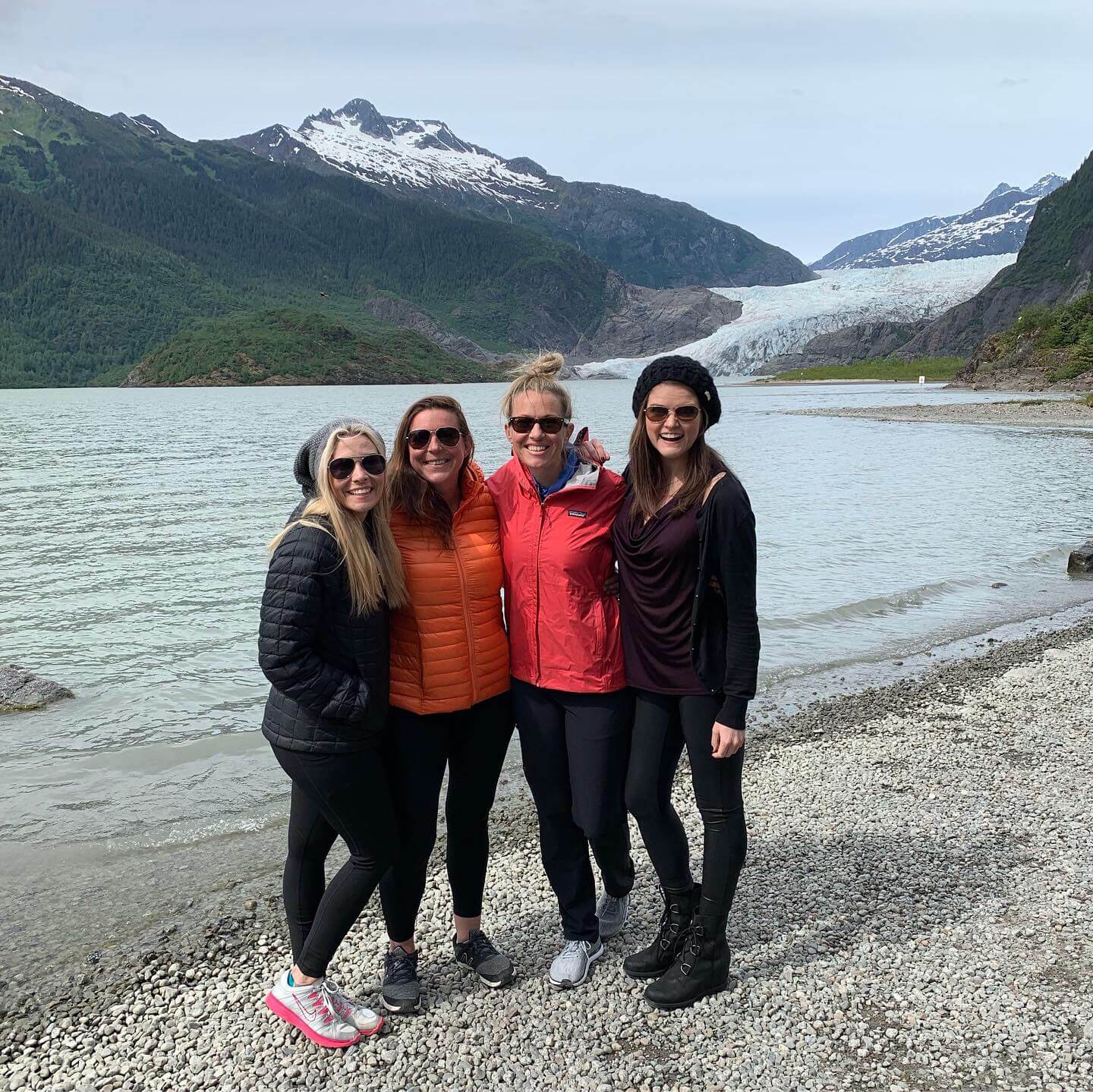 Focusing in on exactly what you want is tough, and requires doing one thing really well: saying no. The end of 2019 and the beginning of 2020 has been a tough lesson in when to leverage the powerful word of no.
If you don't learn to use the word of no effectively, you are pulled in way too many different directions. When you get pulled into too many directions, the message that you are delivering gets way too muddled and people ultimately do not know what you are about and how they can work with you.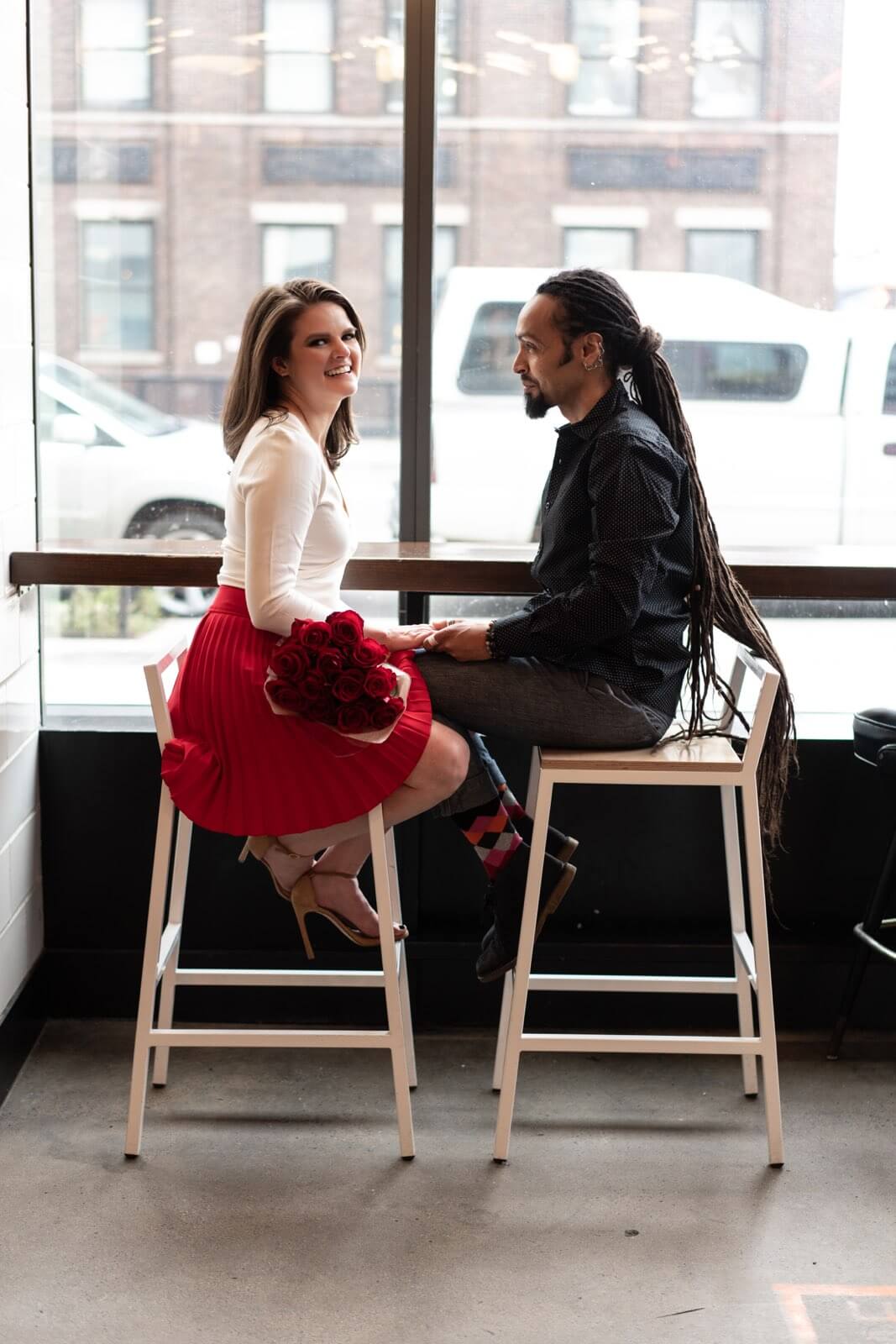 2020 is going to be a year of clarity for me because I have focus on exactly what matters and exactly how to make it happen.
And I'll also spend some time with this guy.
Here's to living the life of your dreams in 2020. To you being exactly who you are. To unapologetically living life on your own terms.
Here's to you. May the roaring 20s be the best year yet.
I'd love to hear from you and what your season of reflection means to you. What did you accomplish in the past ten years? What are you the most excited about in 2020?