Sometimes it seems inevitable. . .just when the holidays start, you get a surprise unwelcome visit from Aunt Flo. But having your period doesn't have to stop the festivities of the holidays. So don't let your period spoil the fun. Think of Thinx period underwear for the Holidays to make your period a bit more bearable.
Plan Ahead for the Unexpected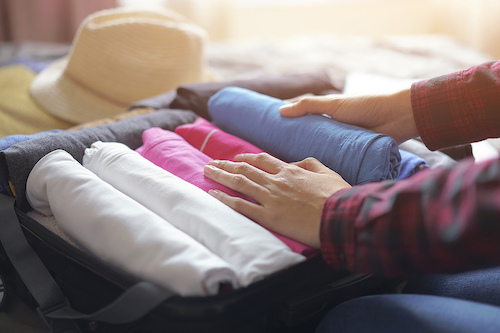 It's not uncommon for women to start their periods at inopportune times. I mean, when is it really a good time? Added stress and disruption of your normal schedule and routine can cause hormonal fluctuations, and even the most regular gals can experience occasional unexpected periods. This can result in early, delayed, and even skipped periods, making it more challenging to predict your time of the month. So what's a gal to do?
It's best to be prepared. Stock up on comfort items and supplies, especially if you are traveling. Consider creating an emergency kit for the car, complete with a heat pack, some essential oils or other cramp relief products, and a couple pairs of Thinx panties.
Sleep Comfortably
There's nothing worse than waking up to stained sheets. Unexpected periods can happen at any time, so avoid the mess and potential embarrassment of nighttime leaks. Thinx period underwear feel like regular panties, so you don't have to sleep with a bulky pad and there's less waste. Plus, Thinx offers sleep shorts. They're just like regular pajama shorts, except they hold up to 4 regular tampons' worth. They feel like comfy boxer shorts and will keep you protected all night. If you're ready to get a better night's sleep, give them a try! 
Thoughtful Giving
Have a special teen on your list who's impossible to buy for? How about a naturally-minded girlfriend or sister? Give them the gift of cleaner, more comfortable periods. If you've been stressing about what to give your friends for the holidays, don't. Our Sparkle & Scotch Gift Boxes are the perfect present for your friends who want cuter, comfier, and more sustainable periods.
Choose from 2 Holiday Bundles from Thinx:
Sparkle Gift Box with 1 pair of black sparkle glitter hi-waist undies, and 1 pair of black hiphuggers
Scotch Gift Box with 1 pair of black cotton briefs and 1 pair of scotch tartan cotton briefs
These underwear are so cute for the holidays and make such a great way to introduce someone to the benefits of Thinx period underwear.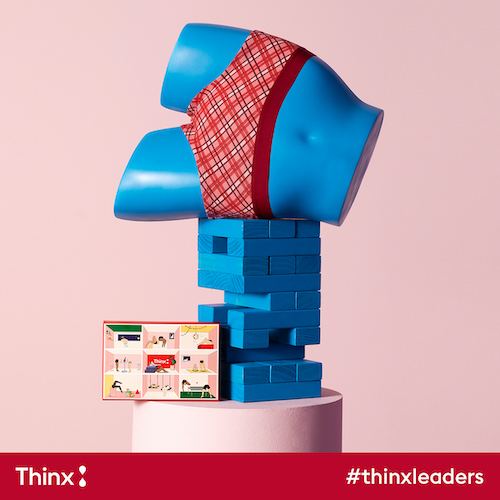 ---
Ready to give Thinx a try for yourself or someone else this holiday season? Get $10 off your first order. Plus, Thinx offers a 100% satisfaction guarantee, so what have you got to lose?
Learn more about why I love Thinx in this post of 11 Ways Thinx Makes Your Period More Bearable.