Use essential oils for very long and you will learn that there is an oil for just about everything. These chemically complex natural medicines can reach every cell in our bodies and have profound effects. But I have met lots of people who are turned off by claims that the oils can also support emotions. To this I ask, if God made essential oils for our healing, why would He only want us to use them for physical healing? Let's look at some ways for using essential oils to support your emotions.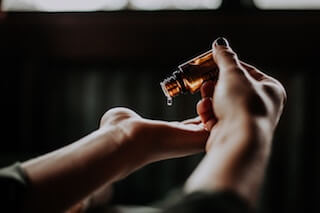 And on the banks, on both sides of the river, there will grow all kinds of trees for food. Their leaves will not wither, nor their fruit fail, but they will bear fresh fruit every month, because the water for them flows from the sanctuary. Their fruit will be for food, and their leaves for healing.
Ezekiel 47:12
Joy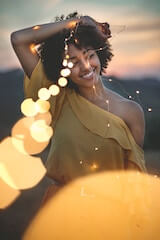 I once had someone point out to me that her joy comes from the Lord, not a bottle of oil, thank you very much. I wholeheartedly agree. But did you know that when we inhale the molecules of essential oils they quickly and easily interact with ancient sections of the brain? The limbic system helps to govern our emotions, consciousness, and hormones.
God designed it such that our sense of smell triggers chemical reactions in our brain that help us release emotional barriers so we can experience joy. Some people even state that God was likely the first aromatherapist, because the place that he designed for man to live was a garden.
To console those who mourn in Zion,
To give them beauty for ashes,
The oil of joy for mourning,
The garment of praise for the spirit of heaviness;
That they may be called trees of righteousness,
The planting of the Lord, that He may be glorified.

Isaiah 61:3
Take a moment to reflect on your blessings.
It only takes one drop of essential oil to make a big difference. Place one drop of Joy into your palm, and rub your palms together to warm the oil and help it rise into the air. Cover your face and mouth with your hands, taking care to avoid the eye area, and take a big deep breath.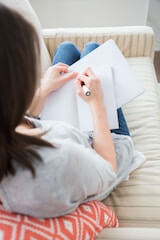 As you do this, ask yourself the following questions. What does the oil smell like to you? What does it remind you of? If it triggers any memories, these may be in direct relation to your limbic system activating. Now just enjoy the aroma and focus on gratitude.
Keeping a gratitude journal is one way to stay focused on the blessings in your life. As you reflect on the questions above, meditate on any memories that come to mind. Then focus your thoughts on your favorite memory from this time of year. Engage your senses as you experience that memory and give thanks. If you are led, write the details of this memory in your journal.
Clear the chaos that surrounds you.
Do you ever just feel like you are being bombarded by chaotic energy? This chaos can alter your focus and take you off the path toward higher achievements. Clear the chaos and center yourself with essential oils that help increase oxygen around the pineal and pituitary gland.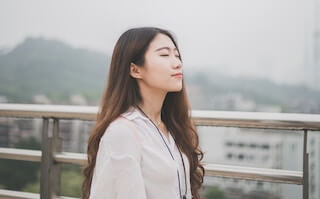 Frankincense, sandalwood, and rose are three oils found in the blend Gathering that help to do just that.

Sandalwood promotes relaxation and can stimulate a deeper sense of well being. When inhaled it can bring clarity of thought and improved focus.
Rose oil has a sweet fragrance that is calming and encourages balance and harmony.
Frankincense elevates the mind and helps us combat emotional stress and despair so we can connect with our greater powers.
And when they were come into the house, they saw the young child with Mary his mother, and fell down, and worshipped him: and when they had opened their treasures, they presented unto him gifts; gold, and frankincense and myrrh.
Matthew 2:11
Gathering was formulated to help people experience greater focus, clarity, and grounding. Let's have more of that during this busy season.
Stay positive.
Sometimes it is hard to avoid seasonal stress and holiday blues that can put a damper on the joy of the season. White Angelica is a blend that helps to shield one from negative energy. With oils like bergamot, myrrh, sandalwood, ylang ylang, hyssop, rose, and melissa, it has plenty of emotion-supporting properties.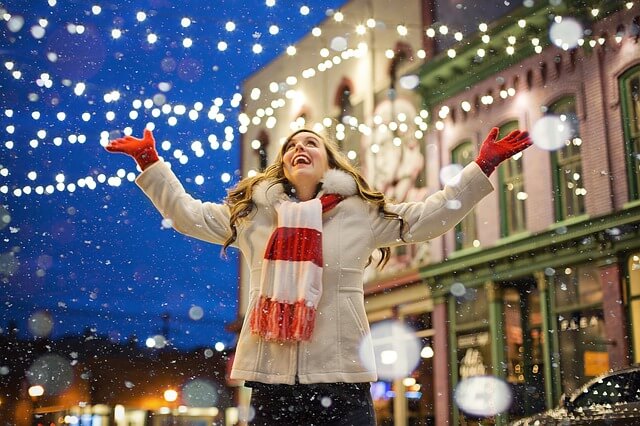 The bright, citrus aroma of bergamot is great for calming emotions and easing agitation.
Melissa and ylang ylang are soothing to the nerves and can create a sense of peace by filtering out negativity and enhancing focus.
Myrrh is very high in sesquiterpenes which are calming and soothing to the limbic system. The wise men brought it to Jesus at his birth, likely because it can soothe emotions during and after childbirth.
Hyssop is a very purgative essential oil. It is used in spiritual practices and rituals. Branches of hyssop were dipped in lamb's blood and spread at Passover. Hyssop branches were also used to extend sour wine to Jesus during the crucifixion.
Purge me with hyssop, and I shall be clean: wash me, and I shall be whiter than snow.
Psalm 51:7
Make it a Great Day
Here is a simple self care protocol developed by Gary Young to help you achieve more.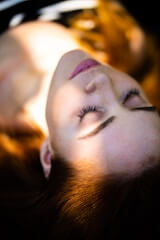 Gary's Great Day Protocol
Source: Young Living Blog
Step 1: Valor
Apply a few drops of Valor in the palm of your left hand, gently rub your palms together, and bring your palms to your nose and inhale. Set your intention for the day, utilizing the grounding properties of this blend. Next, put some Valor on the back of your neck and then place another drop on the inside of your wrists and hold your wrists together for a moment. As you hold the pulse points of your wrists together, again breathe in the oil blend and take a moment to be still while affirming your intentions for the day. What state of being would you like to cultivate? What do you want to accomplish today?
Step 2: Harmony
Place a drop of Harmony on your left palm, rub your palms together, inhaling the oil blend. Now place some Harmony on your solar plexus, just below your sternum, and above your belly button. This is your third chakra, or your "will" energy center. As you inhale the aroma, use the affirmation, "Let my will harmonize and align to the greater good for all I connect with today." You may have a specific intention for harmonizing with your customers, your co-workers, family, friends, etc.
Step 3: Joy
Place a drop of Joy into your left palm, rub your hands together, and slowly inhale the scent. Then place your hands on your heart. If you are looking to become more open hearted, use these moments to let this blend infuse into your heart's desire.
Step 4: White Angelica
Place a drop of White Angelica in your left palm, rub your palms together and deeply inhale. Then gently brush your palms over the crown of your head, down your neck, shoulders, chest, torso, and all the way down your legs to your feet. Imagine this blend encasing your entire body, like a guardian shield. Again, revisit your intention for your day.
Give yourself a week with Gary's Great Day Protocol and keep a log in your journal of how you are feeling and what you notice each day.
What are your favorite ways to stay positive and combat stress and holiday blues?
---
Want more education about using essential oils to balance your emotions? Check out this class on Emotions and Essential Oils.
For aaaaaalllll the essential oil and wellness education, come on and Join the YL Education Club!