A staple dish in most American celebrations, mashed potatoes and gravy is the kind of dish that brings warmth and comfort to even the coldest of evenings. What I love most about this dish is that no one will even know it is vegan. You can just show up, put in on the table, and the whole family will enjoy. People disagree about the perfect way to make mashed potatoes, but for me the best mashed potatoes have plenty of salt, pepper and butter.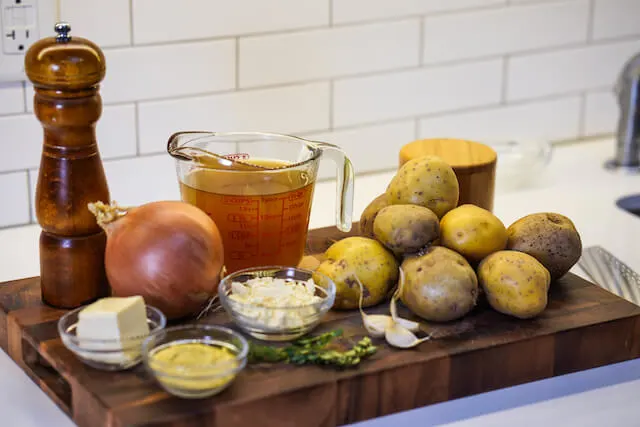 I prefer Yukon Gold potatoes for mashing because of their fluffy texture and slightly buttery flavor. They also have a nice yellow color that adds to the warmth of this dish. Learn more about potato varieties in this post.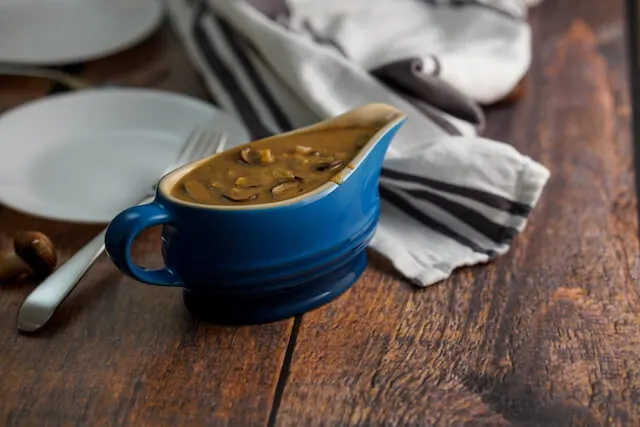 Rich mushroom gravy turns basic mashed potatoes into something special.

Make it a Meal
These mashed potatoes take center stage in this recipe for Vegan Shepherd's Pie.