Not to be confused with those processed, artificially flavored, non-food packets of dehydrated styrofoam noodles, ramen is actually a traditional Japanese dish usually made with a base of pork broth. Real ramen is anything but fast convenience food. Cooking proper ramen requires time and patience, but the result is a mouth-watering bowl of savory deliciousness.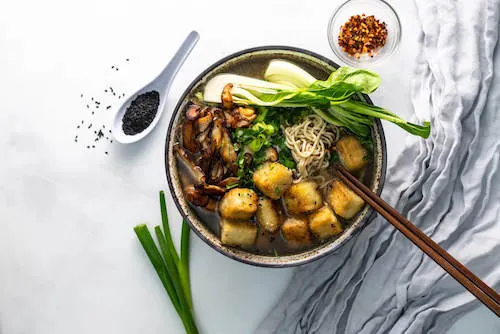 Japanese Flavor for Non-Sushi Lovers Like Me
I love ethnic foods, and Japanese food is no exception. However, I am not a big fan of sushi. I just don't like the funky, fishy flavor of sushi rolls or other raw fish concoctions.
When I go to Japanese restaurants with friends, I will typically order several appetizers in lieu of sushi. Of course, my delicious flavorful selections come before the rest of the meal, so by the time everyone else's rolls arrive, they've all chowed down on my apps. I've left many a Japanese restaurant still hungry.
This recipe was born because I wanted to create a delicious, filling Japanese meal. The seaweed kombu brings a brininess and minerality to the dish that is so typical of Japanese cuisine. Loaded with vegetables and perfectly seared tofu, it satisfies even the heartiest appetites.
Gather your ingredients before starting. This recipe has a lot of ingredients and does take a bit of time, but the end result will not disappoint. Be sure to drain tofu for at least 20 minutes (longer is better) for the best texture and flavor.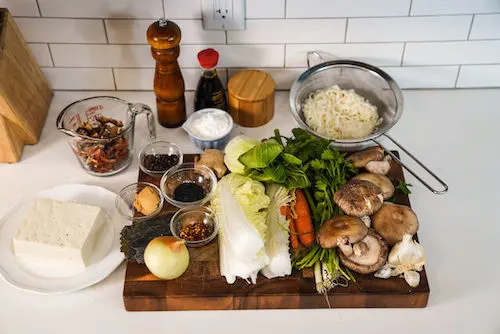 Don't rush the broth. Allowing vegetables to cook thoroughly will give the soup the best flavor. To get a good, rich, and flavorful broth, be sure to taste-test as you cook and adjust seasoning with salt and pepper to ensure there is enough seasoning to bring together all the flavors.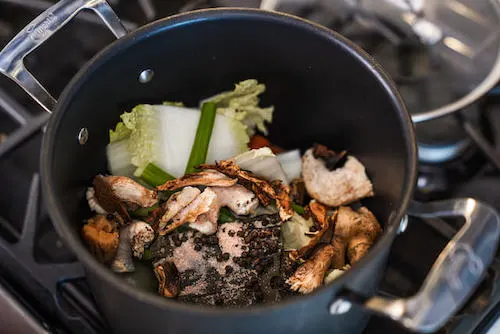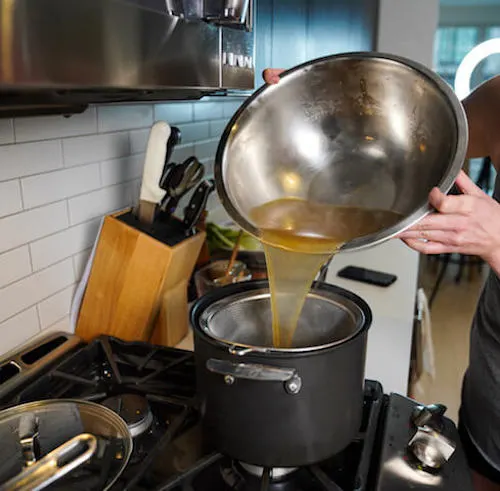 Cook mushrooms in a single layer until they are slightly brown on the edges.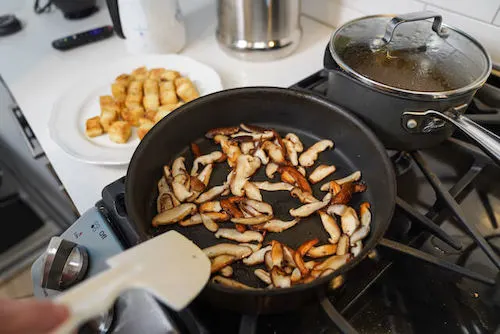 The key to cooking tofu is to make sure the pan is evenly heated, use plenty of oil, and be patient! Cook each side of your tofu until it is browned and crispy.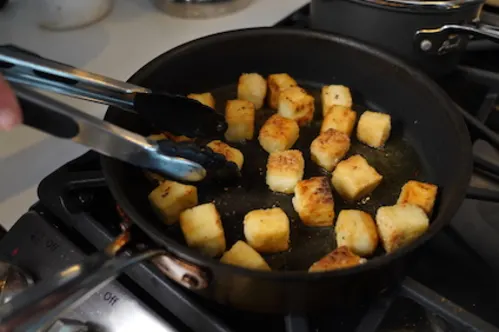 Finally, assemble your Ramen for a dish that is as eye-appealing as it is delicious and satisfying!

Make it a Meal
This dish is hearty enough to stand on it's own. Finish it off with a sweet treat, like this Vegan Key Lime Pie.