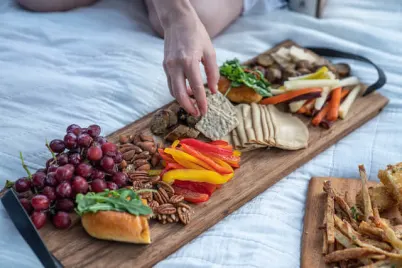 I love making an elaborate charcuterie board. Few things are as appealing than a beautiful board laden with colorful fresh fruits and veggies, nuts, vegan meats and cheeses, pickles, crackers, and other delectable finger foods.
Don't let the simple preparation of a charcuterie board fool you; a lot of thought goes into creating the perfect assortment of flavors. Pay attention to textures as well as flavors. Be sure to include some sweetness, saltiness, and even a touch of sour on your board. Additionally, you want a variety of textures, like soft cheeses, crispy crackers, and a variety of crunchy and soft fruits and vegetables.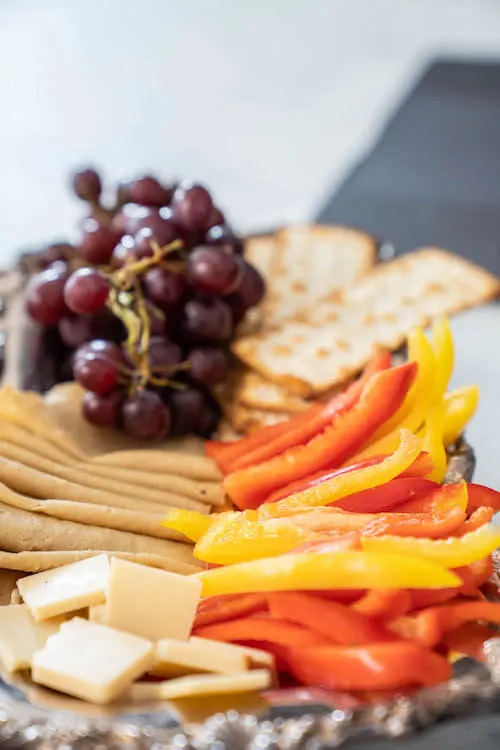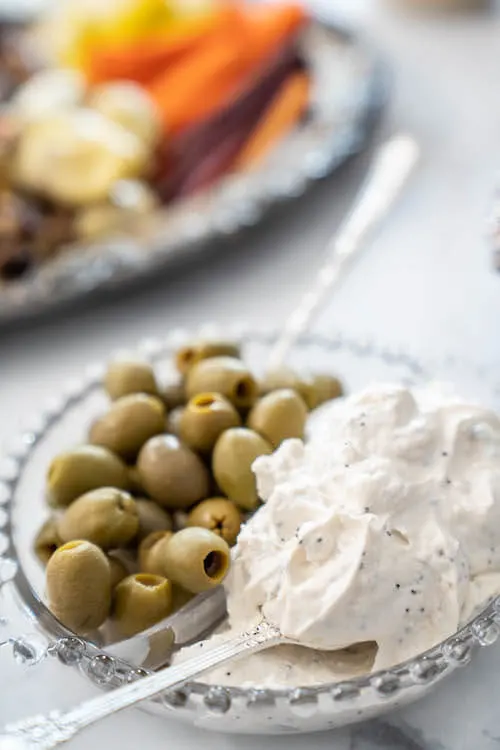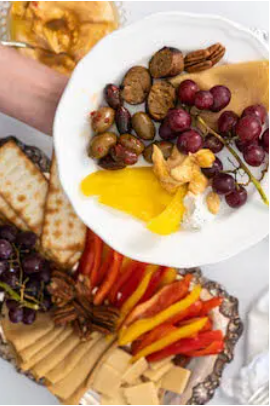 There are no rules when it comes to assembling your board. Food that is appealing to look at always tastes better, so include various colors too. Have fun with it!
Make it a Meal
Next time you entertain a group of friends, start the meal off with a beautiful Charcuterie Board! Try it with my Ultimate 4th of July Picnic featuring Vegan Oyster Rolls.