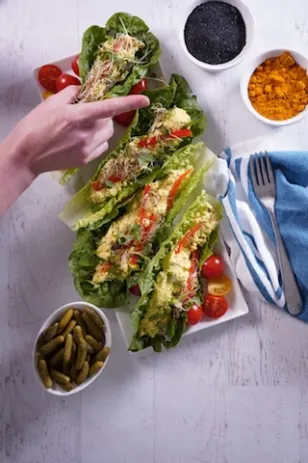 This is one of my favorite quick, simple dishes. You can be creative with this vegan egg salad. Mix up your toppings, substitute your favorite lettuce as a wrap (collard greens work great), or add different seasonings to create variety. I like mine with a Tex-Mex twist (with cumin, chili powder, and cayenne) or a summer variety with dill and fresh celery.
If you are using the homemade vegan mayonnaise, be sure to start the day before since the cashews need to soak overnight.
Make it a Meal
A side of the Crispiest French Fries with Garlic Tahini Hummus Sauce completes this meal!