This famous pie hails from the Florida Keys, where key limes grow prolifically. These limes are smaller, thinner skinned, and more tart and aromatic than regular limes. With an added touch of lime essential oil, I actually prefer this Vegan Key Lime Pie recipe to the dairy versions I have had in the past.
Limes are a power-packed citrus fruit with numerous health benefits. Loaded with vitamin C and other nutrients, these little fruits support liver, cardiovascular, digestive, immune, and neurological health. Fresh limes and lime essential oil add a delicious energetic tartness to beverages and other foods. In this vegan key lime pie, the combination of tartness, sweetness and creaminess creates a refreshing summer dessert few can resist.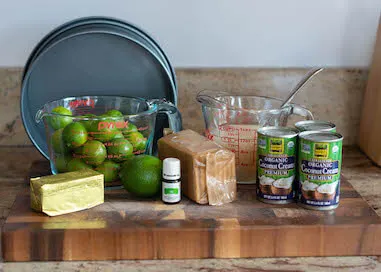 Gather all ingredients.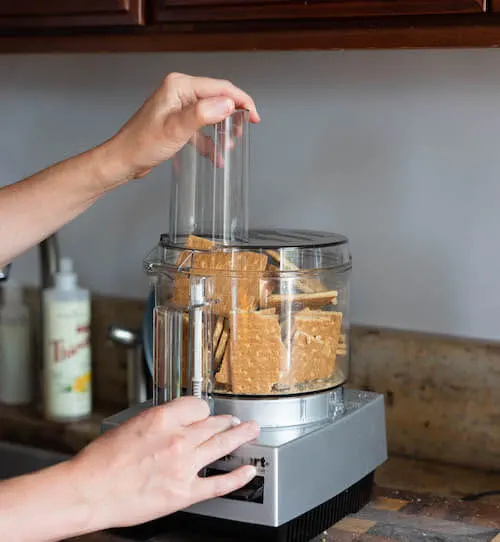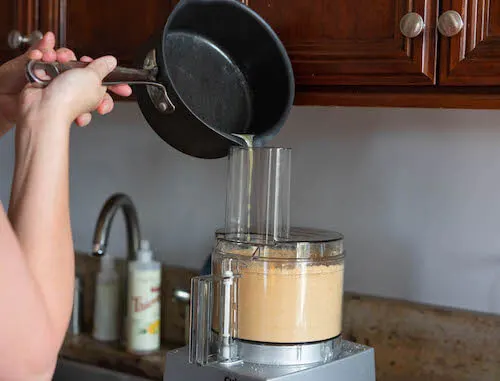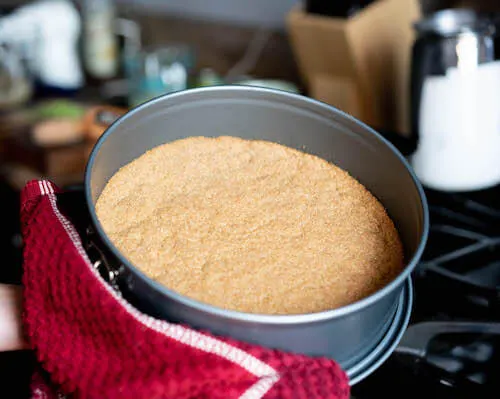 To make the crust, process graham crackers into fine crumbs. Add melted butter and pulse food processor a few times to combine. Press mixture firmly into prepared springform pan. Bake at 350°F for 12-14 minutes.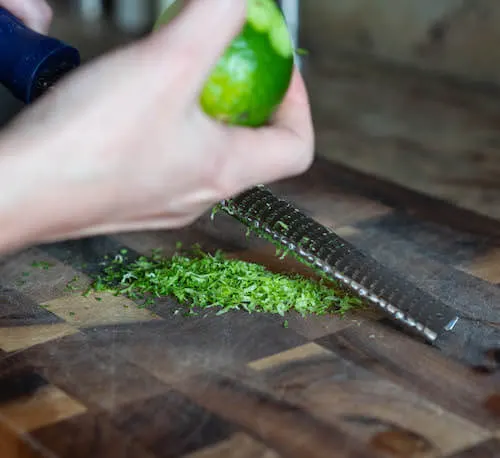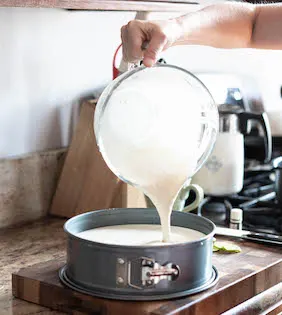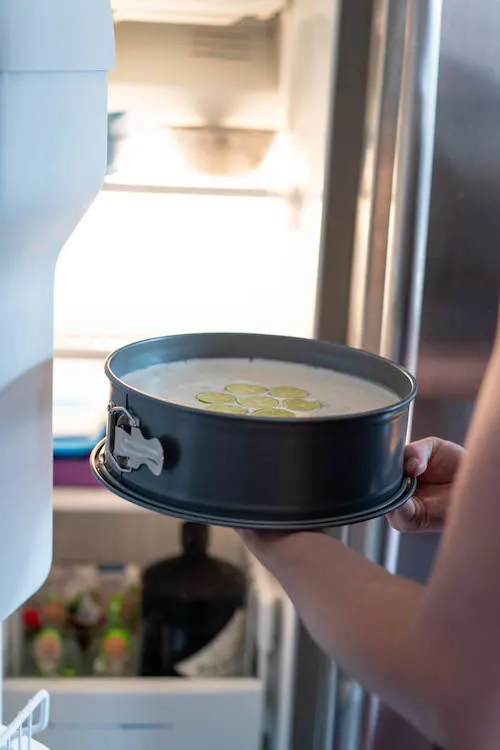 Combine filling ingredients in a mixing bowl, and blend on medium speed until smooth. Pour mixture over cooled crust, and decorate with lime slices. Place pie in the freezer for a few hours to set.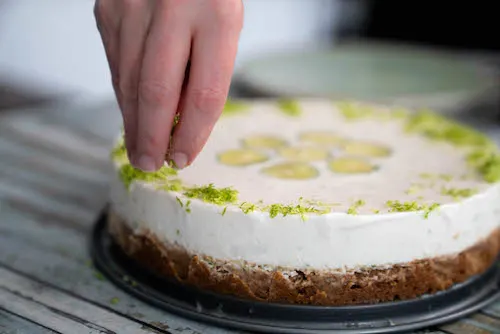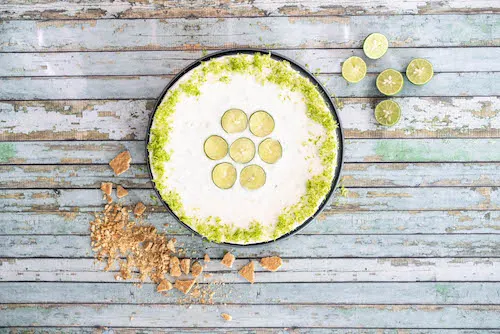 Finally, remove pie from freezer, decorate with lime zest, and serve.
Looking for more delicious vegan desserts?
Try this irresistible Salted Caramel Cheesecake!