The burning question of today: How close are we to a cure for Coronavirus? Researchers promise that a vaccine for the virus is forthcoming, but in reality it could be months before an approved vaccine hits the market. So what about other emerging treatments for COVID-19? Do we have options?
Vaccine Development
Normal vaccine development takes an average of 10 to 15 years. Before approval in the United States, a vaccine must go through several phases of development, including research, animal testing, human clinical trials, and quality control. In the case of an epidemic like Coronavirus, the FDA expedites the process. Even still, it takes months to create, test, and produce a vaccine.
One possible vaccine, 2019-nCoV, is currently in Phase I trials in the United States. But even when proceeding at an "emergency speed," it is unlikely that the vaccine will be available for prescription in the near future. Chances are, we won't see a viable vaccine before the conclusion of the current outbreak.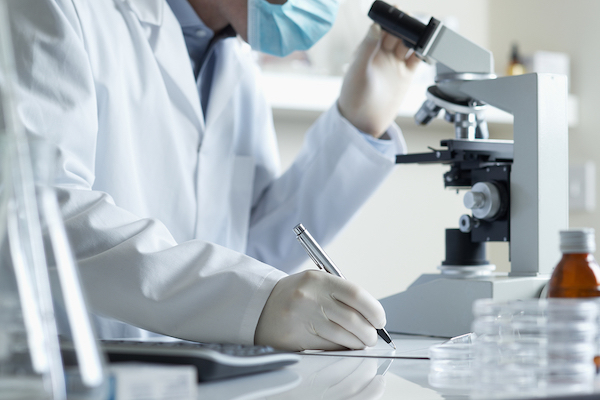 Ascorbic Acid (aka Vitamin C) Infusions
Vitamin C plays a role in reducing inflammatory response and preventing common cold. In addition, a few studies reveal that vitamin C deficiency is related to an increased risk and severity of viral infections.
One study from 1978 showed increased resistance to infection by a coronavirus in chick embryos, but because this study is so old. Researchers hypothesize that vitamin C infusions may improve the prognosis of patients with severe acute respiratory infection (SARI) associated with the Coronavirus. Randomized controlled trials evaluating the clinical efficacy and safety of vitamin C for the management of SARI are underway.
Currently however, very little evidence exists to prove that vitamin C infusions could improve or prevent infection.
Lopinavir/Ritonavir
This is a combination of antiviral agents used in the treatment of HIV. One recent clinical trial of the combination used with 18 patients suffering from Coronavirus provided underwhelming results. In fact, only one individual completed the planned 14-day treatment course as a result of adverse events associated with the treatment.
Oseltamivir & Other Neuraminidase Inhibitors
Neuraminidase inhibitors are antiviral medications used to treat and prevent influenza. However, in in vitro studies, Oseltamivir (more commonly known as Tamiflu) showed no reduction of symptoms of COVID-19.
Remdesivir
Remdesivir is an intravenous antiviral drug with a history of activity against Ebola virus, MERS, and SARS. In-vitro studies showed the efficacy of Remdesivir against infected human liver cells. Currently, the drug is undergoing testing in various locations, including the U.S., by volunteers infected with COVID-19. Human clinical trials will provide more information. Most studies promise to conclude within the next 8-16 weeks.
Chloroquine & Hydroxychloroquine
Chloroquine is an inexpensive drug prescribed for the treatment of malaria, lupus, and rheumatoid arthritis, as well as other autoimmune disorders. Researchers have noted several different mechanisms by which this drug may combat COVID-19:
Blocks virus infection by increasing endosomal pH required for virus/cell fusion in the host.
Interferes with cellular receptors of the virus.
Has an immune-modulating activity, thereby enhancing its antiviral effect.
Functions at both entry and post-entry stages of the infection.
Recently, at least 16 human trials show that Chloroquine is very effective against the COVID-19 virus, making it a very plausible emerging treatment. Researchers conclude, "chloroquine (is) highly effective in the control of 2019-nCoV infection in vitro and its safety track record suggests that it should be assessed in human patients suffering from the novel coronavirus disease".
---
Stay up to date regarding the Coronavirus. Check out all articles we have on this subject in this post.