There are times when we just have to throw our hands up and go with the flow. During times of uncertainty, stress levels can rise and combatting fear becomes more and more of a battle. These are times when we need to learn to go with the flow and find ways to keep our sanity and peace. I've created several essential oil blends to help you get through the most uncertain times. A shout out to my Instagram peeps for contributing these recipes!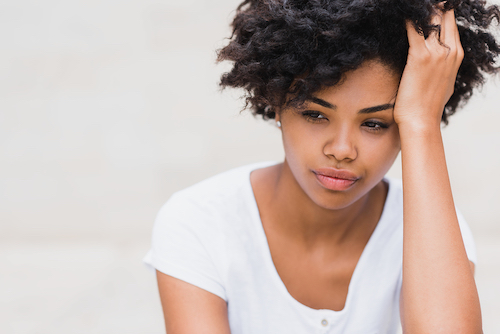 General Recipe
For all of the blends below, combine the suggested number of drops in a 5-mL essential oil bottle or roller. Top off with a neutral carrier oil and affix the roller fitment. Give it a gentle swirl and start rolling. My preferred carrier oils include:
Learn more about choosing a carrier oil in this post.
Essential Oil Blends for Uncertain Times
Gratitude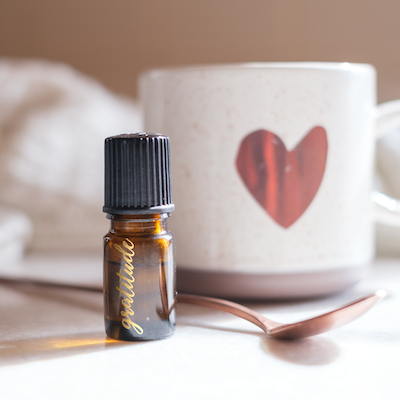 During times of change, transition, and stress, staying positive and grateful can do a lot for your mental health. Choosing to focus on our blessings instead of negativity is always the right answer. This gratitude blend can help lift spirits as you take inventory of all you have to be thankful for, even during the most trying of times. Try starting and ending your day by reflecting on at least 5 things for which you can be grateful. This exercise is even more effective when you take the time to write out these things in a gratitude journal.
Spring Cleaning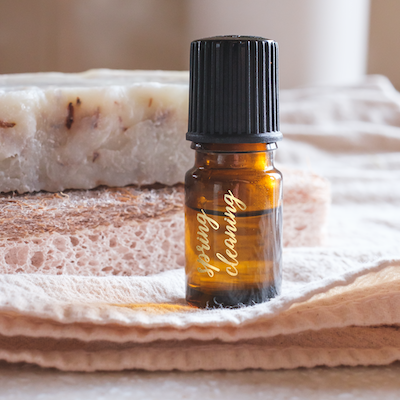 If you find yourself stuck at home, go ahead and make the most of your time. Cleaning and organizing will help get you out of your funk and make you feel more productive any time of the year. Roll on some of this blend (or even put it in your diffuser) to get you up off the couch and blessing your home.
8 drops peppermint
6 drops lemon
6 drops Black Spruce 
5 drops ylang ylang
3 drops lavender
Stress Release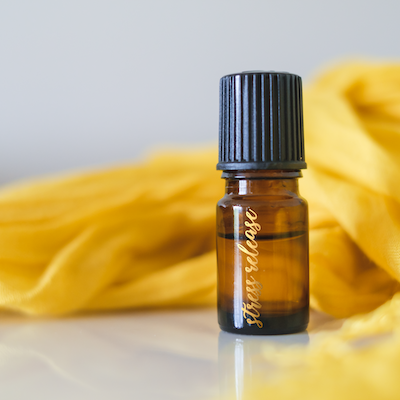 We all need this blend. Uncertain times bring stress and fear, so mix up this essential oil blend and focus on releasing those negative thoughts and emotions. Take some deep breaths as you set your intentions on letting go of negative thoughts and focusing on positivity.
8 drops grand fir
8 drops copaiba
4 drops sacred frankincense
4 drops orange
3 drops lavender
Work From Home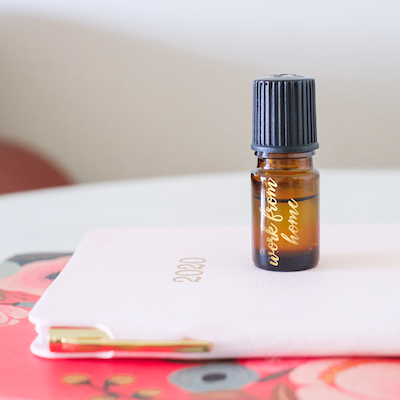 Whether you are a seasoned at-home worker, or you find yourself in a new situation of trying to establish a routine from home, this blend will help. Roll this on and go get busy!
10 drops lime
8 drops frankincense
5 drops cardamom
5 drops rosemary
4 drops peppermint
Wellness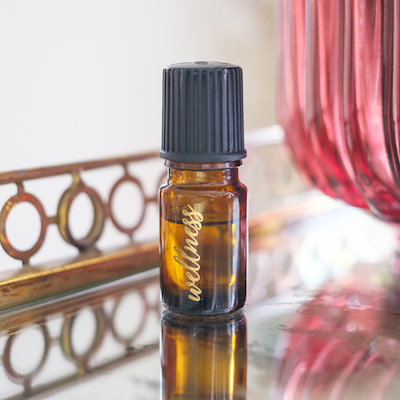 During times of uncertainty, it's so important to stay on top of your wellness routine. Give your immune system a little TLC with this wellness blend. Roll it on several times throughout the day.
10 drops clove
10 drops lemon
5 drops frankincense
3 drops oregano
3 drops thyme
Good Vibes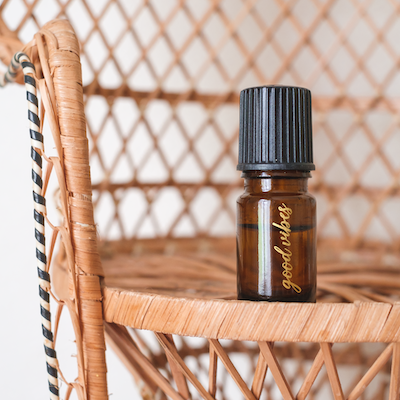 Sometimes when cabin fever sets in, people be not so nice. This good vibes blend will lift the spirits of every person in your home. Make the roll on and pass it around, or use the blend in your diffuser.
Meditation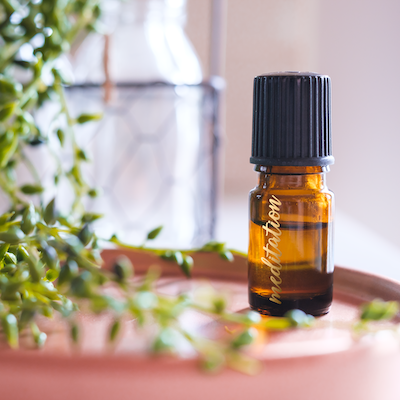 When you just need to chill, ground, and re-focus, a few minutes of meditation can lift your spirit. This meditation blend is a favorite for encouraging your mind to relax and unwind for even better results.
8 drops frankincense
7 drops bergamot
7 drops blue spruce
6 drops drops copaiba
6 drops cedarwood
4 drops tangerine
---
Love making essential oil roll ons? Check out more ideas here.