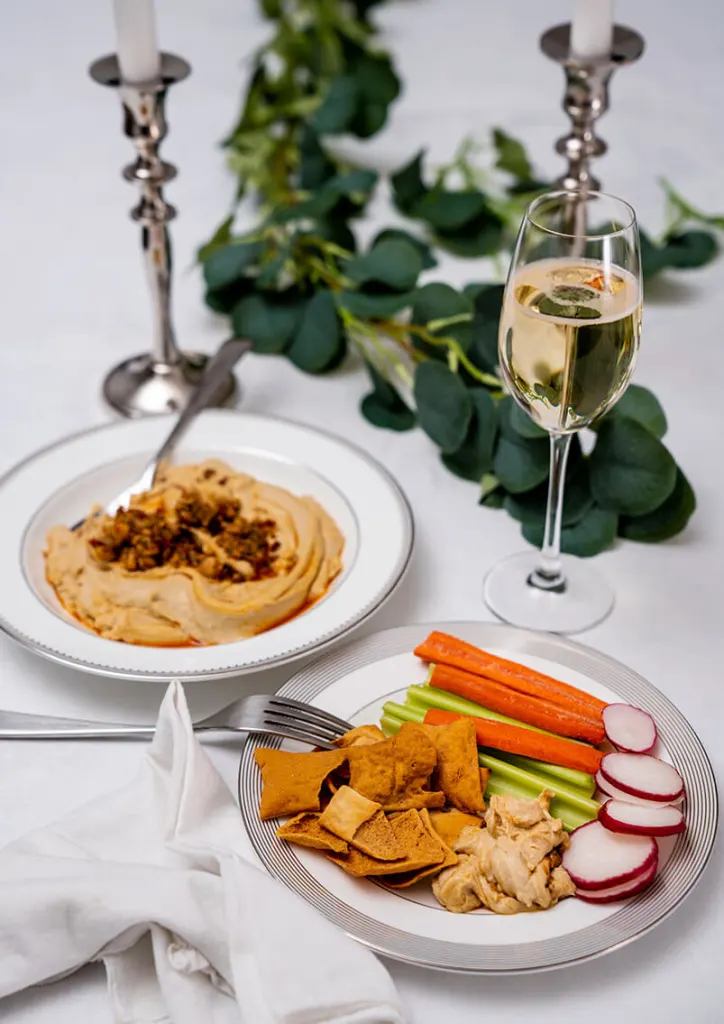 Hummus is a great staple item to keep around the house. It makes for easy snacks, is a substitute for mayonnaise on sandwiches, and can also make a hearty salad. There is definitely more than one way to make hummus! Here are four hummus recipes to satisfy every palate.
Once you have the basic recipe, you can add a variety of flavors such as extra garlic, roasted red peppers, basil pesto, cilantro-avocado, frozen spinach and vegan cheese, and more.
History of Hummus
No one knows the exact origin of hummus. The Greeks claim to have invented it, but so too do the Arabs. The earliest reports of hummus were in about the 13th century in Egypt. A cookbook that described a dish called hummus bi tahina. This was a cold dish with chickpeas blended with vinegar, pickled lemons, herbs, spices, and oil, but no tahini. Tahini appears to be a much more recent addition to the mixture.
It makes sense that these places would debate over the origin. Chickpeas, the basic ingredient in hummus, were and are abundant all throughout the Middle East. In fact, the word hummus actually means chickpea in Arabic. Furthermore, we know hummus was consumed across the Levant for over a century.
The history of hummus is so blurry it is now considered simply a worldwide food. The origin lost to antiquity.
Four Hummus Recipes: Why these variations?
Classic Hummus
Well, this hummus recipe is just classic. No change from what I consider "traditional" hummus. Just chickpeas, lemon juice, tahini, and garlic seasoned well and thinned out with water to the desired consistency.
Beet Hummus
Steal the show on any charcuterie or appetizer buffet with the brilliant ruby reddish-pink color of beet hummus. Roasting in advance mellows the earthy flavor and brings out the sweetness of the beets.
Garlic-Basil Hummus
Garlic adds a spicy, sharp note to the neutral background of the chickpeas. Basil brings a summery freshness and a fragrant anise aroma. Plus the bits of basil creates a speckled effect that sets it apart from the classics.
Avocado Cilantro
In classic hummus, we use fatty tahini to add richness to the dish. In this Californian variety, we use avocado as our rich filler. Cilantro adds a pop of zesty, peppery complexity. To even further drive home the Latin American flavor, we use lime as our acid instead of the traditional lemon.
Make it a Meal
Serve any of these four hummus recipes with Mediterranean Vegetable Kebabs for a quick meal on the grill or to help teach children about the history of foods from a different culture.
I hope you enjoy these hummus recipes on your favorite cracker, with fresh veggies, or as a topping or spread. What's your favorite hummus recipe?