I first tasted vegan spiced pumpkin ravioli in Woodstock, NY, and I was instantly in love. I decided to adapt and make a gluten-free version. The result is a buttery smooth, delicate ravioli.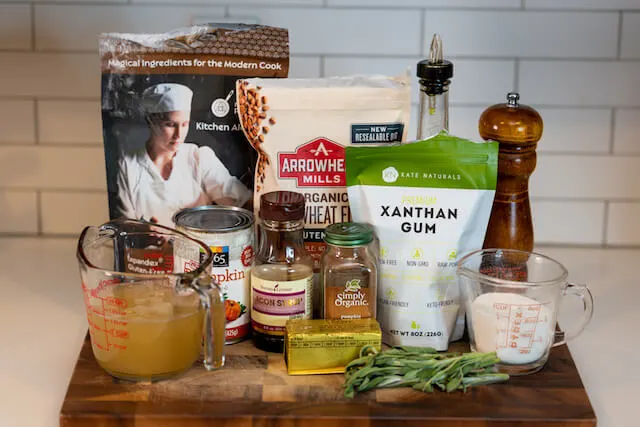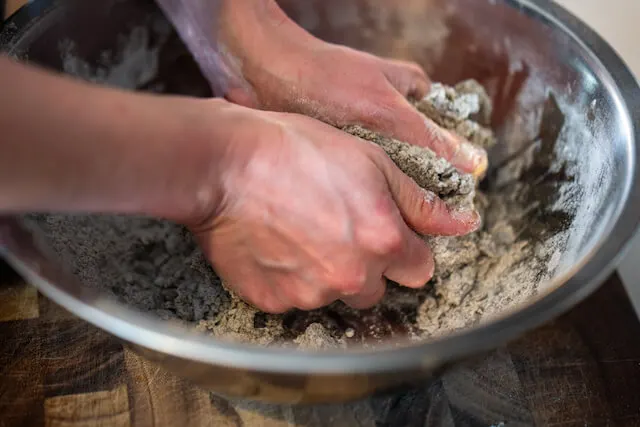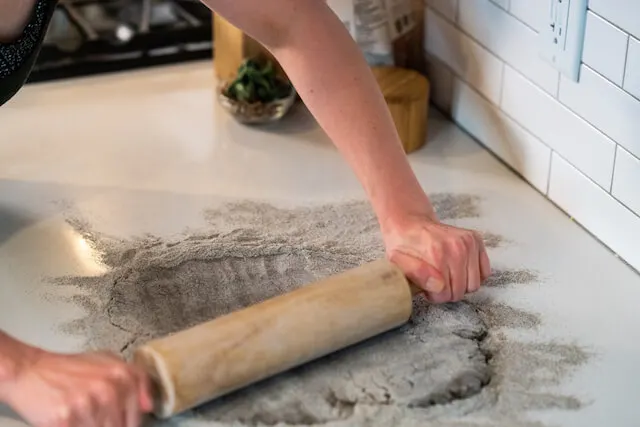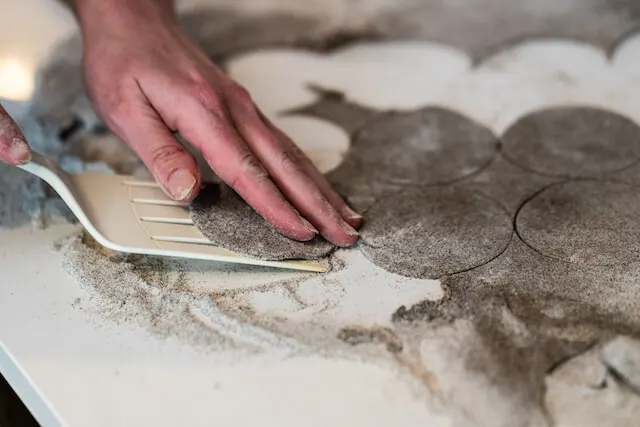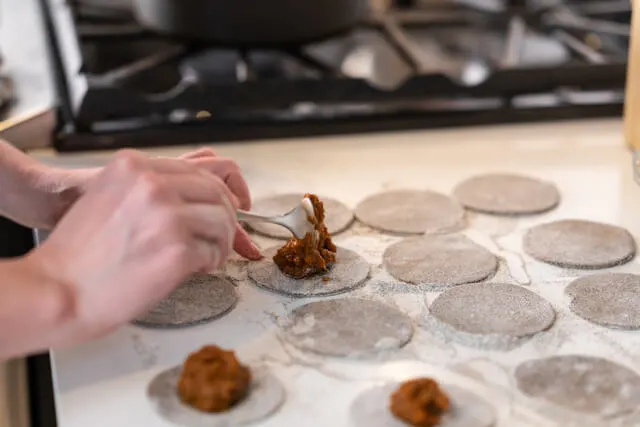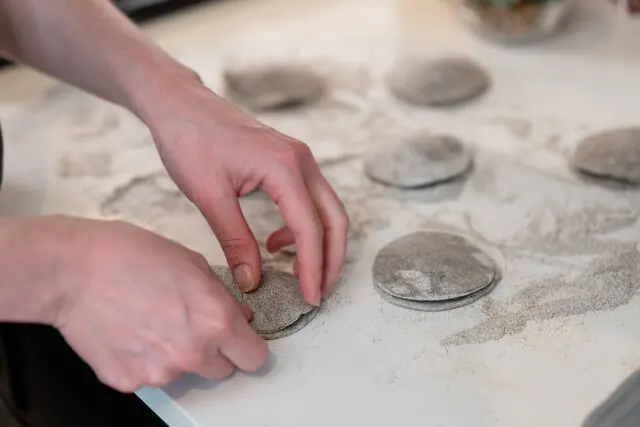 Any time that you make dough from scratch, it can be a project. Maybe save this one for a weekend instead of attempting to make after a long day at work. The biggest piece of advice I have for this recipe is to work quickly. The dough can dry out quickly, so be sure to use wet towels to protect dough that is not in use.
Make it a Meal
Pair your ravioli with some Roasted Romanesco Broccoli and finish with this Strawberry Ice Cream.