This is a dish that takes me way back. In the South we eat collard greens and black-eyed peas for good luck and money on New Year's Day. I added in Beyond Meat Hot Italian Sausage to replace the heavy, fat-back bacon, and lard that I grew up with as a kid. This Grits, Greens, and Black-Eyed Pease is a one-of-a-kind southern treat!
While I prefer to use dried black-eyed peas because the flavor of the end product is so much better, I understand that not everyone has the luxury of time to soak beans overnight and cook for the better part of an hour. Feel free to open a can of black-eyed peas and get dinner on the table in less than thirty minutes.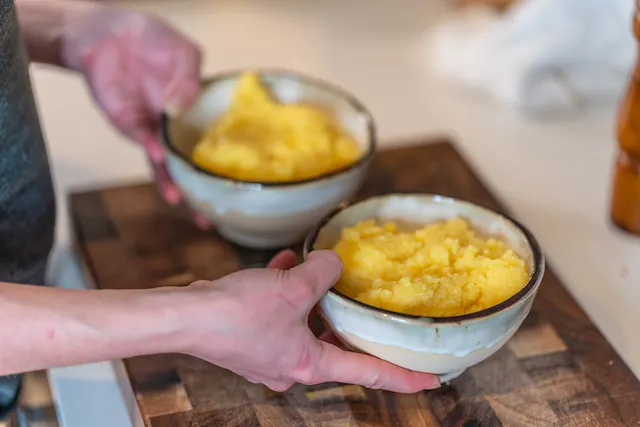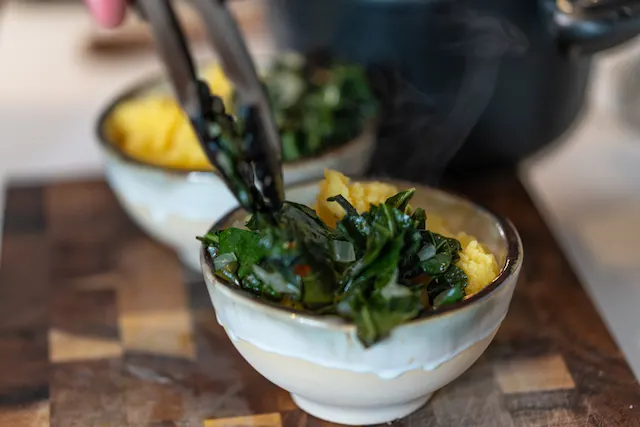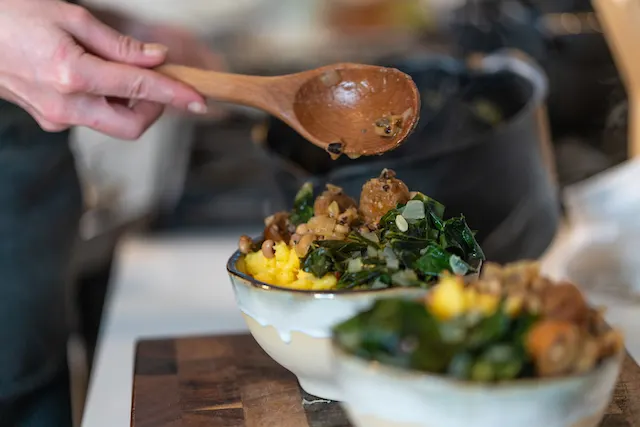 Make it a Meal
This trio makes a filling meal without any special additions. However, you may want to indulge in a bit of dessert after your meal. Check out this popular Salted Caramel Cheesecake!