What is Jackfruit?
Once you see it, you'll never unsee it. The jackfruit is a species of tree in the fig family. The tough skin, the abundant fruit, the prominent seeds, makes sense right? During the season, the jackfruit goes from a bland, meaty texture to sweet candy food from across the world. How can you work with the meaty texture, and create a gluten-free, family pleasing taco with an Asian twist? Check out these Pulled Jackfruit BBQ Sandwiches with Gojuchang BBQ Sauce.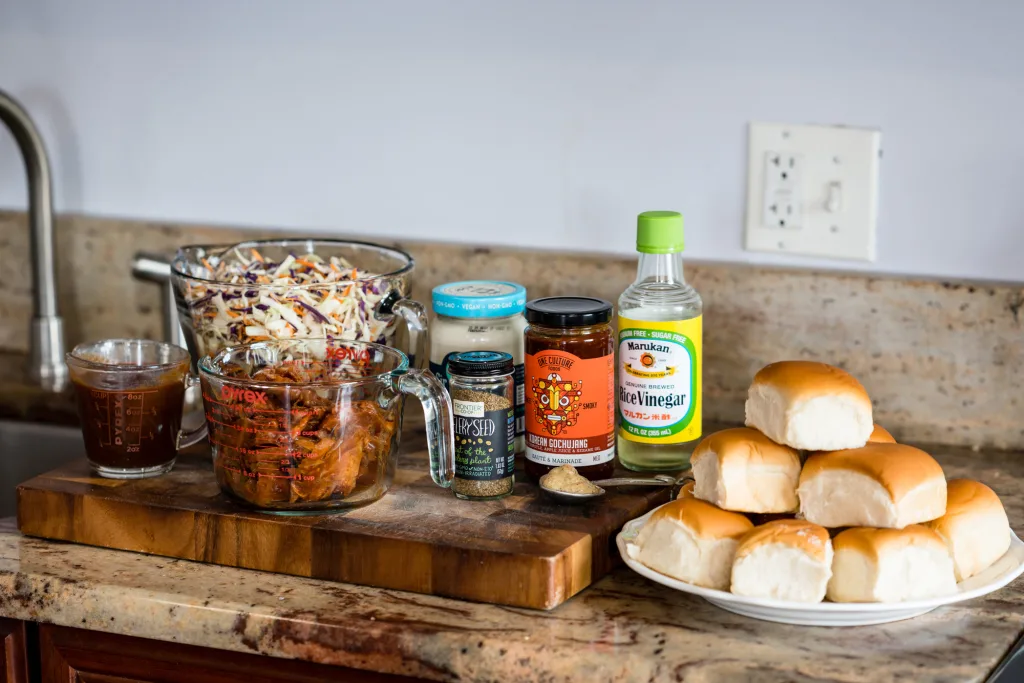 What is Gojuchang?
Basically, a fermented chili paste from Korea. Gojuchang brings spicy, sweet, sour, and salty flavor with deep umami. Fermentation has been shown to help make a wide variety of ingredients more digestible, including cabbage, nightshades, and water-laden vegetables like cucumbers.
Health Benefits of Jackfruit
Jackfruit is an excellent meat substitute when it is green. It is naturally low in sugar and fat, and packed full of vitamins A and C, as well as potassium. It is also rich in fiber which helps you to stay fuller longer.
Be aware, jackfruit doesn't have as much protein as meat does, so consider using it in recipes that have legumes, nuts or seeds to bump up the amount of protein in the meal.
Coleslaw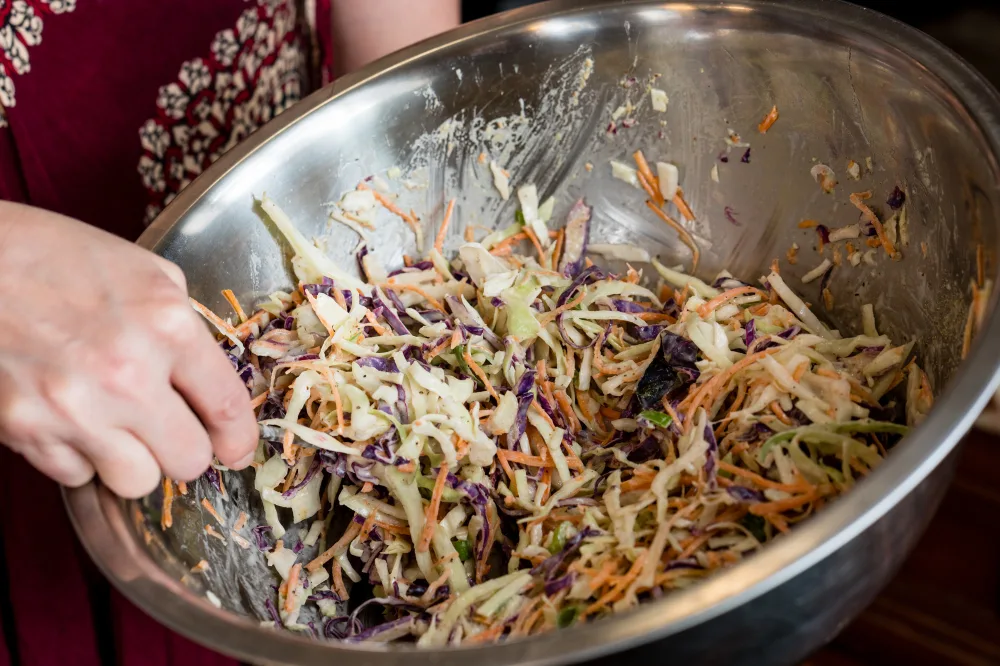 When I was living in North Carolina I first was introduced to coleslaw as a topping for all things savory, saucy, grilled, and barbecued, and I loved it!
As a kid raised in the South, coleslaw was a simple summer staple and one of the first dishes I learned to cook. This veganized version still sticks with the classic combination of mayonnaise, vinegar, and a tiny bit of sugar, but we continued the Asian theme and used rice wine vinegar instead of apple cider or white wine vinegar.
Make it a Meal
Serve these Pulled Jackfruit BBQ Sandwiches alongside Crispiest Fries with Garlic Tahini Sauce.