If you are looking for a festive alcohol-free drink, then this mocktail is for you. It is light, crisp, and refreshing. The tartness of the cranberries and the sweetness of the orange juice come together for a delicious treat. This Sparkling Cranberry Soda is festive enough for any holiday gathering.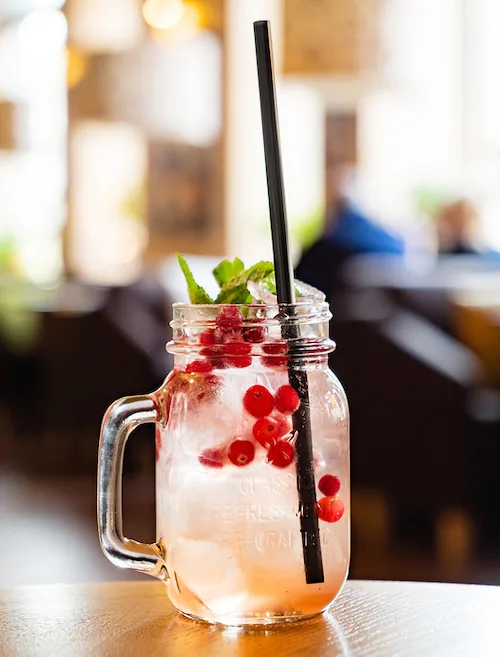 Why Mocktails?
I admit it. . .I'm a sucker for party drinks! Most of the time, I don't drink much other than water. So for special occasions, I love to try new things and come up with delicious options.
The best thing about making non-alcoholic special occasion drinks is that the whole family can enjoy them. This fizzy, tangy-sweet Sparkling Cranberry Soda will be a hit with the entire family!
Make it a Meal
This festive drink is the perfect compliment to a holiday meal, like this Vegan Thanksgiving!