This fun twist on a classic Middle Eastern dish happened by accident. These vegan Falafel Cakes cook up a bit faster than traditional balls and have more surface area with that satisfying crunch of crust. They pair nicely with the cool, spicy rice salad and sumac seasoned radishes for a complete meal. These Falafel Cakes with Rice Salad and Sumac Radishes are simple and satisfying.
History of Falafel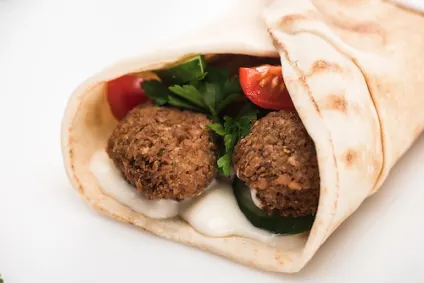 When I think of Middle Eastern food, I think of falafel. The delicious deep fried ball of chickpeas are a trademark food of Israel. But surprisingly, falafel did not originate in Israel. It actually came from Egypt originally.
It began with the Christian Copts of Egypt, who's religious practices included abstaining from eating meat during certain holidays. They created an alternative called ta'amiya, which was made out of fava beans. Later, Jewish pioneers made their own version of these tasty fritters using chickpeas. These are what we know today as Israeli falafel.
Falafel became popular in the 1950s when the Yemeni Jews began serving falafel balls in pitas. Because it is satisfying, easy, and relatively inexpensive to make, falafel became a common street food in the Middle East. Today, Israeli falafel is typically served in a pita with hummus and tahini dip and salad items of your choice.
Seasonings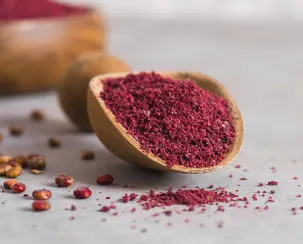 Sumac
Sumac is a household staple spice in Middle Eastern countries, much like salt and pepper in the United States. Actually a member of the cashew family, sumac berries lend a tart, acidic taste to many dishes. Interestingly, he sour lemony flavor actually gave rise to the tradition of pink lemonade in America.
Zhoug Seasoning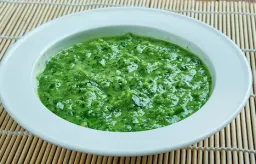 Zhoug is a fragrant paste of hot peppers, cilantro, parsley, garlic and warm Middle Eastern spices. It resembles pesto, but it packs quite a bit more heat and flavor. Although zhoug originated in Yemen, it's famous for being a much-loved condiment in Israeli street food. Zhoug works well to season roasted vegetables (especially root veggies). It also adds a bit of punch to many dressings & vinaigrettes.
---
Love cooking ethnic food like these Falafel Cakes with Rice Salad? Check out Korean Tofu Bowls!