Emotional trauma affects so many people, and the road to recovery is often long and tiresome. Read about one soldier's experience during September 11, 2001, and how he overcame by using essential oils and natural supplements for recovering from emotional trauma.
Restoring the Mind & Body After Emotional Trauma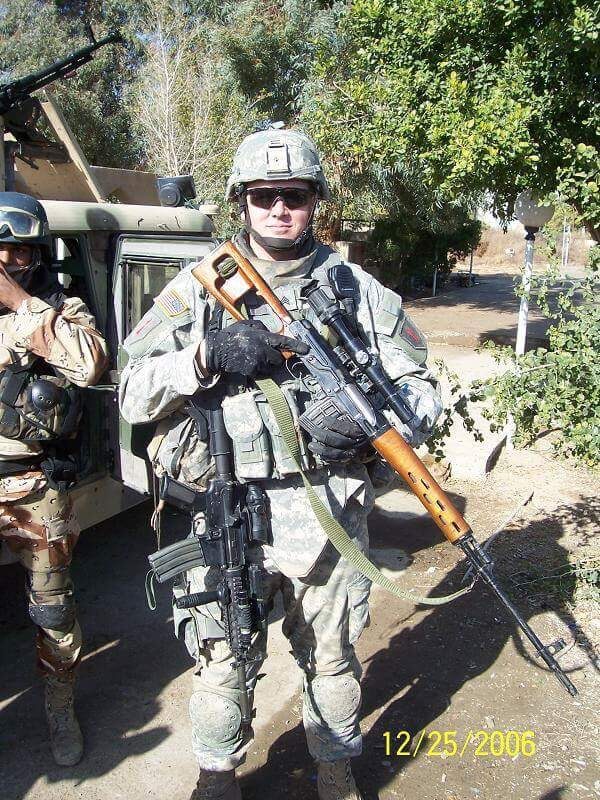 Today is a special day for so many in America as we remember those we lost 17 years ago. The attacks on America hit hard and our government responded quickly. We have now been at war for the following 17 years since 9-11-2001. The amount of trauma that many have experienced because of these wars is nearly immeasurable. Citizens and soldiers have carried the burdens of war for far too long.
I know firsthand as I served 2 tours in support of Operation Iraqi Freedom. I didn't know what hit me, but when it did it was like a freight train running all over my life. There is no way to fully train or prepare for emotional traumas. Whether civilian, military, police, fire, or emergency medical, we just can't predetermine how our mind and body will respond to trauma.
I trained hard for my job as a Cavalry Scout. I could shoot well from nearly any position and distance, moving or fixed. My soldiers trusted me to take care of them with emergency medical training I received from our Special Forces counterparts. I did all the right things, and quickly moved up in rank because of it. The one thing I could not do is know how I would respond to the traumas of war.
The Product of Trauma
The full details are not necessary here, but I was discharged with a medical separation because of the traumas I experienced and how my mind and body responded. I struggled even more when I returned home. After wrestling with the pains of my trauma for nearly 8 years, I finally found a better way than what I was offered at the VA.
The road to restoring my life after trauma was long. Over the years my body was sending signals of the struggles I dealt with from my traumas, and I didn't have any effective tools to resolve those signals and improve my life. That is, until I was introduced to essential oils. They changed the equation from long-and-drawn-out to fast-and-effective results.
The Path to Freedom and Restoration
Here's a few things I learned along the way:
All too often we don't understand our emotions. Therefore, we don't understand our body's responses to trauma.
Our physical body is interconnected to our emotional body. It takes a "whole-istic" approach to overcome emotional traumas.
Supporting our physical body with quality organic foods and supplements, like vitamin D3, vitamin B's, magnesium, and omega-3's, is vital to recovery.
Combining this proper diet and supplementation with essential oils enables a safe and effective way to release the pains associated with trauma.
There's no magic potion that will eliminate the emotional pains of trauma after one use.
Be intentional, consistent, and persistent in your journey to emotional freedom.
Although this phrase has been politicized a bit too much for my liking it is still true at the core: "Freedom isn't free." I know that it's true as a combat veteran, and I know that it's true as I have fought for and achieved my emotional freedom after all the traumas of war.
The key is to learn the skills and use the tools of a natural diet, supplements and essential oils to shift out of the trauma-induced lifestyle that can keep us in bondage from our fullest potential. Then we can use these newfound skills and tools to shift our lives into living our passion with confidence, peace and joy knowing that whatever comes our way, we can overcome!
Blessings,
Jason Sapp, MATS, CPC
Former Army Sergeant & Iraq war combat veteran '03-'04 & '06-'07
---
To learn more about using essential oils to support your emotional well-being, check out the Emotions and Oils Master Class.
Have you spent time recovering from emotional trauma? Leave a comment below on how you supported a healthy body and mind.