Every gal wants to smell nice. But sadly, perfumes are loaded with all kinds of chemicals and irritants. Synthetic fragrances can contain a slew of unpronounceable ingredients that can irritate skin and airways. These days, many (smart) women choose to use essential oils as a personal fragrance instead. So if you're ready to ditch the synthetic stuff and try some therapeutic essential oils, check out this recipe for Essential Oil Solid Perfume.
Is Your Perfume Poisoning You?
According to the Environmental Working Group, "The average fragrance product tested contained 14 secret chemicals not listed on the label. Among them are chemicals associated with hormone disruption and allergic reactions, and many substances that have not been assessed for safety in personal care products."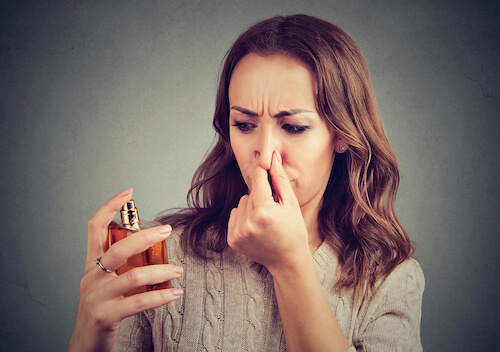 In fact, only about 34% of the chemicals commonly used in perfumes have even been tested for safety. Sensitivity to fragrances ranks among the top five allergens in North America and Europe. With symptoms ranging from mild headache and contact dermatitis to full blown asthma attack, it's time we start evaluating the products we spray and smear on our bodies.
A Better Way
Essential oils consist of pure, therapeutic plant essences. Not only do many of them smell wonderful, they also bring a host of benefits ranging from respiratory support and relaxation to emotional uplift. I'll take that over an asthma attack any day!
Making your own essential oil perfume is fun and simple. And with so many essential oils available, the possibilities are endless. If you want to create a traditional spray perfume, check out this post for general instructions and four different blends, Essential Oil Perfumes. To make your own solid essential oil perfume, read on.
Essential Oil Solid Perfume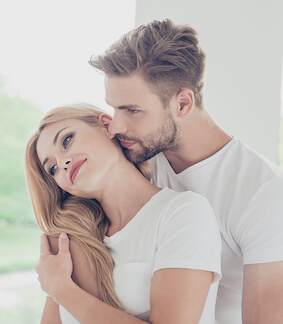 Solid perfumes are great when you don't want to carry around a bottle of liquid perfume. When I travel, I prefer the solid because I can toss it in my purse without worrying about leakage. Plus, it's no problem in my carry on bag when flying. Maybe you'll even keep one in your gym or yoga bag for a quick fresh-up after a workout.
Basic Recipe
1 teaspoon of base oil such as shea butter, palm kernel, or coconut oil (An oil that is solid at room temperature works best.)
1 teaspoon beeswax pellets
30-40 drops of essential oils (see suggested blends below)
Instructions
Combine base oil and beeswax or carnauba wax in a small glass jar or shot glass.
Create a double boiler by pouring a few inches of water in a small saucepan, and carefully set the jar of ingredients in the water.
Once melted, remove from heat and stir in essential oils.
Carefully pour into desired containers. Allow mixture to solidify before using.
This recipe fills two 0.15 oz. lip balm tubes or one 0.5 oz. lip balm tin.
Fragrance Options

You can simply choose your favorite essential oil blend and add to this recipe for a simple on-the-go perfume. Or use any other roll-on recipe, making sure to omit any liquid carrier oil in the recipe. Some options include:
---
Want to learn even more about blending essential oils? Check out Creating Perfect DIYs with Essential Oils.