The time of holidays can be a joyful one. A time to gather with friends and family, eat comforting food, play games, and reunite with people you only see maybe once a year. It can also be a time for reflection.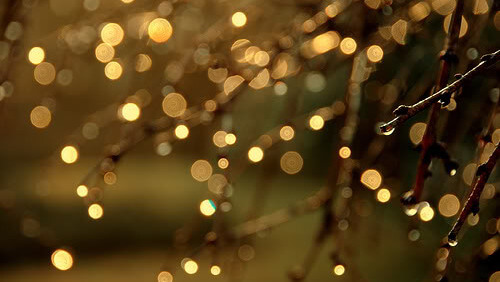 Yesterday, my cousin (who has 2 children, a full-time job, a husband who works nights, and is 9-months-pregnant) found out that her daughter (a bold 7 year old woman in her own mind) had eaten a couple of spoonfuls of sugar for breakfast. I know what some might be thinking. Ugh, how could that happen? Wasn't someone watching her? Aren't you worried about diabetes? Um, no. My cousin's response was priceless: "How did that work out for you?"
As we go into the Christmas season we have the opportunity to do many things:
We can stress because we have 2 vegetarians, a vegan and 6 carnivores at the party. We can worry more about the crystal and the bone china than on the fun of the party. Or, we can be gentle with one another and use the season to relax, recharge, and reflect on how grateful we are for the past year.
My cousin's response to her daughter reminded me of the clear ability we have to make decisions that bring us joy or bring us strife. She could have freaked out or gotten on to her daughter for eating something unhealthy, for being defiant in front of others, for revealing what some could perceive to be inadequacies as a mother. Instead she was gentle with her and just let it go. Now, I'm sure if she were eating sugar for breakfast every morning it would be a different decision, but, for now, does it really matter? Probably not.
Her comments also lead me to think: How did all my bad decisions serve me in the past year?
I've already admitted that I accomplished none of my Oola goals for the year of 2016. Here again, I have a choice. Do I beat myself up and get set in all those bad habits for the future? Or do I just let it go and look forward to the future.
I am going to start the year with more reflection and positive momentum.
I will be doing a dryathalon in January to give me more mental space to allow light and blessings in, I will be traveling on new adventures to Taiwan and Hong Kong, I will watch my brother get married and go back to the snow in Salt Lake City. All of that is in January alone. By spring I will be teaching yoga. All the while, working to ensure that I continue to bring you content and education that matters. No matter what the new year brings, it will be a journey. What will you discover in 2017?
I hope that you all have a wonderful Christmas, a happy Hanukkah, a peaceful Kawanza, a Festivus for the rest of us, and a blessed and prosperous New Year!
Public service announcement: The holidays are not easy for everyone. If you or someone you know is struggling and thinks life is not worth pursuing anymore, know that your voice is valuable and there are people want to hear your voice. Before you take action call the National Suicide Prevention Hotline at 1-800-273-8255 or find them online for live chat.
for more reflections as well as essential oil education, DIYs, and much more!