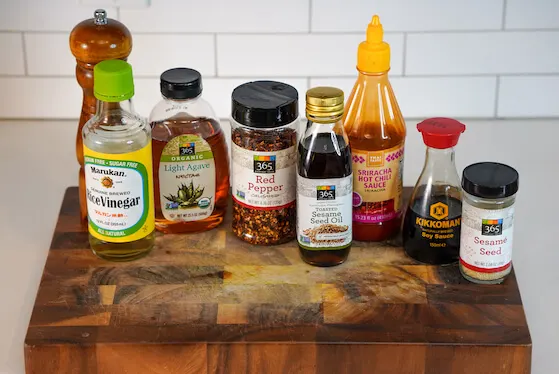 The traditional flavors of Chinese cuisine take center stage in this vegan version of Shanghai Style Dumplings. Although they take a bit of time and effort, the resulting dish is a special dish that will impress. These is a great chopstick, fork, or finger-food, either as a snack, or as a full meal. The process of making them is so worth it!
Using a variety of vegan, gluten-free flours, this recipe creates the perfect dumpling dough while staying gluten free and vegan.
Tips for Making Vegan Dumpling Dough
Making vegan dough is never the easiest task, especially when the dough needs to be extremely thin, as is the case with dumplings. Always work quickly as well as add more water to the dough if you notice that it is drying out. Be sure that your work station is very thoroughly floured, as gluten free dough tends to stick more easily than gluten-filled dough.
Also, use caution pouring water into a hot skillet filled with oil, as grease fires can ignite. So, if a grease fire does erupt, cover the skillet, turn off the burner, and remove pan from heat. DO NOT add water to a grease fire.
Make it a Meal
Love Asian food? Enjoy your Shanghai Style Dumplings with some delicious Vietnamese Summer Rolls or this unique Asian Rotini Pasta Salad with Creamy Peanut Dressing.