Fair warning, all I have done for over a month is restorative yoga. If you don't know about restorative yoga, it is basically like laying in 4 different positions for 15 minutes each. It's the greatest yoga ever, and this is the greatest after workout balm ever.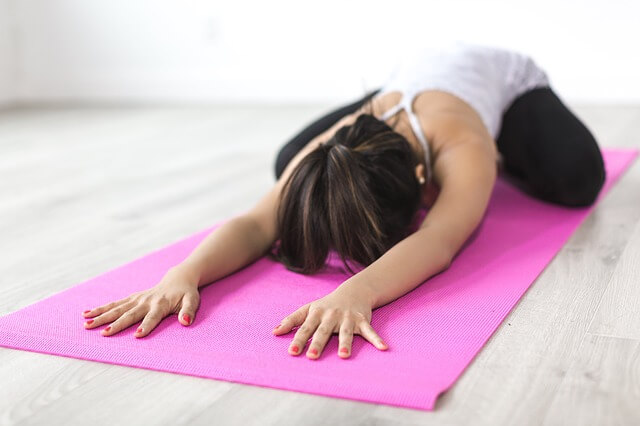 Even if you don't spend your days in a gym, walking, shopping, kiddos, and life can take a toll on your muscles. Get your massage on with this easy DIY no matter how simple or complex your workout.
This is my absolute favorite after workout balm, and all of the essential oils are simple ones that most people have! Don't like the strong wintergreen and peppermint aroma? Add in some lavender to tone down and harmonize the aromas.
Once it hardens, you don't have to store this balm in the refrigerator unless you live in a very hot environment that may melt the coconut oil. But if it does happen to melt, don't worry, you can always throw it back in the fridge.
Ingredients
8 oz. coconut oil
10 drops wintergreen essential oil
10 drops copaiba essential oil
5 drops peppermint essential oil
Instructions
Melt coconut oil over medium heat. Once melted, remove from heat and add essential oils. Harden in fridge. Rub liberally on sore muscles after exercise.
---
For more uses of peppermint essential oil, check out this post.