Here is a recipe for a tantalizing couples massage oil. The essential oils and fatty oils in this blend are warming and get the blood flowing. Plus, the amazing aroma encourages an intimate atmosphere.
Ylang ylang essential oil helps boost libido and is a natural aphrodisiac. Patchouli is also an aphrodisiac and helps balance male and female endocrine systems. Nutmeg and cypress essential oils improve circulation to encourage blood flow to all the right places, while also providing a gentle warming sensation.
Ingredients
14 drops ylang ylang essential oil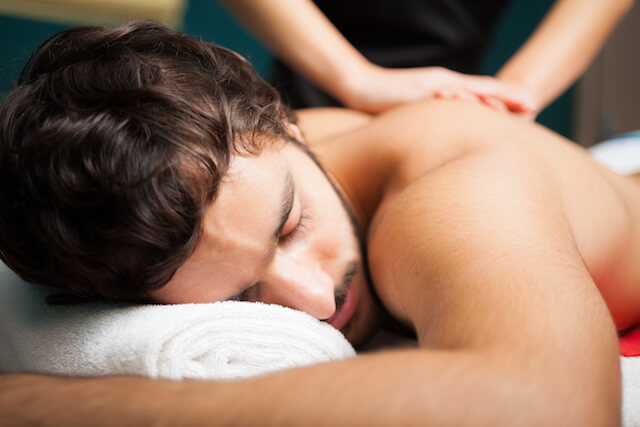 18 drops patchouli essential oil
10 drops cypress essential oil
18 drops nutmeg essential oil
4 teaspoons jojoba oil
Sesame oil
Instructions
Add essential oils to a 2 oz. bottle.
Add jojoba oil and half of a vanilla bean.  
Fill the remainder of the bottle with sesame seed oil.
To Use
Apply a liberal about for a warming, stimulating massage. Use caution applying this massage oil too close to sensitive areas such as the genitals. A little bit goes a long way in this region.
---
Ready to learn how sex can be more than just a good time? Check out 8 Health Benefits of Sex.