The end of the year is in sight, and many of us look forward to a bit of a break and some much-needed rest during the holiday season. Wintertime seems to beg us to slow down as we take inventory of the year behind us and set our sights to the one ahead. Sometimes I find it challenging to get back into the swing of things after a rest. For this, I give you these energizing DIY recipes. Load up your diffuser and get ready to scrub away the lazies.
Energizing DIY Recipes
Who Needs Coffee? Diffuser Blend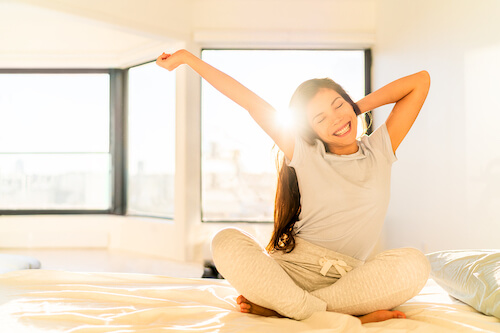 Fill your diffuser with water and add the following essential oils for an aroma that will wake you up even better than that daily dose of caffeine.
7 drops Eucalyptus globulus
5 drops rosemary
5 drops grapefruit
2 drops peppermint
Wake Up Sugar Scrub
If you wake up feeling sluggish or have trouble getting out of bed, try this invigorating sugar scrub. The bright, uplifting scents of peppermint and lemon are here to help wake you up.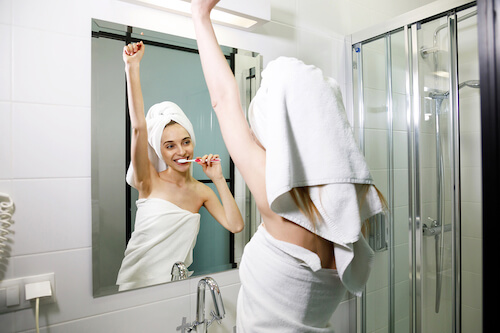 This scrub not only has the power of lemon essential oil, but also lemon zest and lemon juice. Lemon juice brings a big dose of vitamin C and citric acid, which can brighten skin over time. Vitamin C also contributes antioxidants that can reduce free radicals, boost collagen production, reduce the appearance of dark spots, and even fix a spray tan gone wrong.
The sugar and lemon juice and zest gently slough off dry skin, the coconut oil moisturizes, and lemon and peppermint provide a mood boost.
Use caution if you're using this scrub on your face or areas that will be exposed to the sun. Both lemon essential oil and lemon juice increase the risk of sunburn.
Ingredients
1 1/4 cups sugar
1/2 cup coconut oil
1 tablespoon lemon juice
Zest from 1/2 lemon
5 drops peppermint essential oil
5 drops lemon essential oil
Instructions
Combine all ingredients in a small bowl, and mix until thoroughly combined.
This energizing DIY recipe makes a great gift too!
This recipe filled three 4 oz. mason jars – which is absolutely PERFECT for gift giving!
---
Looking for more of a boost? Check out these 10 Essential Oils for Motivation.