For most of the U.S., spring is just around the corner. And something about this time of renewal inspires us to clean! The urge to welcome in the warmer temperatures with a sparkly home is natural for many people. Here are 3 DIYs to help freshen and tidy your home and laundry.
Carpet Freshener and Multipurpose Scrub
I love versatile cleaners. The fewer bottles, sprays, and powders, the better! This freshener works double duty as a carpet freshener and a scrub and degreaser.
The best part? It not only smells good, but also neutralizes odors and combats bacteria in carpet. It even tackles persistent pet odors in the home. And you can feel good about using pure essential oils instead of synthetic fragrances on your carpet.
Ingredients
1 cup baking soda
1 cup cornstarch
5 drops juniper essential oil
5 drops orange essential oil
10 drops lavender essential oil
Instructions
Combine all dry ingredients in a bowl. Then add the essential oils and mix well.
Pour mixture into a jar. Empty parmesan or spice shakers make good containers for this project. For best results, allow mix to sit a day before use.
To Use
For carpets: Sprinkle onto carpet, let sit for 10-15 minutes, then vacuum as usual.
For sinks and pans: Use a small amount of powder on a damp paper towel or dishcloth. Gently scrub stains and rinse.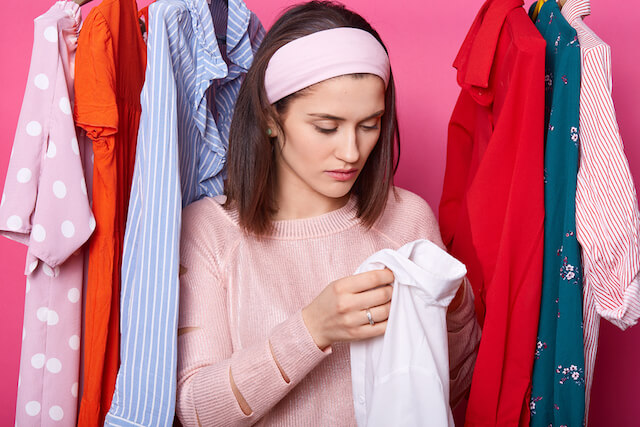 Pure Haven Laundry Stain Remover
This is a great addition to your travel bag for those accidental stains on the go! Also keep one handy next to the washer for stubborn stains.
Ingredients
2 capfuls Pure Haven Household Cleaner
5 drops lemon essential oil
Instructions and Use
Simply combine ingredients in an empty 10 mL roller bottle or empty essential oil bottle with a roller fitment. To use, dampen garment with water, roll on stains, and allow to sit for at least an hour before laundering as usual.
Air Freshening Room Spray
This spray not only freshens the air in your home, it disinfects as well.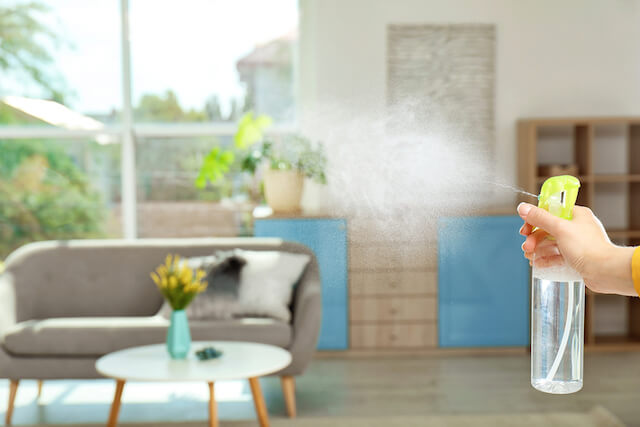 Ingredients
3 oz. distilled water
1 oz vodka or witch hazel
10 drops lemon essential oil
10 drops orange essential oil
25 drops lavender essential oil
Instructions
Combine water, vodka or witch hazel, and essential oils in a 4 oz. glass spray bottle. Shake before each use. Use to spray room, linens, and furniture.
---
For another great natural cleaning DIY, check out this Fizzing Toilet Powder!