The purpose of a beard serum is to soften and condition the course hair of a man's beard and mustache. It also nourishes the often neglected skin underneath the beard, preventing dandruff. The result is a softer, smoother beard that looks more groomed and skin that is more comfortable. This DIY Smoothing Beard Serum recipe is a collaborative effort of mine and my boyfriend Derick.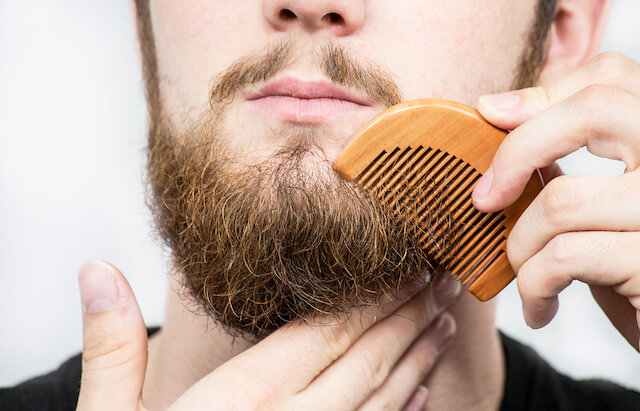 Jojoba is actually not a true oil but a wax ester. This makes it perfect for use on the coarse or prickly hair in a man's beard. Jojoba conditions and softens both the skin and hair of the face. It is non-comedogenic and non-allergenic, so it will not clog pores and shouldn't cause irritation. Jojoba may also strengthen the hair shaft and clean the hair follicle, which is important if you're trying to maintain a long beard.
Smoothing Beard Serum Recipe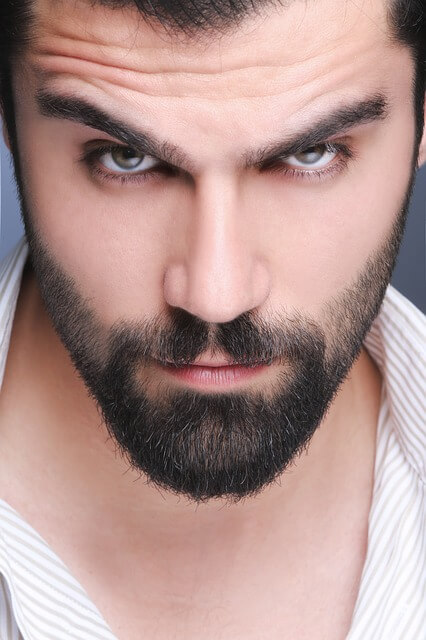 30 mL jojoba oil
12 drops sacred frankincense essential oil
18 drops Northern lights black spruce essential oil
14 drops cedarwood essential oil
6 drops bergamot essential oil
Combine all ingredients in a glass dropper bottle. Secure the lid and shake gently to incorporate. To use, massage 2-4 drops into clean and dry beard and mustache daily.
Don't have a beard?
This serum also makes a wonderful conditioning scalp treatment. It encourages hair growth and nourishes the scalp to help remedy dry skin.
When you're done making the beard serum for him, why not make something for yourself? Try this great Green Tea Skin Toner!
---
Essential oils are so versatile, but knowing how to use them is important. Come explore the largest database of essential oil education videos over in