Yoga looks different to everyone. For some, it is a form of physical exercise. For some, it is a great way to take a mental health break. There are many benefits to doing yoga for both the mind and body, no matter your level of expertise. It's all about making time and getting to the mat, because your yoga journey is completely your own.
Getting started with the right gear is crucial. I've compiled a list of some of my favorite yoga must-haves that can aid any yogi as you pursue your practice.
Finding the Right Mat for Your Yoga Practice
In order to get to the mat, you have to start with a good mat! This GAIAM yoga mat offers a stable, non-slip surface for any position you're preparing for. It's reversible with 6mm of cushioning for comfort and to protect your joints. This non-slip feature is key when getting to know your body within your practice.
Take your namaste on the go with this convenient GAIAM yoga mat bag. The simplistic design allows you to carry your mat with ease. The best part is, it's designed to fit most yoga mat sizes, and has an expandable exterior zipper pocket for all of your goodies.
Always wanted to try Biomat? No matter what stage you are in your yogi journey, Biomat is a great investment for healing when you've done some intense yoga sessions. This mat is designed to help relieve minor muscle and joint pain and stiffness. It's a great tool to relax muscles for stress relief with deep-penetrating far infrared rays, so you can feel the healing power without leaving your home.
What to Wear During Yoga
You've got to have the right outfit for functionality, but you also want to feel confident and strong. Choose an outfit that is both comfortable, functional, and of course makes you feel like your best self. I've chosen a few separates that you can pair together, but the name of the game is function, fit and fun!
You can practice yoga in lots of different ways, and even with different footgear! If going barefoot isn't your thing, try toeless yoga socks that provide plenty of non-slip action. They allow your toes to spread naturally for tactile feel and balance, while giving you plenty of targeted traction zones.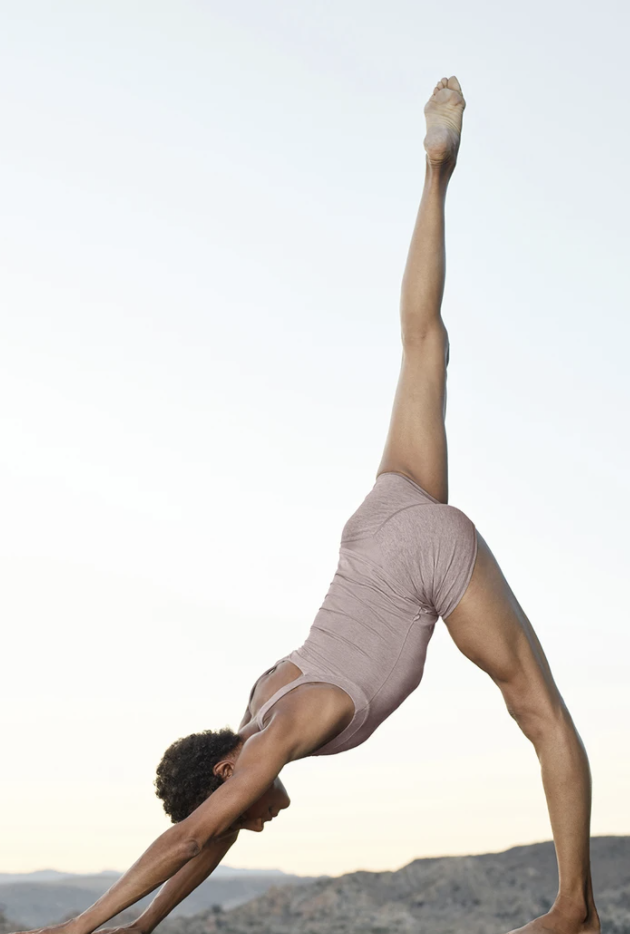 Alo is a great yoga clothing brand that can get you feeling and looking your best. I've chosen some of my favorite super-soft, comfortable styles that provide low-impact support for your yoga practice. Alo's clothing inspires you to mindfully move, and create wellness and community.
From Top Left to Bottom Right:
On Your Period While Practicing Yoga?
Staying active on your period is one of the best ways to combat those painful cramps and mood swings. Luckily, this year my favorite period-proof panty company Thinx launched activewear that allows you to sweat it out while not leaking it out. Because this is a period-proof activewear line, you can get to the mat without worry of stains or any embarrassing moments. Head here for some of my favorite styles.
Want to know more about staying active on your period? Find out why exercising on your period is beneficial in more ways than one.
Accessories
With the basics of your outfit and your mat taken care of, there are some helpful tools and accessories to make your time on the mat successful and fulfilling. From setting the tone to aiding your practice, these will help provide the ultimate environment for your session. See a full gallery of what I recommend below.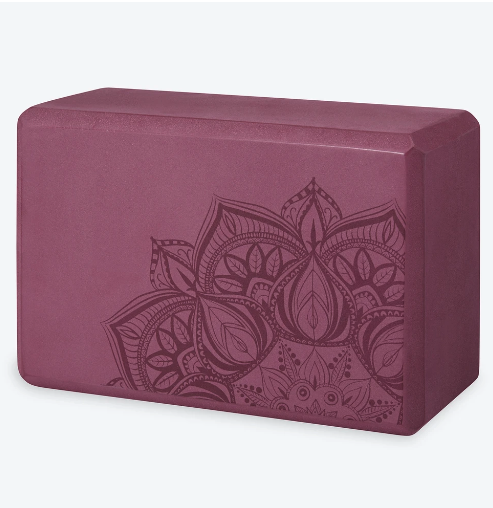 Want to know which essential oils are best for yoga? Check out this blog post on four ways to combine essential oils and yoga to enhance your yoga practice.
The Best Way to Get Started, is to Just Get Started!
Yoga is not about being perfect, it's about getting to the mat mindfully and creating an experience for yourself. Because every body and every mind is different, yoga will look different for everyone.
If you're looking to learn some yoga basics, head here to shop my Rasayana Yoga Course that will get you started no matter your comfort and experience level. Namaste.