This recipe creates a velvety smooth, moisturizing balm for dry, chapped lips. But the best part is the aroma. . .it smells like a mint patty! With a small amount of ingredients and just a few minutes, you have a thoughtful, inexpensive gift for so many people on your list. This Chocolate Mint Lip Balm is perfect for stocking stuffers for kids, and gifts for teachers, coworkers, and friends.
Chocolate Mint Lip Balm Recipe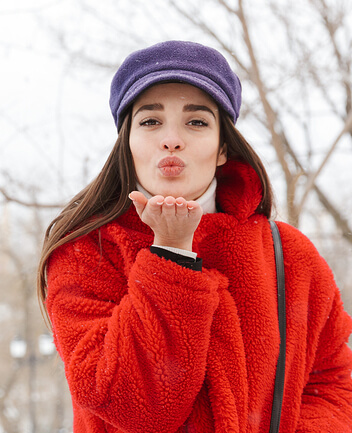 Ingredients
Instructions
Combine beeswax, cocoa butter, and coconut oil in a small glass jar.
Create a double boiler by pouring a few inches of water in a small saucepan, and carefully set the jar of ingredients in the water.
Once melted, remove from heat and stir in almond oil, vitamin E oil, cocoa powder, and peppermint oil.
Carefully pour into small plastic containers. Allow mixture to solidify before using.
This recipe made enough to fill 7 five-gram jars.
Download the Chocolate Mint Lip Balm label template here!
---
Complete your gift with some homemade Sugar Lip Scrub!