Are you ready for the mistletoe? I sure am because of this recipe! Try this softening sugar lip scrub for smooth, kissable lips. This scrub mixes up in minutes with ingredients you have in your pantry. Get ready to buff away dead skin and revitalize your lips!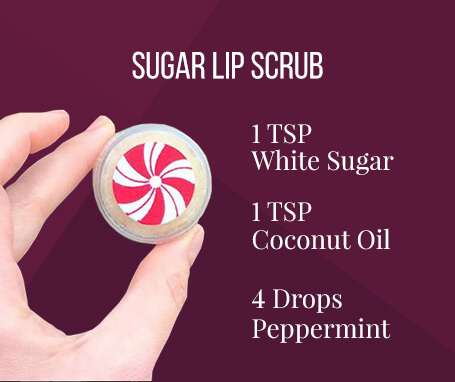 Sugar Lip Scrub Recipe
Ingredients
Instructions
Simply mix together sugar, coconut oil, and peppermint essential oil in a small bowl. The, pick up the mixture with a clean toothbrush and gently brush across lips. Rinse away and apply your favorite lip balm if needed (the coconut oil is often hydrating enough as is).
---
Love this sugar lip scrub recipe? Check out this lip balm diy to finish off your lip-pampering routine with the only balm you'll ever need!
Get ready for winter wellness. Check out this Change of Season Throat Spray recipe.
Looking for even more recipes and essential oil education? Come on and check out !