Halloween is such a fun holiday. But, just like everything else, it can have its drawbacks. Spooky decorations and costumes can scare younger children, loads of candy and unusual schedules can cause hyperactivity and upset tummies. And of course, parents may struggle to stay patient and find time to unwind themselves too. Check out these 4 Essential Oil Blends for Halloween to help your family enjoy the fun of the holiday!
Monster Repellent Room Spray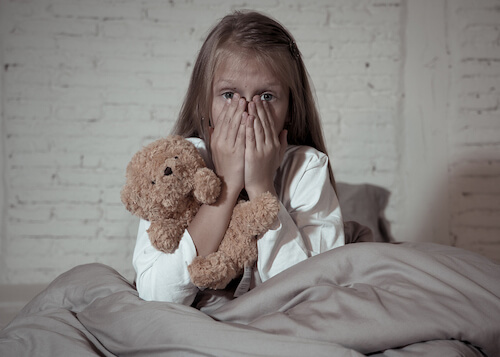 Halloween tales and movies have your little ones afraid of the monsters lurking under their beds? Try this room spray to scare the critters away and help your child drift off to sleep.
7 drops lavender
6 drops juniper
4 drops orange
3 drops cedarwood
1 teaspoon epsom salt
Combine essential oils and epsom salt in a 2 oz. glass spray bottle. Top off with water and affix spray top. Spray child's room as desired.
Hocus Focus Diffuser Blend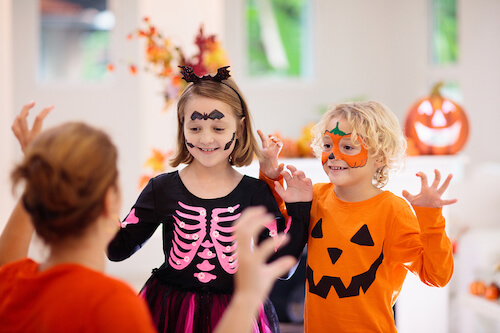 If Halloween has your children acting like monsters, this diffuser blend will restore peace and harmony to your home. Diffuse it around children to help them settle down and focus.
4 drops vetiver
3 drops ylang ylang
3 drops frankincense
2 drops marjoram
2 drops lavender
Witch be Gone Roll-On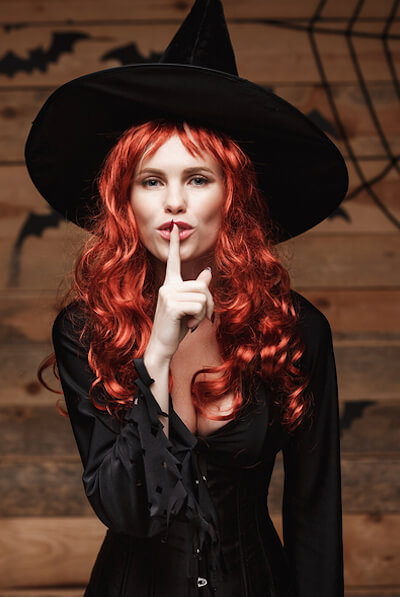 This roll-on combines the power of several favorite blends with a little happy orange and relaxing lavender. This is one that every mom may want to carry in her purse for a little help getting through a busy day (especially while putting up with little monsters)!
6 drops orange
6 drops blue spruce
5 drops blue tansy
4 drops orange
4 drops lavender
Combine all essential oils in a 5 mL roller bottle. Top off with fractionated coconut oil, leaving enough space to attach the roller. Apply liberally as needed.
Post Trick-or-Treating Tummy Tamer
If your child overindulges on the candy this year, this blend will do the trick to calm the sugar rush and soothe an upset tummy.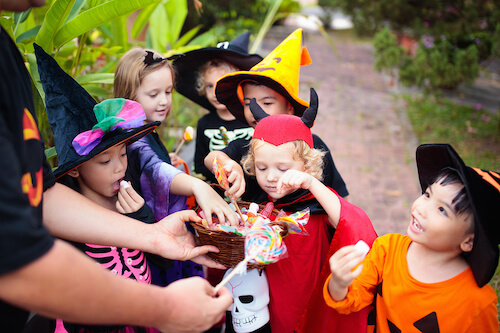 Simply combine listed essential oils in your palm and rub over child's tummy. For younger children, you may want to dilute the essential oils in a carrier oil before application.
2 drops fennel
2 drops ocotea
1 drop peppermint
---
Need some help avoiding all the Halloween junk food? Check out this post for some Healthier Halloween Favorites.