Ladies, it's time to recognize your favorite guy. You could go with the same boring gift card, or you could get your man something he'll really love this year. Whether you're shopping for your dad, grandfather, husband, boyfriend, father-in-law, or stepdad, we've got you covered. Check out these unique ideas for Father's Day gifts that don't suck.
All Men Love Yeti
Yeti: a brand build tough for your tough guy. Whether hiking the backwoods or just chilling with friends, Yeti products were built to last. In a variety of colors, choose the products that suit your man's taste and rugged appeal.
Get him the ultimate gift of a premium Yeti Tundra Hard Cooler. This durable cooler has extra insulation to keep the contents cold even in the heat of summer. And with all the bells and whistles, like rugged hinges, handles, and latches, leakproof design, and indestructible rotomolded construction, it's the last cooler he'll ever need.
For something a little more portable, check out the Hopper Backflit Soft Cooler. The only Yeti designed to be worn as a backpack, this is the perfect choice for the guy who loves hiking, camping, fishing, climbing, or backpacking. And hey, it's also great for the man who just wants a cooler to lug to a friend's backyard cookout. It's still waterproof and leakproof for the quality you expect from a Yeti.
The YETI Rambler 14 oz. Mug is the toughest camp mug out there. The double-wall vacuum-insulated body protects hands from hot or cold contents, while keeping the contents well-insulated. Plus, it's dishwasher safe making it easy to clean because Dad really doesn't need any more work to do.
Give him the gift that will keep the very last sip of his favorite beverage as cold as the first with this 16 oz. Stackable Pint Cup. Go ahead and get a few to share with friends. These cups stack together for easy storage, and everyone will appreciate their cold beverage and warm hands.
Gotta Have It
Is your man still using the soap his mommy used to buy? Step up his shower game with some all-natural, handmade Dr. Squatch soap. This soap is made exclusively for men in eleven different varieties. The best part is, all of Squatch soaps are free from toxic ingredients and chemicals, so they are healthier for your man's skin. Plus, they also other men's personal care products as well. And hey, even if you don't buy him any soap, you gotta check out the video on this page!
For the Grilling Man
Let's face it: He probably needs a replacement for the tired grill he's had for years. Or maybe it's just time for an upgrade? It's a win-win situation because think of how inspired he'll be to cook with this 4-Burner Propane Grill. This grill features 4 main stainless steel burners, one side burner, an electronic ignition, and porcelain-coated cast iron cooking grids that deliver even heat.
For the man who prefers charcoal, check out this Charcoal Grill/Smoker combo. Whether he's in the mood to smoke, grill, sear, bake, or roast, this machine does it all. It's even got wireless Bluetooth monitoring that he can control right from his smartphone. This is one Father's Day gift he'll use again and again.
Imagine perfectly cooked kabobs or veggies from the grill with these Kabob Grilling Baskets. There's no need for fussing with skewers or losing your vegetables on the grill when they fall off. Simply load up these baskets and pop them on the grill.
Gadgets
This portable Fix-It Tool Kit comes fully loaded with the essentials, perfect for the car or keeping at the office. The handy carrying case ensures everything stays in place, so there's no more hunting for the hammer or flashlight in a pinch. For the man on the go, this is the perfect practical gift.
This handy Multi-Tool Watch combines seven tools at your disposal, including a watch, bottle opener, knife, screwdriver, compass, tweezers, and a toothpick all in one design. The stainless steel body, quartz clock movement, and illuminated hands make this the one tool he'll reach for before every adventure. The best part is, it's compact and sleek, so it won't take up a lot of space.
Fun and Games
Tap in to Dad's lighter side with this jumbo set of Yard Dice. Hand made from solid pine wood and complete with a rustic drawstring bag, the possibilities are endless. It even includes rules for four different dice games to get you started. Spend this Father's Day outside playing games with the family.
For the baseball lover, check out these Baseball Park Map Pint Glasses. A true fan's ballpark is sacred ground, making these are a true fan's pint glasses. Each set of two features an overhead map of an iconic MLB stadium in the team's two main colors.
For the New Dad
For new dads, having a baby is a whole new ball game. Help keep his head in the game with this sporty Dad's Playbook. Full of inspirational quotes and insights culled from dozens of the greatest coaches, this keepsake book is great for encouraging and uplifting the new dad.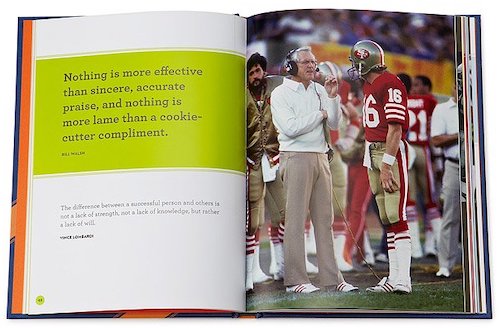 Practical & Useful Gifts
Feed his patriotic side with a deluxe American Flag Kit. Quadruple stitched and embroidered, this flag is made to last, whether he hangs it indoors or outdoors. Give him a gift to spruce up his man cave or to fly proudly in his front yard.
This Personalized Cutting Board from Uncommon Goods makes a great gift for the hard-to-buy for man. For the practical man, this keepsake gift is attractive as well as functional. Thick, sturdy maple wood will hold up to years of use.
These classic sunglasses come in four color varieties with polarized, mirrored lenses to protect Dad's eyes. With 99% protection from UVA/UVB rays as well, this will become his favorite pair of sunglasses for driving, sports, and other outdoor activities.
---
After you select just the right Father's Day gift for the special dad in your life, why not make him something too? Check out In the Mood Men's Essential Oil Roll-On or this DIY Smoothing Beard Serum.