Unsure of How to Use Your Oils of Ancient Scripture Kit?
While prepping a new presentation on the Oils of Ancient Scripture Kit, I came across this verse for the perfect perfume. I call it Proverbs Perfume. Okay, it's a linen spray, but Proverbs Linen Spray just doesn't have that ring to it. Plus it goes with the Bible verse. This is one way to use the essential oils in your Oils of Ancient Scripture Kit in a quick and easy DIY.
So Here's the Verse
I have perfumed my bed with myrrh, aloes, and cinnamon.

Proverbs 7:17
When I first posted this online, people told me that there was only one downside to this verse. It was written about a prostitute luring men into her bed when her husband was out of town. I bet she was busy to say the least. 'Cause this aroma is amazing.
A Word About the Ingredients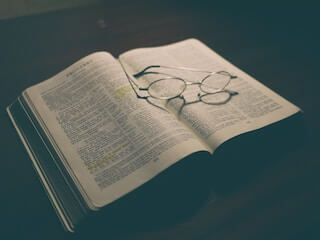 It has a base of witch hazel and water. The witch hazel helps to keep the essential oils in solution with the water, because oil and water don't mix well. If you don't have witch hazel on hand, you can also substitute vodka. Just be sure to keep out of reach of children.
Sandalwood has a deep woodsy aroma, and it was used on the body of Jesus after his crucifixion. Myrrh is a stacte oil, meaning it helps to hold other oils in solution with one another. Cinnamon has a bold, spicy aroma and it was used in the Holy Anointing Oil. It is also mentioned as a part of the merchandise at Babylon.
Make your Own Proverbs Perfume
Ingredients
1/2 cup witch hazel
1/2 cup water
6 drops each Myrrh, Sandalwood, and Cinnamon essential oils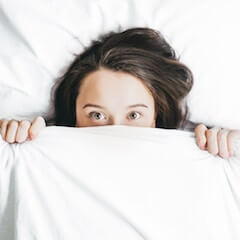 Instructions
In a glass bottle, stir the water and witch hazel together.
Then add essential oils.

Shake gently before each use, and spray on linen as desired.
This mixture will keep at room temperature for several months.
Come over and and download the slides to teach your own Oils of Ancient Scripture meeting!