Let's talk periods. Like that time of the month. Aunt Flow. Red wedding. Moon cycle. Bloody Mary. Lady business. Earlier this year, I decided to move away from tampons and switched to the The Diva Cup and Thinx panties. I even committed to do my first ever period using only Thinx panties. I was super skeptical that Thinx alone could handle my heavy flow. Let me share my experience that may surprise you. . .it surprised me a bit.
Thinx Panties are Genius-ly Engineered
Thinx are washable, reusable undies that absorb your period. They are made with a 4-layer system that gets the job done.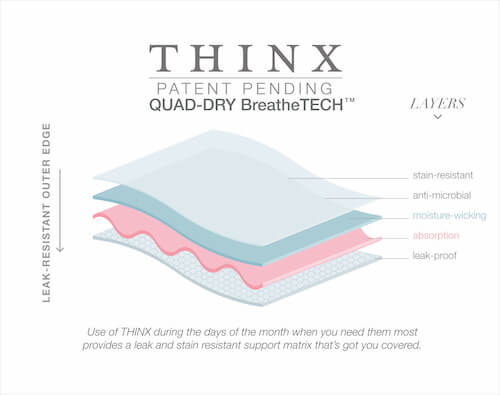 Closest to your body is a moisture-wicking layer of breathable cotton that dries quickly.
Next is an odor-controlling layer that neutralizes odors for all-day freshness.
Then a super absorbent layer in the center that absorbs fluids without feeling bulky.
And finally, a leak-resistant layer on the outside that keeps clothes, sheets, & everything else stain-free.
During the heaviest days of my flow, I did have to change underwear a couple of times per day. And you do have to get used to the feel of them, as they are thicker than regular panties. But trust me, Thinx can handle flow.
My Thinx Only Period Experience
My reaction to using only Thinx for my monthly flow? Honestly. . . I was amazed. The Thinx panties stay dry, do not smell, and absorb so much. I used a mix of thongs, sport, and classic hiphuggers. I did have one massive blowout on one of my heaviest days (oops). But no big deal, I just went back to using the Diva Cup until my flow slowed down. Since then, I also purchased the brand new super hip hugger that holds 4 tampons-worth of flow.
What Surprised Me
Something surprised me about the whole process. I have never given any thought about the power of feeling the sensation of my menstrual flow moving out of my body. I never considered the emotional implications of plugging up blood and not allowing it to move freely from my body. While I don't have children, one cycle using Thinx and I understand so much more about the natural process of allowing energy to flow out of the body. I honestly wonder if I would be a better birther because I understand how it feels to let flow happen and even what pushing and facilitating the flow feels like.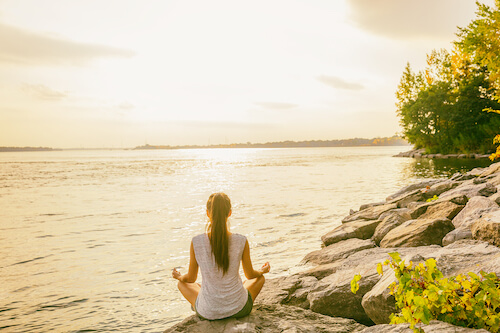 Overall. . . I approve, and I am exceedingly grateful that I got over my fear of moving away from tampons to my new period besties, Thinx Panties and The Diva Cup.
Don't Take My Word for It.
Are you ready to ditch the tampons, pads, and other disposable period products? Get a $10 discount on Thinx Panties for your next cycle.
Alright ladies! How do you have healthy, natural periods? Have you tried a cup or period-proof panties? How did it go for you?
---
While we are talking feminine health, come check out this post from my friend Lindsey Meehleis, Top 10 Tips for Every Expecting Mom.
Want another of my favorite ways to ease the menstrual cycle? Check out this post about Castor Oil Packs.