I often talk about the importance of self care. Let's face it, if we don't take good care of ourselves, we don't have much left to pour out on others. I can't think of many times that this is more true than during pregnancy and when caring for a new baby. A mom who takes time to nurture and care for herself has more to offer to her children. So mamas, here are a few Pampering DIY recipes just for you.
Mama Belly Serum
During pregnancy, your growing belly could use a little extra care to keep skin smooth, moisturized, and elastic to prevent discomfort and stretch marks.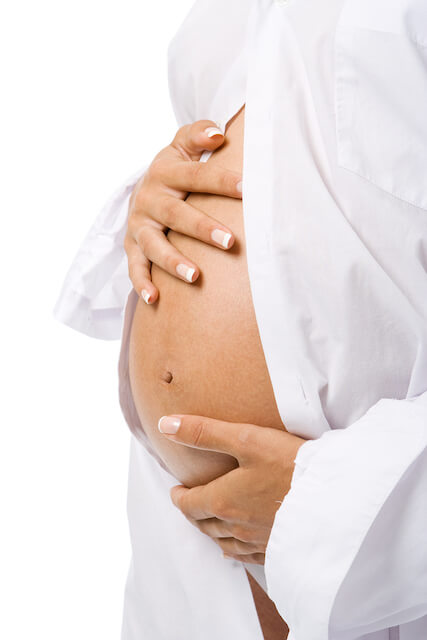 The camellia seed oil provides essential fatty acids, as well as anti-aging polyphenol antioxidants. This non-greasy oil absorbs quickly and permeates into lower layers of skin, making it an excellent moisturizer for your growing belly. Add to that the antioxidant power of vitamin E oil to further tone the skin.
The skin-loving essential oils in this serum add a therapeutic fragrance that will leave your baby bump feeling smooth and nurtured!
Ingredients
20 drops frankincense essential oil
15 drops lavender essential oil
15 drops lemon essential oil*
20 drops geranium essential oil
½ ounce camellia seed oil
½ ounce vitamin E oil
Instructions
Combine all ingredients in a 2 oz. dropper bottle. Shake gently before each use.
For best results, rub a dropper-full of serum over the belly 1-2 times daily.
*Lemon essential oil is phototoxic. Use caution and do not apply before going into the sun. Alternatively, you can substitute myrrh in place of lemon for a serum that is sun-safe.
Boobie Balm
Candelilla wax is rich in nutrients and absorbs easily into the skin while creating an instant barrier to prevent moisture loss.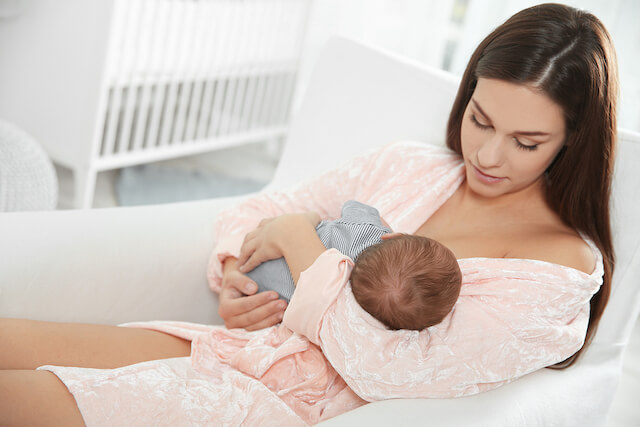 Ingredients
2 tablespoons organic coconut oil
1 teaspoon candelilla wax flakes
3 drops geranium essential oil
3 drops myrrh essential oil
Instructions
Combine coconut oil and candelilla wax in a double boiler. Melt over low heat, stirring constantly.
Allow mixture to cool slightly before adding essential oils.
Mix well and pour into a small jar.
Apply this balm as often as necessary to soothe the stressed skin of growing or breastfeeding breasts. Gently wipe clean immediately before nursing your baby.
Shout out to my friend Julie Folger for these recipes. Go find her on Facebook!
---
Looking for another great DIY for the expectant mom in your life? Check out this Pregnancy Leg Balm!
For access to the entire Essential Oil Encyclopedia, including hundreds of health and wellness videos, come and