New York City has so many highlights to see throughout the year. But there's something extra special about NY at Christmastime. Of course, you have your standard must-see sights, such as the Rockefeller Center Christmas tree or the lights in Central Park. But there is so much more to see just a bit more off the tourist path. Check out my list of the 5 best spots in New York City at Christmas.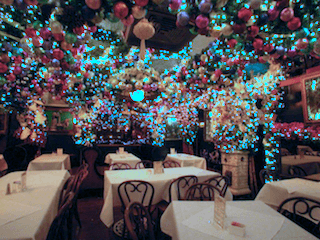 This place is so popular, there is actually a time limit for how long you can sit at a table. But let me tell you, it's totally worth it. First, this restaurant has the most over-the-top Christmas decorations I have ever seen. It's like Santa and his entire fleet of elves spent a week decorating this place. There are so many unique scenes and decorations to look at, it sure beats eating at any ordinary restaurant this time of year. While most people go to Rolf's for the decor, the food is worth it as well. The menu features traditional Germain faire, and there's plenty of non-meat options for people like me.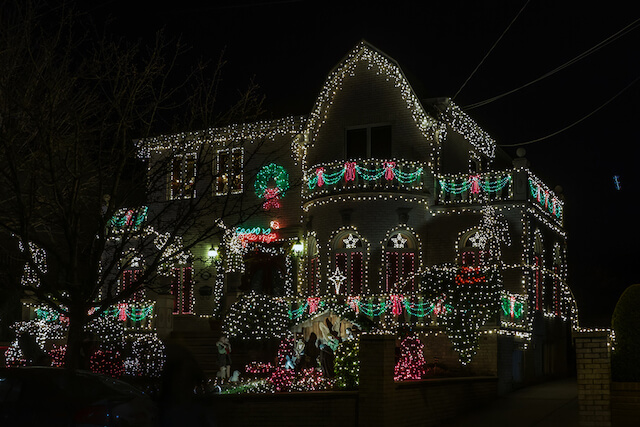 Who doesn't love to look at Christmas lights? Okay, so this one is not actually in NYC, but it is still totally one of my favorites. Dyker Heights is a neighborhood in Brooklyn that goes ALL OUT for Christmas. Residents' elaborate light displays take your breath away, making Dyer Heights one of the best places for an evening stroll this time of year. There are so many creative light displays, inflatables, and other structures to delight every member of the family and bring out the kid in all of us!
Christmas Window Displays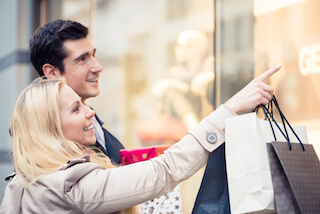 I love to take time out of my holiday shopping just to admire the ornate holiday displays at all the stores. It's not unusual to see a crowd of passersby gathered around a store window just to stare at the wonder of someone's time and creativity. My favorite windows are at Beergdorf Goodman, but I also go and check out the ones at Macy's, Tiffany, Louis Vuitton, and basically all of 5th Avenue. 
This is a must-see in NY. I mean, the grandeur of the theater and lavish decorations alone are worth seeing. The ballet itself features some of the best choreography in the world. And the dancers amazing agility and grace are definitely top notch. I'm convinced that you won't see the Nutcracker quite like this anywhere else in the world. It honest ruins The Nutcracker everywhere else. 
Holiday Markets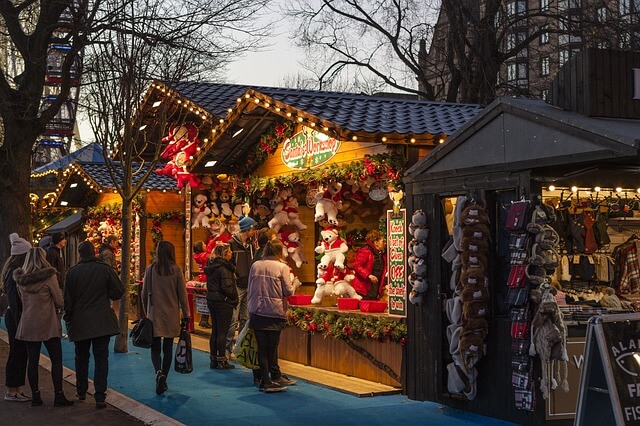 Beginning in November, there are so many holiday markets throughout NYC. I love that I can find unique, one-of-a-kind gifts while enjoying the foods, decorations, activities, and friendlier atmosphere of these outdoor markets. My favorite one is in Central Park, but the ones at Bryant Park, Union Square, and the East Village are also amazing. 
So there you have my favorite NYC holiday sights. What about you? Does your city have a renowned must-see?