Cannabidiol (CBD) is everywhere these days. You can find it infused into soaps, lotions, and muscle rubs, but you can also cook foods and mix up beverages that include CBD. Try these Vegan CBD Brownies for a unique way to enjoy a treat and wind down from a stressful day at the same time!
These Vegan CBD Brownies are perfect for mellowing out and helping you relax after a long day. Try bringing them to your next gathering and share with your friends the benefits of CBD oil.
Vegan CBD Brownies
Ingredients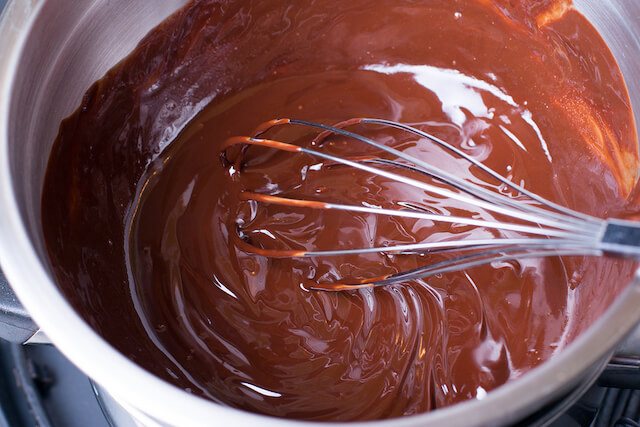 Instructions
Preheat oven to 325° F. Grease and flour two 9″ X 12″ inch baking dishes.
Combine chickpea flour, coconut sugar, cocoa powder, salt, and baking powder in a medium mixing bowl.
In a separate bowl, combine and mix applesauce, agave, almond milk, coconut oil, CBD oil and vanilla extract in a large mixing bowl.
Add the wet ingredients into the dry and stir with a hand whisk until smooth. Add the chocolate chips and mix again.
Pour the batter onto prepared baking pans. Top with the cocoa nibs.
Bake for 12-14 minutes, until rich and dark and a cake tester comes out clean.
Allow brownies to cool and cut each sheet into 12 portions.
Garnish with freshly chopped mint.
---
Want another decadent chocolate-lover's recipe? Check out these Euphoric Keto Vegan Cacao Truffles!
To learn more about CBD, come watch the CBD Master Course!
For access to hundreds of delicious vegan recipes, from main courses to desserts and even fresh juice and mocktail recipes, get the Clean Slate Cleanse Cookbook!