It's the time of year when kids are heading back to school. New routines and re-establishing good habits can be a struggle for students as well as parents, especially if you are juggling work, kids, and family. These 4 back to school essential oil blends will give you the tools to bring some calm and help you relax during the transition.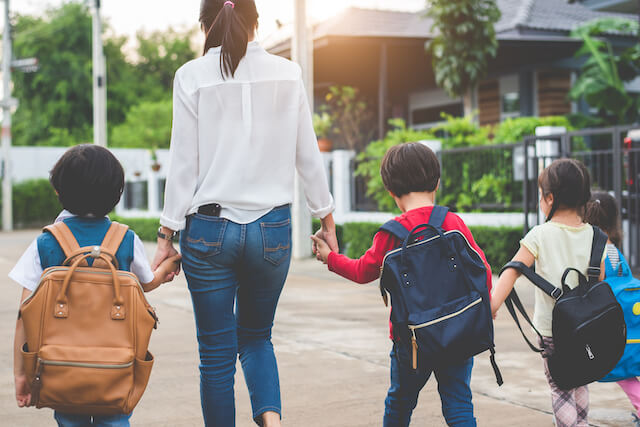 Using Crystals in Your Blends
Each of these recipes has some suggested crystals to pair with the blend. While these are not necessary, they do enhance the effects of the essential oils. You do not have to use the stones recommended for each blend; feel free to exchange them if there is one that appeals to you. You can also simply wear or carry these stones with you if you don't have small pieces to place in the roller bottles. To purchase crystals, check out my crystal shop!
General Instructions
For each blend, add the essential oils listed to a 10 mL roller bottle. (I love the bottles from Whimsy and Wellness!) Then add crystals, if using. Top off with a neutral carrier oil of your choice. Try fractionated coconut oil or sweet almond oil. Affix the roller top, and you are ready to roll!
Back to School Essential Oil Blends
Balance
This blend will be a favorite among busy moms who need a little help staying balanced as they juggle all the demands of the back to school season. It's also great for adolescent students who need a little extra balance.
Tiger's eye helps promote clarity of thought and intentions. It helps the wearer welcome change, encourages creativity, and improves feelings of self-worth.
6 drops lavender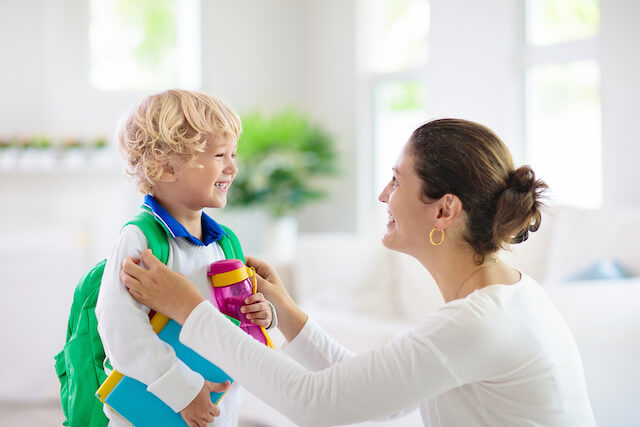 4 drops frankincense
4 drops clary sage
3 drops ylang ylang
Tiger's eye crystals, optional
Diffuse this blend at the beginning of a busy day to bring a little peace to the environment and help everyone start off on the right foot!
Peace
Hematite is a powerful stone for grounding. It helps to restore peace and harmony to the body and imparts confidence and encourages focus.
7 drops lavender
7 drops cedarwood
5 drops ocotea
4 drops lime
Hematite crystals, optional
Harmony
This is a great blend to apply as you send your children off for the day. Give them a little extra help to combat the jitters and worries they face during the busy school day.
Sodalite encourages harmony and rational thinking. It also calms the mind and allows new information to be received. Fluorite is an excellent learning aid and helps the mind stay organized, even among chaotic situations. It shields negative energy and even protects from computer and electromagnetic stress.
7 drops frankincense
8 drops bergamot
5 drops clary sage
Sodalite and/or fluorite crystals, optional
Courage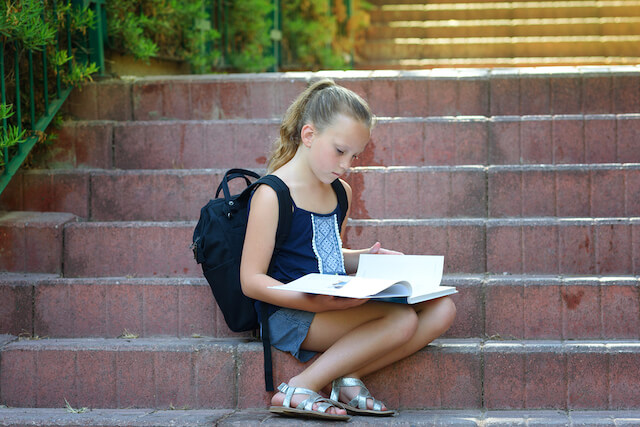 This blend combines bright aromas for a boost in energy and focus to bring courage and confidence throughout the day.
Rose quartz crystals help open the heart chakra and can bring feelings of calm and reassurance, especially during times of stress.
6 drops lemon
6 drops rosemary
5 drops palmarosa
Rose quartz crystals, optional
---
Do you have a favorite blend to help handle the stresses of school, work, and family? Comment below and share!
Looking for ways to help your family stay healthy this time of year? Check out this DIY Immune Booster recipe!