Sweet orange essential oil is cold-pressed from the rinds of oranges, or Citrus sinensis. It contains 85-90% d-limonene, which imparts the bright aroma as well as many therapeutic benefits. A favorite for diffusing, orange essential oil blends well with many other aromas and is uplifting and deodorizing. But there are so many other ways to use orange essential oil! Check out 10 of my favorite ways use orange essential oil.
A word of caution: Orange essential oil contains furanocoumarins and is phototoxic. Use caution with any topical applications and avoid going into the sun for several hours after application. (Learn more here.) Additionally, if you are allergic to oranges, use extreme caution and perform a patch test before using this essential oil. Because it is cold-pressed and not steam distilled, there is a risk of allergenicity for those who are allergic to citrus.
Beauty and Hygiene
Make a Body Polish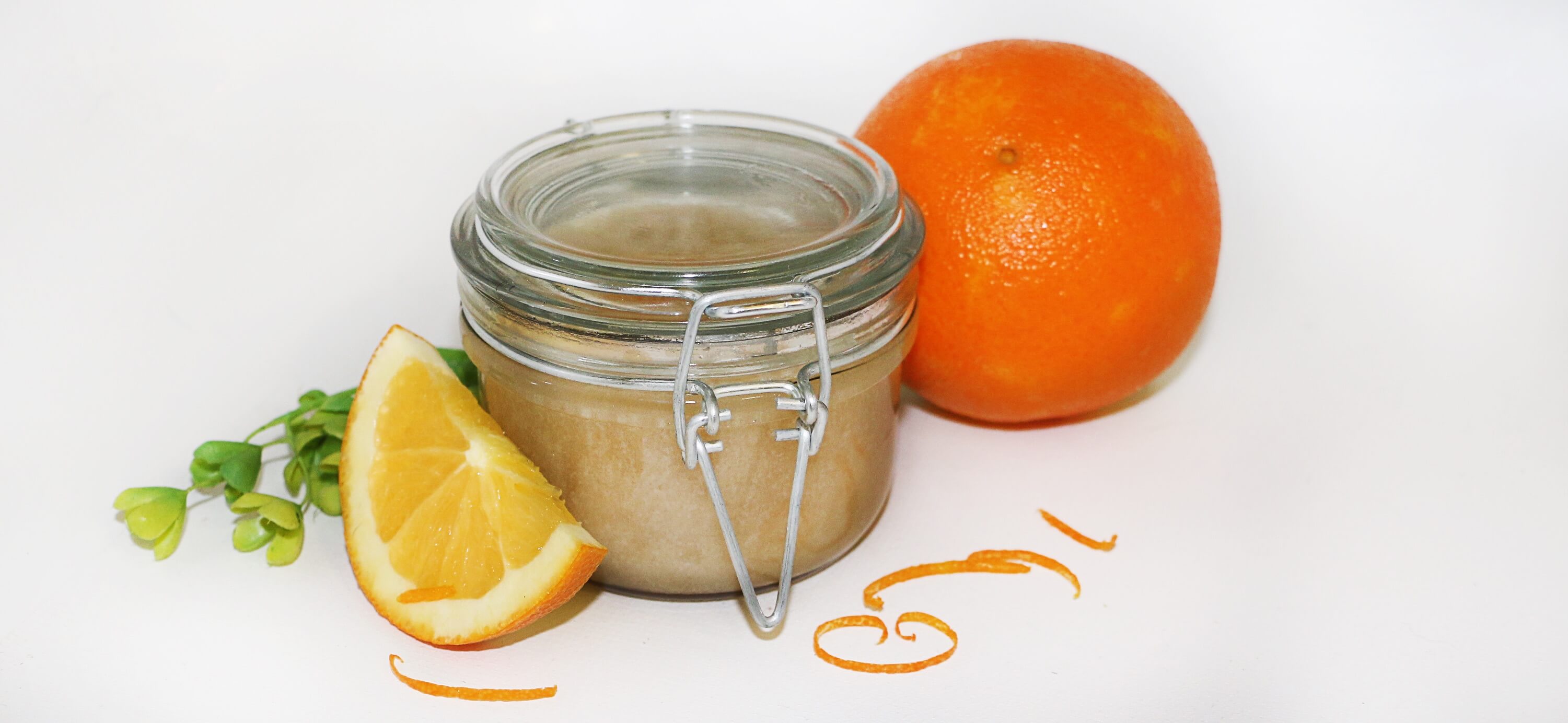 Orange essential oil is loaded with antioxidant constituents that scavenge free radicals. This can help prevent signs of aging and keep skin healthy. Plus, it has even been found to be effective on reducing acne and other skin complaints. Try my recipe for this Smoothing Body Polish with orange essential oil.
Give Those Locks a Shine
With all those antioxidants, orange oil is also very good for your hair. Its anti-inflammatory effects can soothe an irritated scalp, while it also stimulates growth at the roots. Plus, it smooths dry, brittle hair and adds amazing shine (not to mention the great aroma). Just add a few drops of orange essential oil into your leave-in conditioner, hair tonic, or heat protectant to enjoy the benefits.
Health
Freshen Breath
The aroma of orange oil can combat bad breath, promote healthy gums, and reduce dental inflammation. Gargle this simple solution a few times a week or even daily to promote better oral hygiene.
Instructions:
Combine ingredients in a small jar or glass and stir to combine. Gargle mixture immediately for 30 seconds to one minute, and spit into the sink.
Soothe Inflamed Feet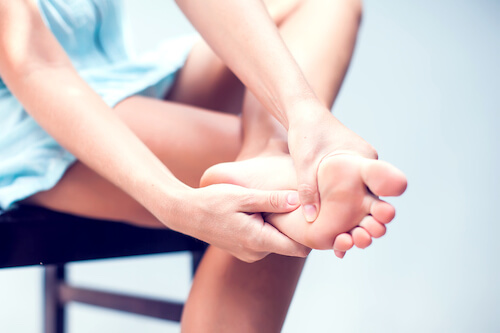 Feet tired from walking or standing all day? Give them a relaxing massage with this recipe. The orange essential oil will combat inflammation and reduce edema to relax those sore feet. Combine 3 tablespoons sesame oil with 8 drops orange essential oil. Massage the mixture into feet (or better yet, get someone else to do it for you).
Kick a Cold
You wake up with that tell-tale scratchy throat. Or maybe you are just feeling run-down. You're getting sick. Take action right away to give your immune system a boost and kick the cold before it gets you down. Orange essential oil is extremely beneficial for strengthening the immune system. To reap these benefits, you can add some drops of orange oil into some soothing hot tea or other beverage, or place it in a capsule and swallow. According to the study referenced above, the combination of orange, clove, cinnamon, eucalyptus, and rosemary is even more powerful.
Emotions
Let Go of Fear
Orange essential oil is great for helping with release of fear and anxiety over a situation. Use orange oil in your diffuser or inhale a few drops from your palms while focusing on letting go of fearful thoughts.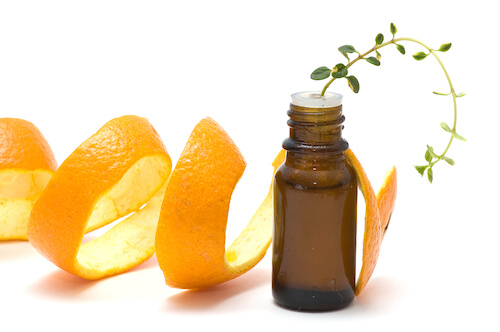 Stimulate Energy and Creativity
The bright aroma of orange is very uplifting to the emotions. Diffusing orange essential oil in your office may help you overcome the afternoon slump and get the creative juices flowing. Plus, the boost in energy will increase productivity as well. If you prefer a roller blend, check out this post for some great recipes for motivation!
Cleaning
Freshen Sink and Tub Drains
Orange oil offers a quick and simple way to get rid of nasty odors from your sink and tub drains. Simply place a few drops of oil directly in the drain and allow to sit for at least an hour before turning the water on.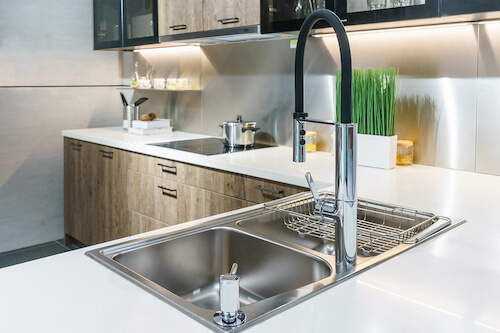 Boost Your Household Cleaner
A few drops of orange essential oil in your all-purpose cleaner will give it an extra cleaning boost and an invigorating citrus aroma. Or if you run out of your favorite cleaner, just use 4-6 drops of orange essential oil mixed with 8 oz. of water.
Freshen Your Carpet
Need to freshen carpet and remove odors? Check out Spring Cleaning DIYs for a recipe that's sure to leave carpet smelling fresh and clean.
---
Love these top ten lists and want to see more? Check out How Do I Use Essential Oils!
To learn even more about essential oil uses and safety, download the first 5 chapters of my book, Essentials: Answers to 75 Common Questions about Essential Oils and Supplements, here.