If your monthly visitor brings with it the unwelcome guests of cramping, bloating, irritability, and mood swings, then you are not alone. Most women experience some or all of these symptoms with their periods, and sometimes they are so severe as to be totally debilitating. If you are looking for a bit of natural relief for PMS, check out these essential oil blends.
PMS Massage Oil
Essentials may provide relief from the aches and pains that often come along with PMS. Try this massage blend for a relaxing, soothing massage during your time of the month. For enhanced effects, try a rose quartz free form or sphere as a massage tool. The smooth, cool crystal not only feels wonderful on the skin, rose quartz supports the female reproductive system and may provide added pain relief and relaxation. Be sure to check out these natural remedies for cramps.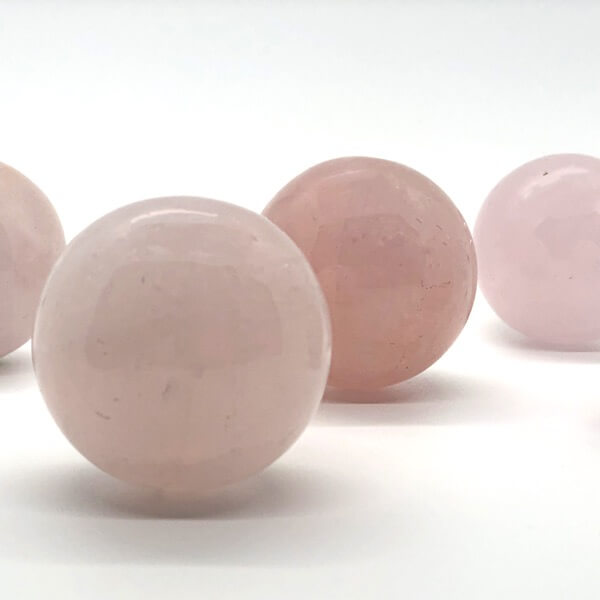 Ingredients
Instructions
Combine all ingredients in a glass bottle. Use this blend to massage the abdomen and lower back as needed. If you can spare it, use even more drops of rose essential oil for added benefit.
PMS Mood Buster
If your period makes you cranky and irritable, do yourself (and those around you) a favor with this blend. Add optional crystals to your roller blend for added benefit!
Ingredients
Instructions
This blend is best undiluted. Combine all essential oils in a 5mL roller bottle, drop in crystals, affix top, and swirl gently. Apply to wrists, neck, or other areas throughout the day as needed.
Beat the Bloat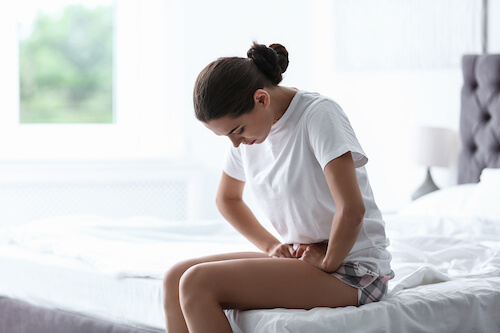 Ingredients
Monitoring your diet during your period will relieve some digestive complaints, including bloating. But if you find that you still feel uncomfortably full, try this PMS essential oil blend. Once again, carnelian crystals will enhance the strength and potency of this blend.
Instructions
Combine essential oils in a 10 mL roller bottle and drop in carnelian crystals. Top off with coconut oil or another neutral carrier oil. Roll generously over abdomen.
---
Do you use essential oils for PMS? Comment below and share your experience.
Thinking about going au natural during your period? Check out this post about Thinx panties!