If you've followed me for long, then you know I am a big fan of Thinx period underwear. When I first heard of Thinx, I was totally skeptical, but after using them for one period, I was a convert. You can read about that first experience here. I still get tons of questions about Thinx, so hopefully I can answer some of those here where I'll share 8 ways Thinx makes your period a bit more bearable.
Comfort
One thing that really surprised me is how comfortable Thinx panties are. With over a dozen styles and absorbencies to choose from, they really do have panties for every body shape. They even have athletic shorts and a leotard! Plus they feel pretty much like regular panties; not bulky or tight. Aside from the way they feel, I find them much more comfortable than a bulky pad or tampon.
Easier for Beginners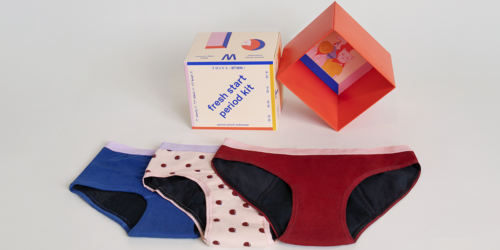 Because they are so comfortable, Thinx is a great option for girls just starting their periods. No more awkward conversations about how to correctly insert and remove a tampon. Thinx also has a line specifically designed for teens and tweens, Thinx (Btwn), with styles that fit younger bodies better, as well as patterns that appeal to their tastes.
Sustainability
The average woman generates a lot of trash on her period. Some estimates say we go through as much as 300 pounds of pads and tampons during the course of our menstruating years. And sadly, the majority of those products are not readily biodegradable. From wrappers and applicators to the tampons and pads themselves, these products pile up in landfills. Thinx and other reusable products are so much more environmentally friendly.
Saves Money
When you cut back on all those disposable products, you're not only doing the environment a favor. Your pocketbook will thank you too! The initial investment in Thinx and other reusable products, like a menstrual cup, may seem like more, but in the long run, they will save you a lot of money. This is especially true if you seek out better quality 100% cotton products. While this helps the environment and is healthier for your body, they are more expensive as well.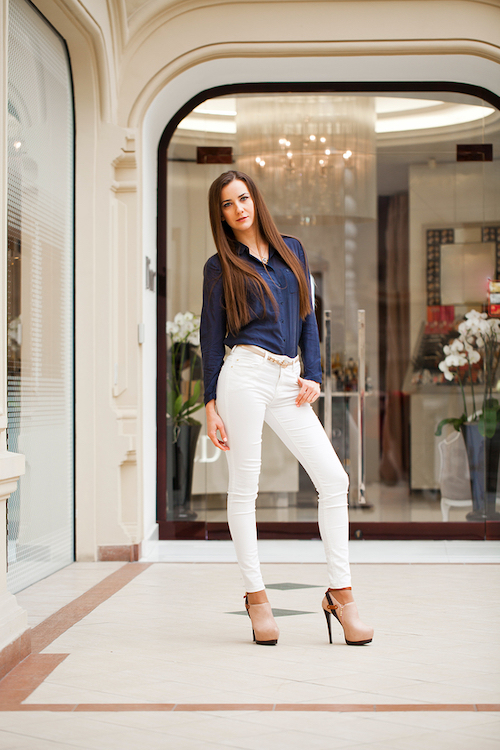 Regain Your Confidence
Every girl has the fear of period leaks. Getting caught away from a restroom during the heavy days of your cycle can be a nightmare. For women with a heavy flow, you can wear Thinx as a backup to your menstrual cup or tampon, and wear the undies alone on lighter days. It will give you the confidence to wear those white pants with no worries.
Thinx Panties are Discreet
No more running to grab your purse to head to the bathroom in public. Because Thinx look and feel like regular underwear, no one ever has to know you have your period. Many people wonder if they are hygienic. Thinx are made with a patented design that neutralizes odors and bacteria. Plus, they are also super-absorbent and sweat-wicking to keep you fresh and dry.
Sleep Comfortably
Tired of leakage during the night? Sick of uncomfortable, bulky pads? Thinx sleep shorts are the perfect solution. They're just like regular pajama shorts, except they hold up to 4 regular tampons' worth. They feel like comfy boxer shorts and will keep you protected all night.
Show Your Style
Thinx are not one-size-fits-all panties. They come in such a variety of styles, colors, and sizes that fit every personality. Whether you prefer boy shorts, bikini, hip huggers, or even thongs, there's a style to suit your needs. And you can also select from a variety of colors and patterns to compliment your personality.
Exercise Without Worry
Being on your period doesn't mean you have to pause your exercise routine. With the variety of styles and fits, plus training shorts and even a leotard option, Thinx has all you need to keep you protected and comfortable while working out on your period.
Peace of Mind
Feminine hygiene products contain loads of chemicals. And let's think for a second about the highly vascular, absorbent area with which they come in contact. Those chemicals get absorbed right into your vaginal mucosa and head straight for your bloodstream. Thinx eliminates all these chemicals and gives you peace of mind that you aren't adding toxins to your menstrual routine. Learn more about the Dangers of Feminine Hygiene Products in this post.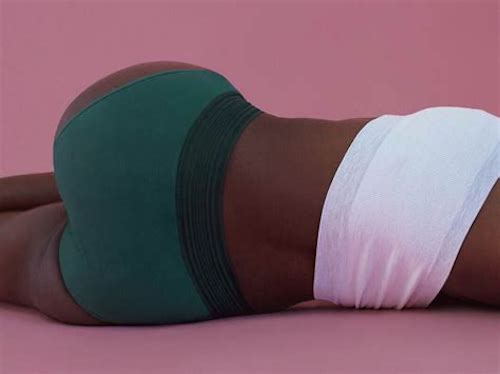 Thinx is More Natural
What surprised me the most about using Thinx was the power of feeling the sensation of my menstrual flow moving out of my body. I never considered the emotional implications of plugging up blood and not allowing it to move freely from my body. I feel that it helped me understand so much more about the natural process of allowing energy to flow out of the body. If you think about it, as women, we weren't designed to plug up this perfectly natural flow every month. It may sound strange, but there is something freeing about allowing the natural flow to take place.
Still Have Questions?
Come check out some more posts about Thinx and women's health:
---
Don't take my word for it. Give Thinx a try. You've got nothing to lose with their 60-day guarantee. Plus, you can get $10 off your first order!