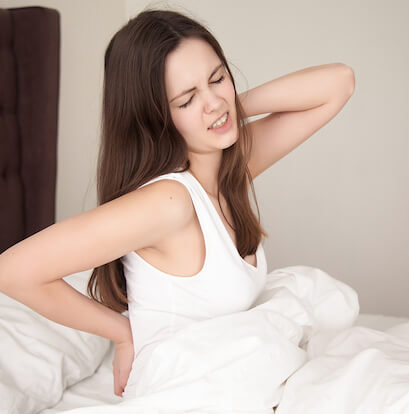 Tell me this happens to you too. . .you finish an epic workout and leave the gym feeling ah-maze-ing. Then you wake up the next morning and feel like you've been hit by a truck. Every muscle in your body screams with each move you make. Sound familiar? Rather than suffer your way through every agonizing step of the day, make up a batch of this warming muscle rub to soothe and relax those muscles.
This warming muscle rub goes on smooth and absorbs quickly. The best part is the warming sensation from the essential oils. Your muscles will thank you. Plus, the constituents in the essential oils are great for reducing inflammation so the soreness doesn't last as long.
Before you get started, a word of caution: This recipe contains a LOT of essential oils. It may seem like a bit of a splurge to use all those oils in one recipe. But be aware that the oils are concentrated for maximum warming and soothing effects. So a little bit goes a long way, which means this rub will last you a long time. Try it and see for yourself.
Warming Muscle Rub
Ingredients
1/4 cup coconut oil
1/4 cup shea butter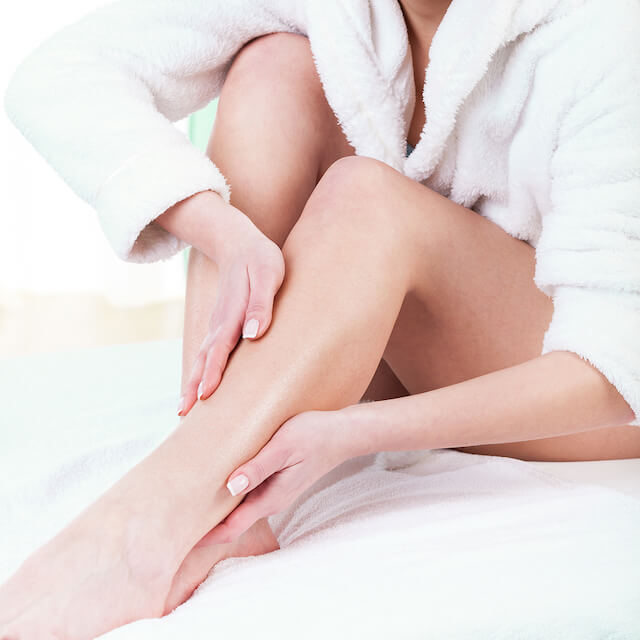 2 tablespoons beeswax pellets or carnauba wax pellets
20 drops ocotea essential oil
15 drops eucalyptus essential oil
10 drops peppermint essential oil
10 drops clove essential oil
6 drops lemongrass essential oil
5 drops rosemary essential oil
Instructions
Combine coconut oil, shea butter, and beeswax in mason jar. These jars are perfectly sized and even come with labels for all of your DIYs!
Create a double boiler by pouring a few inches of water in a small saucepan, and carefully set the jar of ingredients in the water.
Next, gently heat the pan over medium-low heat.
Once the mixture is completely melted, remove from heat. (Be careful, the glass will be very HOT!)
Finally, add essential oils and gently swirl to incorporate.
Allow to cool completely and solidify before using.
To Use
Apply a small amount of the salve to sore muscles and gently massage. Be sure to wash your hands thoroughly and avoid getting on the face or near the eyes. Because of the concentration of essential oils, test a small area with a tiny amount on children or when using on sensitive skin.
---
Want more ideas for restoring your muscles after a work out? Try this After Workout Balm!
If you are looking for ALL the essential oil education, you've come to the right place! Come !